Podcast: Play in new window | Download | Embed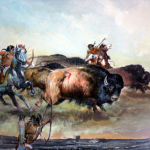 WordPress Plugins from A to Z Episode 32 — Website Analytics Plugins
10 Best Site Analytics Plugins for WordPress Based Websites
Track Website Optimizer Tests with Yoast's Google Analytics Plugin
John's Rant:
Before we get into that though here is this weeks rant on:
My goal here is to hit on some subject each week that has been irritating me, it may or may not be related to WordPress but will always be related to the Internet.
This week it is on
Shout Outs:
Laura received a great comment on her site about the podcast from Rahul, Thanks for the information on the plugins. I am a big fan of the all in one seo tools plugin. I had no idea thought that there were more useful ones. Thanks again!
John received some great feedback from his students at Qcollege was great to hear that I am helping people out.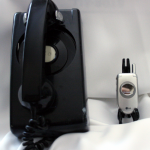 World of WordPress News:
WordPress 3.1.3 released today  http://codex.wordpress.org/Version_3.1.3 looks to be security and hardening update and something new clickjacking protection.
Yoast answers some pressing questions on  WordPress SEO URL / Permalinks considerations
WordPress Drops support for IE6 and it about time.. Thank you, WordPress! Who's Next?
Automatic tells the world  How We Work
Free Child theme for Genesis released Buster Child theme by Bradly Potter
Update: WordPress for iOS 2.8 The App for the iPhone has been updated to include checking your stats and a quick photo button feature
List of Plugins:
We looked at a couple other aside from what we usually use for analytics including the one included in the Jetpak plugin WP-Stats which you need a WordPress.com account for. Below are the ones we use and recommend.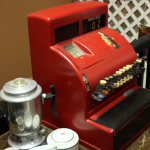 Google Analyticator:
Google Analyticator adds the necessary JavaScript code to enable Google Analytics logging on any WordPress blog. This eliminates the need to edit your template code to begin logging. Google Analyticator also includes several widgets for displaying Analytics data in the admin and on your blog.
·  Author: Ronald Heft
· WordPress.org Plugin Page »
· Plugin Homepage »
Count per Day:
·  count reads and visitors
·  shows reads per page
·  shows visitors today, yesterday, last week, last months and other statistics on dashboard
·  shows country of your visitors
·  you can show these statistics on frontend per widget or shortcodes too
·  Author: Tom Braider
· WordPress.org Plugin Page »
· Plugin Homepage »
StatSurfer:
StatSurfer is the evolution of StatPress and StatPress Reloaded, the plugin is therefore consistent with the data of the two StatPress systems. The plugin allows you to surf easily and quickly in the statistics of your website. Collect information about visitors, spider, search engines, browser, operating systems and more.
·  Author: Cattani Simone
· WordPress.org Plugin Page »
· Plugin Homepage »
WP-UserOnline:
This plugin enables you to display how many users are online on your WordPress site, with detailed statistics of where they are and who they are (Members/Guests/Search Bots).
·  Author: Lester 'GaMerZ' Chan & scribu
· WordPress.org Plugin Page »
· Plugin Homepage »
Social Stats
Allows you to connect to your social networks such as facebook and twitter and allows you to view their stats from your wordpress dashboard.
By LinksAlpha Visit Plugin Site
In closing here is what is coming in future podcasts:
Ten Random Plugins
Customizing Your Login Page
Laura how can you be contacted:
on my website @ http://www.lauramathes.com/ or you can follow me on Twitter @Tefnuit
or even like me on Facebook at http://www.facebook.com/LauraMathescom
John can be contacted at:
on my website @ http://www.johnoverall.com/ or you can follow me on Twitter @Ahkonsu or even like me on Facebook at  http://www.facebook.com/JohnOverallcom
Some of the music provided tonight from Mevio's Music Alley. Check it out at 'music.mevio.com http://music.mevio.com
WordPress Specialist with a focus on... runs on the Genesis framework
Genesis empowers you to quickly and easily build incredible websites with WordPress. Whether you're a novice or advanced developer, Genesis provides the secure and search-engine-optimized foundation that takes WordPress to places you never thought it could go. It's that simple - start using Genesis now!