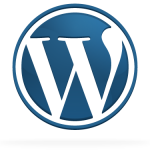 WordPress training is available in a class or personal.
So you have discovered the greatest CMS system online now which is WordPress, you have had that fantastic site created and optimized but now you have hit a snag. The snag is, that it is not always a simple task to use WordPress once setup or you have discovered a minor learning curve to creating great posts and pages and what they actually mean and do. I can help you with the solution to this problem with Easy to Understand WordPress Training that Anyone can learn in a very short time. The training will show you how your WordPress install works, how to make necessary changes, how to create pages and posts and understand the difference between them and much more.
Training is available to businesses who need to train their employees on WordPress  please contact me to arrange, it is also available on an individual basis. I am no longer offering evening classes but am available for one to one training at my office or via online rates are $75ph. To arrange your individual training contact John though the contact form here..