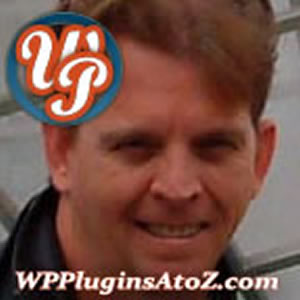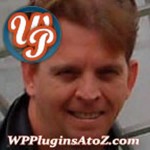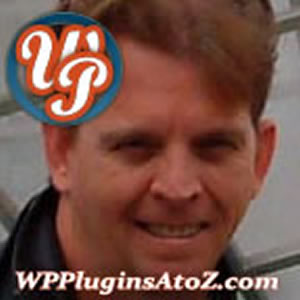 Company: JohnOverall.com
Owner: John Overall
Session will be "10+1 Essential Plugins for WordPress"
Extract of session:
Setting up your WordPress website requires a little bit of time and there are some essential plugins that you should install on all your WordPress websites. With over Twenty-thousand Plugins for WordPress Available how do you choose the top ones for your website, this session boils it down to a recommended top 11 plugins you should install on every website. These plugins include anti spam to stop comment spamming, plugins to increase speed, SEO plugins and security plugins. Installing them is a snap and will save your sanity. I will be discussing why these plugins are chosen, how to install them and some essential configurations of them.
Join me at WordCamp 2013 in Victoria for 10+1 Essential Plugins for WordPress
Listen to my Podcasts
WP PLugins A to Z Podcast — in depth discussion and new Plugins for WordPress presented each episode.
WP Medic  Podcast– in depth how to help your ailing WordPress website help you through those tough times and interviews with experts from all over the World.
Biography:
John Overall has been working online since 1995 just before the introduction of the first web browser. In 1999 he opened his web design and hosting business, which was the same year the internet, was heating up. Since early 2009, he has been focusing on WordPress as a platform for people to deliver their messages to the world. With this focus on WordPress he helps individuals and small business solve their website needs by using WordPress as a platform to maximize their websites impact.
With a goal of making WordPress as easy to use as possible for his clients, John developed introductory and advanced WordPress Training courses and teaches them locally in Victoria and offers these courses in a classroom setting or on an independent basis. Courses are also available through interactive online training.
John is also the host of the podcast "WordPress Plugins From A to Z" this podcast focuses on the usage of plugins to enhance the functionality of WordPress and can be found on iTunes, Stitcher Radio, and his website. John spends his spare time with his two young sons, and getting out hiking whenever he can preferably in the Sooke hills. You can find out more at www.JohnOverall.com
Services Available:
WordPress training
Consultation services on building a website.
Website creation or recreation using the WordPress platform.
Emergency WordPress site repairs.
Monthly maintenance of your WordPress website.
Connect with John Overall via:
Twitter http://wppro.ca/twitter
FaceBook  http://wppro.ca/facebook
Linkedin  http://wppro.ca/linkedin
YouTube  http://wppro.ca/youtube
Stumbleupon  http://wppro.ca/stumbleupon
foursquare  http://wppro.ca/foursquare
slideshare   http://wppro.ca/slideshare
If you would like to have John speak to your group please fill out the form below.
Speaker Request Form
Interested in having John speak to your group or organization? Please fill out this form and we will get in touch with you shortly.