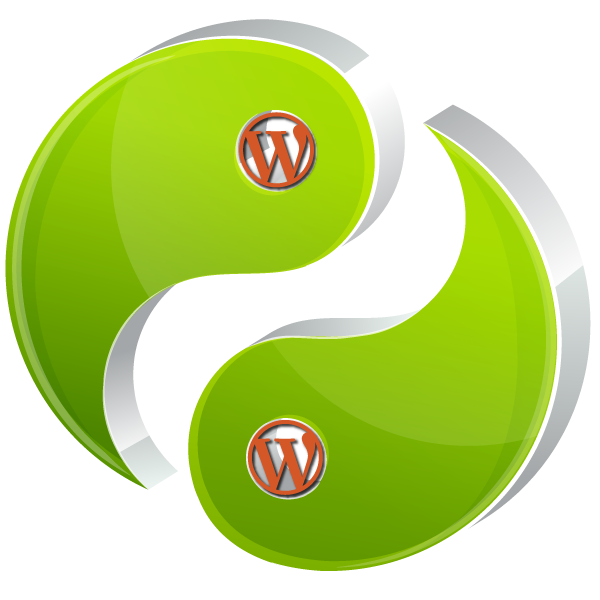 http://www.johnoverall.com/wp-content/uploads/2013/07/Episode127-WPPlugins-A-to-Z.mp3
Podcast: Play in new window | Download | Embed
Subscribe: Google Podcasts | Stitcher | RSS | More
WordPress Plugins from A to Z Episode 127
It's episode #127 and we've got plugins for Alternate Image Galleries, Author Pages, Click Fraud Combatants, Video Tags, Text Managers and a great way to show users your content only once. All coming up next on WordPress Plugins A-Z.
Don't forget you can get the show notes at:
WordPress Plugins A-Z Podcast Can also be found at WPPluginsAtoZ.com
And head on over and review us at:
WordPress Plugins A-Z Podcast can be found on Stitcher Radio Click here to Download app or listen online Now.
WordPress Plugins A-Z Podcast can be found on the iTunes Store here.
>>>Self Promotion of my businesses here<<<
WordPress has become easier and easier to use over the past 5 years and as we know the easier it is to use the easier it becomes to break. Do you find that you suddenly need some quick WordPress support & need to figure out that one simple task? Correct that simple layout issue or has something broken and you have the white screen of death. Or maybe you have received notification of a hack on your site? Visit me for Emergency WordPress Support at WPPro.ca/Emergency for some quick tips or contact me and I can help you with live support via screen sharing or phone 818-850-7729.
---
Marcus is now available for phone consultations at http://marcuscouch.com/call. If you need help with WordPress, Podcasting, SEO or general Internet Marketing help, the new Clarity.fm platform is an easy way to schedule and pay for a consulting phone call.
Listener Feedback / Audio Clips
 Jacob with question about Ajax/PHP Loading Time.
**WordPress Plugins Reviewed by John**
 Text Manager Plus 0.2.2
The lowdown:
Ok I was not too sure about this from the description it seemed like some sort of popup so I thought I would give it a test run, well it turned out to be a bit more it has a widget you can create with pre populate info and a box above posts you could place an ad in and it also has a centralized popup you can create so while the name is not very descriptive and the instructions are lacking it looks like it might be useful.
 Rating: 3 Dragons

and from the popular plugins section of the repository chosen at random from page 8
Viper's Video Quicktags 6.4.5
The Lowdown:
I initially thought it was just a simple easy lazy way to get youtube videos into your posts but it does so much more, in the master setting you can adjust the default size and even some playback colours although that did not seem to work so well on YouTube videos I tested on. Still it was a pretty easy way to insert videos in the posts..
Rating 2 Dragons

One to give a try if you have adsense running on a site
AdSense Click-Fraud Monitoring 1.2
The Lowdown:
Now while I have not been able to fully test this one I did install to see its functionality, it seems to be pretty well done to help you keep from getting banned on google adsense. when can happen and when it does you may never get back into the program as they are heartless and seem like they let the computer answer everything.
Rating probably a 3 or 4

**WordPress Plugins Reviewed by Marcus**
 JSJ Gallery Slideshow by Jorge Silva-Jetter provides an alternative to the core image gallery functions of WordPress. JSJ substitutes the off-the-rack gallery with a jQuery gallery that's feature packed with transitions and fades. Full timing options can be adjusted to allow for either smooth or fast transition between images. The best part of the plugin is that it's retro-active with your current galleries. If you already have existing WordPress galleries in your site, this will transform them to the new style without having to change a single line of code. I like this plugin for those instances where a highly animated presentation is required in a site design. It isn't hard to implement and the results look quite appealing. Worth investigating further if you want a dynamic way to spice up your existing site galleries with a more dramatic flair.
Rating 3 out of 5

—
Disable Author Pages allows you The opportunity to disable the standard ../author URL designation and instead redirect to a dedicated page. This is something that I've always thought WordPress lacked when it came to providing attribution to the author. This plugin allows for a completely new page to be created that contains an author's bio, social networking channels, and even the most recent feed items from a multitude of sources around the Internet. This plugin is a big improvement over the off the rack options provided by your standard WordPress installation.
Rating 5 out of 5

—
Show Once as it's namesake implies, let's you use a shortcode that shows content only once to a visitor. For example it shows one-time messages to users that requires a "dismiss" or "agreed" button to be hit. It can be used as a new user welcome message for first time site visitors or even as agreements to terms and conditions. You can also incorporate direct post IDs into the shortcode so that pull from your existing post content, such as [ShowOnce post=420] would output post id#420, or [ShowOnce post=33,212,420] would output the contents of posts ids 33, 212 and 420. When you add something like date qualifiers it can display from only certain start points, display until a certain end point, or display between a range of dates. Acknowledgements are assigned as required through the shortcode as well. [ShowOnce post=420 show=dismiss style=2 from=10/11/13 to=12/11/13] Will display contents of ShowOnce custom post id 420 and will not be removed until the user clicks the "dismiss" link that uses custom css style id 2 (which you would have to have created yourself) from the date specified forward, with no end date. Wow, this one does a ton. I am still wrapping my head around all the possibilities that this could conjure up, especially when considering you use other posts for the content. This would allow you to use other shortcodes and layouts to populate the item being shown once. Very clever idea and well worth checking out.
Rating 5 out of 5

—
Just some reminders:
Rate us at iTunes, blubrry.com, ViaWay.com, Stitcher Radio and any place else you find us.
What's coming in future podcasts:
Special guests with their own plugin picks.
How to Contact Us:
John can be contacted at:
Marcus can be contacted at:
---
https://www.johnoverall.com/wp-content/uploads/2013/07/wordpress-yin-yang.png
600
600
John
https://www.johnoverall.com/wp-content/uploads/2017/10/John-Overall-Logo-PNG-to-go-on-GREEN-Horizontal.png
John
2013-07-05 08:34:48
2013-07-05 08:47:45
Alternate Image Galleries, Author Pages, Click Fraud Combatants, Video Tags, Text Managers