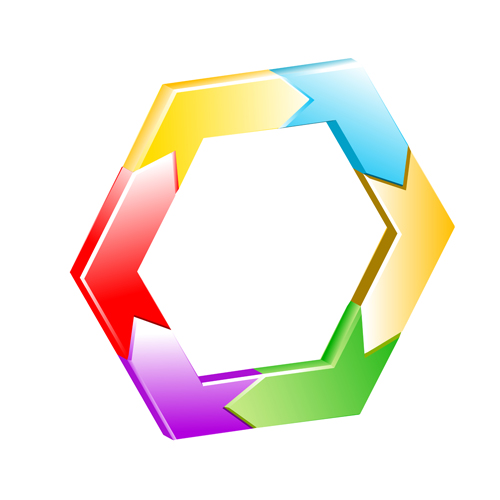 http://www.johnoverall.com/wp-content/uploads/2013/08/Episode131-WPPlugins-A-to-Z.mp3
Podcast: Play in new window | Download | Embed
Subscribe: Google Podcasts | Stitcher | RSS | More
WordPress Plugins from A to Z Episode 131
It's episode #131 and we've got plugins for Auto Post Dating, Admin Column Layouts, Design Grids, Post List Management, Font Resizing and options for your user profile that we've been waiting YEARS for. All coming up next on WordPress Plugins A-Z.
Don't forget you can get the show notes at:
WordPress Plugins A-Z Podcast Can also be found at WPPluginsAtoZ.com
And head on over and review us at:
WordPress Plugins A-Z Podcast can be found on Stitcher Radio Click here to Download app or listen online Now.
WordPress Plugins A-Z Podcast can be found on the iTunes Store here.
>>>Self Promotion of my businesses here<<<
WordPress has become easier and easier to use over the past 5 years and as we know the easier it is to use the easier it becomes to break. Do you find that you suddenly need some quick WordPress support & need to figure out that one simple task? Correct that simple layout issue or has something broken and you have the white screen of death. Or maybe you have received notification of a hack on your site? Visit me for Emergency WordPress Support at WPPro.ca/Emergency for some quick tips or contact me and I can help you with live support via screen sharing or phone 818-850-7729.
---
Marcus is now available for phone consultations at http://marcuscouch.com/call. If you need help with WordPress, Podcasting, SEO or general Internet Marketing help, the new Clarity.fm platform is an easy way to schedule and pay for a consulting phone call.
John's & Marcus Rant: What to rant about?
Run the WP Medic Podcast commercial here
Join me on the WordPress Medic Podcast find it at http://wpmedic.ca where I will be discussing in depth how to help your ailing WordPress website help you through those tough times and interviews with experts from all over the World.You can find the WordPress medic Podcast at iTunes Store here, Blubrry.com here, and Stitcher Radio and any place else you find me.
**WordPress Plugins Reviewed by John**
WP-Font-Resizer 0.1
The Lowdown:
Well as we all know at least those of us getting older that sometime font sizes matter and it would be nice to simply enlarge them if only temporarily. Well that is exactly what this one does in a simple way. Just install activate and it places a plus-minus button lower left of your page which people can adjust the font size for your site. It simply work but I think it would be nice to determine where it goes.
Rating 4 Dragons
An Enhanced UI for Post management 0.2
The Lowdown:
I was looking for an easy way to srt posts in particular I was asked about a way to sort posts by recent edits and discovered this great one for doing some advanced sorting of your posts. It make doing the search easier and allow combining a couple of filters to find what you want.
Rating 3 Dragons
Codepress Admin Columns 1.4.9
The lowdown:
This has so much potential for organizing your content in your admin listings. you can add several columns to view and if you get the addon which is 25 euros you can even sort them. This is a great plugin for adding those columns and if you would like some info on customizing it yourself see this post. http://wordpress.org/support/topic/sort-admin-editphp-post-list-by-modified-instead-of-published?replies=4
Rating 4 Dragons
**WordPress Plugins Reviewed by Marcus**
Automatic Post Date Filler
Requires: 3.0 or higher
Compatible up to: 3.6
Last Updated: 2013-7-16
Downloads: 72

Automatic Post Date Filler has a lot of intriguing uses, especially for someone like me who adds scheduled content to over 70 different WordPress installs on a monthly basis. The plugin works by setting a custom date and time for scheduled posts. Sort of like a smart playlist, it uses variables like "Current Date + X days" or "Time from the Furthest Scheduled Post + X Minutes" to determine how you would like the system to automatically schedule your next post. This is a fantastic "on deck" model to handle scheduled posts, making sure that all posts are as evenly spaced out as possible when published. It's also great to prevent a mass post dump from happening all at once by automatically applying the scheduling limitation rules. It also provides an alternative button in your post editor, "Publish Immediately" which will override the scheduling filters and publish without any time alterations.
Rating: 4 out of 5
—
WP HashGrid
Requires: 3.5 or higher
Compatible up to: 3.5.3-alpha
Last Updated: 2013-7-16
Downloads: 67
WP Hashgrid is a pure design and developer tool that acts as a grid overlay to your WordPress site. Implementing the hashgrid.js script to overlay a CSS-customizable grid, this plugin helps to keep things centered and in alignment. In the old days I used to print a grid on clear transparency sheets and tape them to the monitor for modifying and finalizing layouts. My, how far we've come! This is a good plugin to do either a full build from the ground up or simply to do an occasional spot check of your designs before launch.
Rating 4 out of 5
———
Better User Profile Fields
Requires: 3.0.1 or higher
Compatible up to: 3.5.2
Last Updated: 2013-7-16
Downloads: 55
Better User Profile Fields is something that incorporates a multitude of Social networking profiles into the standard WordPress user profile including Facebook, Twitter, Google+, Deviant Art and Tumblr. It can also use this data to populate different elements of your theme or content as well, simply by inserting PHP. For example, to add the Twitter profile URL of the user you would use get_author_meta('twitter'). Anyone who is a regular listener to WordPress Plugins A-Z knows that for years I have been screaming out for better usage of user profiles and the fields that we populate in them. This has all the elements to be a great plugin with a lot of great integration possibilities within themes and widgets. Something that has been lacking in WordPress for quite some time.
Rating 5 out of 5
**Rambling Last Words and Plugin Wrapup
John: Codepress Admin Columns ,  WP-Font-Resizer,  Enhanced UI for Post management
Marcus: Automatic Post Date Filler – 4, WP HashGrid – 4, Better User Profile Fields – 5
Just some reminders:
Rate us at iTunes, blubrry.com, ViaWay.com, Stitcher Radio and any place else you find us.
What's coming in future podcasts:
Special guests with their own plugin picks.
How to Contact Us:
John can be contacted at:
Marcus can be contacted at:
---
https://www.johnoverall.com/wp-content/uploads/2013/08/Pr-071-TRI-15_11_10-039.jpg
500
500
John
https://www.johnoverall.com/wp-content/uploads/2017/10/John-Overall-Logo-PNG-to-go-on-GREEN-Horizontal.png
John
2013-08-02 05:46:46
2013-08-01 15:47:17
Auto Post Dating, Admin Column Layouts, Design Grids, Post List Management, Font Resizing