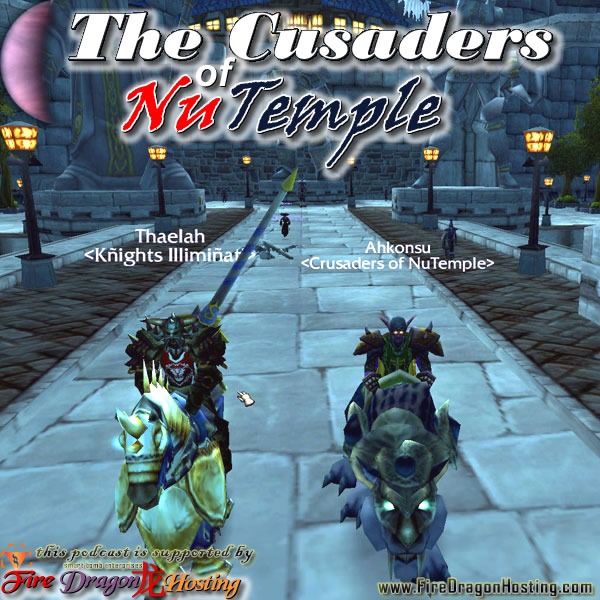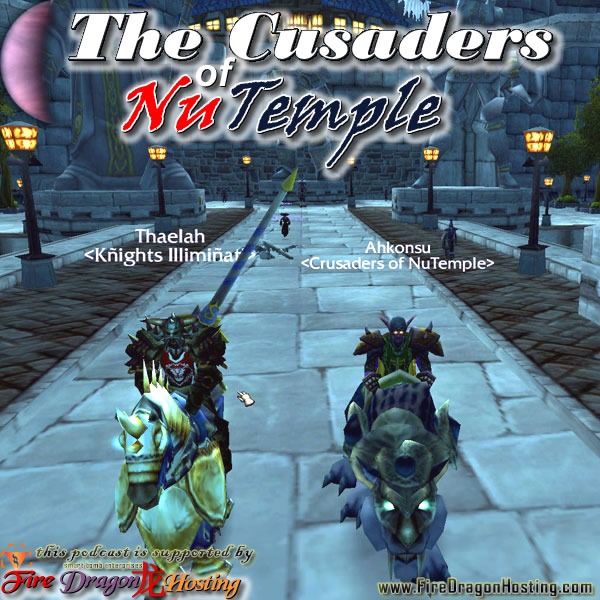 Yes, the inaugural Podcast for the Crusaders'' of NuTemple is now online listen to it now and enjoy.
Since my brother and I are relatively new to the World of WarCraft we have decided that the focus on our pod casts should be towards the new player. This podcast talks allot about how to properly make the gold you need and what we feel are some great interface add-ons and mods and there is much more so enjoy the Crusaders from NuTemple
We look forward to your responses on our first podcast you can email us at:
Ahkonsu at ahkonsu@nutemple.com
Thaelah at thaelah@nutemple.com
The link to where you can get the Add-ons and Mods we talk about in the podcast
Ok we are back online please enjoy the podcast and visit us for a new template comming soon. We appologise for the down time today I had some issues with the site after some code became corrupt I had to restore the site back to a backup that was a couple weeks old and then repair and rebuild data. Oh yea! Did I mention that anyone who created an account in the past two weeks thier account is now lost and will need to be recreated.
https://www.johnoverall.com/wp-content/uploads/2009/09/ipod-image.jpg
600
600
Ahkonsu
https://www.johnoverall.com/wp-content/uploads/2017/10/John-Overall-Logo-PNG-to-go-on-GREEN-Horizontal.png
Ahkonsu
2009-09-20 19:55:04
2011-02-02 14:15:37
Crusaders Inagural Podcast