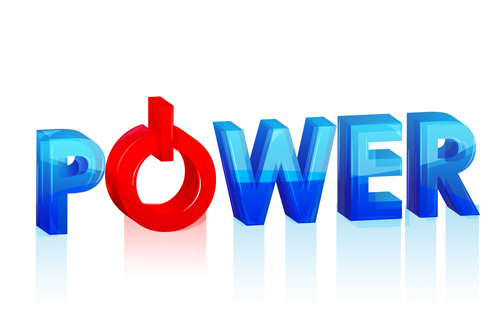 http://www.johnoverall.com/wp-content/uploads/2013/06/Episode125-WPPlugins-A-to-Z.mp3
Podcast: Play in new window | Download | Embed
Subscribe: Google Podcasts | Stitcher | RSS | More
WordPress Plugins from A to Z Episode 125
It's episode #125 and we've got plugins for Custom Fields and Post Types, Google Typography, Auctions, Comment Plugins, Debugging and more. Today's show also features special guest Jeff Chandler from WP Tavern. All coming up next on WordPress Plugins A-Z.
Don't forget you can get the show notes at:
WordPress Plugins A-Z Podcast Can also be found at WPPluginsAtoZ.com
And head on over and review us at:
WordPress Plugins A-Z Podcast can be found on Stitcher Radio Click here to Download app or listen online Now.
WordPress Plugins A-Z Podcast can be found on the iTunes Store here.
>>>Self Promotion of my businesses here<<<
WordPress has become easier and easier to use over the past 5 years and as we know the easier it is to use the easier it becomes to break. Do you find that you suddenly need some quick WordPress support & need to figure out that one simple task? Correct that simple layout issue or has something broken and you have the white screen of death. Or maybe you have received notification of a hack on your site? Visit me for Emergency WordPress Support at WPPro.ca/Emergency for some quick tips or contact me and I can help you with live support via screen sharing or phone 818-850-7729.
---
Marcus is now available for phone consultations at http://marcuscouch.com/call. If you need help with WordPress, Podcasting, SEO or general Internet Marketing help, the new Clarity.fm platform is an easy way to schedule and pay for a consulting phone call.
John's & Marcus Rant: What to rant about?
Join me on the WordPress Medic Podcast find it at http://wpmedic.ca where I will be discussing in depth how to help your ailing WordPress website help you through those tough times and interviews with experts from all over the World.You can find the WordPress medic Podcast at iTunes Store here, Blubrry.com here, and Stitcher Radio and any place else you find me.
Listener Feedback / Audio Clips
**Richard is looking for a plugin that will allow split testing of widgets.
Marcus has used AdRotate with some good success. It will split and weight test various widgets or content areas and also provide conversion/close rates. AdRotate (http://wordpress.org/plugins/adrotate/) or Ad Injection (http://wordpress.org/plugins/ad-injection/) will also work.
Shrimp test
**Christina from Globalspex.com is looking for a plugin to notify subscribers or users every time a change is made to a site (not just for new posts)
WP-Email-Notificator
http://wordpress.org/plugins/wp-email-notificator/
This plugin notifies by email in the WordPress.com way to all your subscriptors. It notifies subscribers of Posts, Edits in posts, Pages, Edits in pages, Comments, Edits in comments.
Subscribe to Comments Reloaded http://wordpress.org/plugins/subscribe-to-comments-reloaded/
World of WordPress News and other interesting WordPress related posts:
Alternative WordPress Publishing App Poster Acquired By Automattic – http://thenextweb.com/apps/2013/06/17/the-founder-of-poster-gets-acqu-hired-by-automattic-as-the-minimal-blogging-ios-app-is-taken-down/
WordPress 3.6. When will it be released? Your guess is as good as mine. Originally slated for the end of May, WordPress 3.6 suffered a major setback when it was decided that it would be better to remove the Post Formats UI from core and put it into a plugin. The new release date has not been posted and there is little in the way of information as to when we can expect it. I imagine sometime this year 🙂
Not Newsy material but two things I'd like to bring up to people who work with plugins all the time
How To Adopt A Plugin Or Put It Up For Adoption
Plugin Developers – Use Uninstall.php Please
**WordPress Plugins Reviewed by John**
WCK – Custom Fields and Custom Post Types Creator 1.0.1
The Lowdown:
Well it has come to me again to create a custom post type for a client who needs a page for adding numerous items. While I could have made a simple template for the items it would not have made inputting the data easy, since there are hundreds of items to be inputted. So I thought a custom post type would do the trick and while I could have gone the hard route and simply written the necessary co0de I decided to see if improvements had been made since the last time i tried a plugins for custom posts types..
Well of course they had and even the ones I had used in the past have improved I came across this one which seemed to make it even easier even allowing you to simply create the necessary meta boxes for your custom posts type.
They also have a premium version that will allow you to do some more tweaks like front end publishing and additional options.
Rating 4 Dragons
Google Typography 1.0
The Lowdown;
For those of you who think the standard set of web fonts is not enough and really want to get crazy this is a plugin for you. You can get any font Google has and then apply it to any tag in your css. Then pick your colour and size and you too can have a site that makes the head spin with at least 25 fonts per page in multi colours.. I like it Have fun
Rating 4 Dragons
**WordPress Plugins Reviewed by Marcus**
—-
Class Booking by lordlinus
http://wordpress.org/plugins/lordlinus-class-booking/
Requires: 2.0.2 or higher
Last Updated: 2013-6-14
Downloads: 53
This plugin allows you to accept appointments from your students or clients any time any where from your website or blog. This plugin directly allows you to book appoinment with your business directly from your website.
There is no need of registration. With a single click your customers can be the schedule for the day.
Class booking by lordlinus can be used for :
a) Class Booking b) Gym class c) Physiotherapist d) Ballon rides
Features
a) Add Staff b) Add class c) Add shift to a class d) Tuition classes e) Summer classes
Marcus' Take: This really helped out in a specific site application that required online appointments. It's designed for schools, but can be used for any appointment or services based business that relies on time. The one thing that is missing is a calendar invite or something that locked to your internal personal calendar, but all in all I thought it was a really nice plugin worth checking out.
Rating: 4 out of 5
—
Plugins Reviewed By Jeff
Ajax Edit Comments
http://wordpress.org/plugins/wp-ajax-edit-comments/
Requires: 3.1 or higher
Compatible up to: 3.6
Last Updated: 2013-6-6
Downloads: 260,363
Ajax Edit Comments allows users to edit their own comments for a limited time. Administrators can edit all comments on the front-end. Some of the notable features include: setting a time limit on when comments can be edited, users can request that their comments be deleted, the ability to trash and move comments from the front-end comment form, a light box like popup that enables quick and easy comment editing,
Jeffs' Take: This plugin is awesome and if I had my way, I'd have something like it installed on every WordPress site. By default, most WordPress sites don't allow anonymous users to edit their comments. This one does, and then some. I've used this plugin on WPTavern for a few years and it's still chugging along. If you choose not to use this plugin, I ask you to at least consider installing something that enables users to edit their own comments.
Rating: 5 out of 5
Basic Comment Quicktags
http://wordpress.org/plugins/basic-comment-quicktags/
Requires: 3.3 or higher
Compatible up to: 3.6
Last Updated: 2013-5-14
Downloads: 2,728
This plugin displays the most basic of quicktag buttons on your comment forms, using the Quicktag API built into WordPress (as of 3.3).
You can turn these on and off for bbPress or comments on the discussions page. Please note, the plugin defaults to off, so you have to go turn them on. Auto-activating isn't nice, as it may conflict with other plugins.
Jeffs' Take:  When my original comment quicktags plugin stopped working, I set out for an alternative and was lucky enough to come across this Basic Comment Quicktags plugin. Using the built in Quicktags API that was added in WordPress 3.3, this enables commenters to be able to use basic text formatting such as blockquotes, italicize, linking, and bold. If you know what you're doing, you can add more but according to Mika, when she polled her users, these tags were the ones most often used.

Rating: 5 out of 5
Just some reminders:
Rate us at iTunes, blubrry.com, ViaWay.com, Stitcher Radio and any place else you find us.
What's coming in future podcasts:
Special guests with their own plugin picks.
How to Contact Us:
You can reach Jeff over at WP Tavern
John can be contacted at:
Marcus can be contacted at:
Consulting Calls: http://marcuscouch.com/call
https://www.johnoverall.com/wp-content/uploads/2013/06/Pr-084-TRI-30_11_10-042.jpg
334
500
John
https://www.johnoverall.com/wp-content/uploads/2017/10/John-Overall-Logo-PNG-to-go-on-GREEN-Horizontal.png
John
2013-06-21 05:55:22
2013-06-20 22:38:57
Custom Fields and Post Types, Google Typography, Auctions, Comment Plugins, Debugging and special guest Jeff Chandler