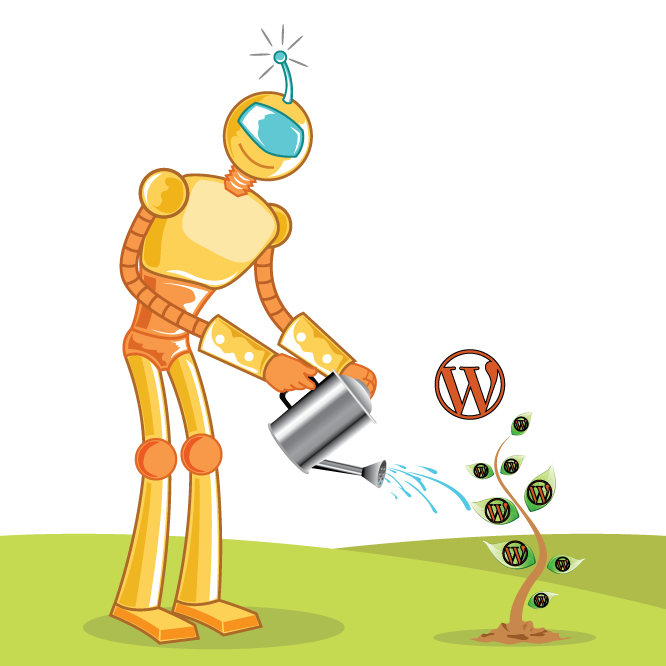 http://www.johnoverall.com/wp-content/uploads/2014/05/Episode171-WPPlugins-A-to-Z.mp3
Podcast: Play in new window | Download | Embed
Subscribe: Google Podcasts | Stitcher | RSS | More
WordPress Plugins from A to Z Episode 171

It's episode 171 and we've got plugins for External Featured Images, Post Schedule Keepers, Legal Sites, MotoPress and special guest reviewer Rakesh Soni from Login Radius. All coming up on WordPress Plugins A-Z!
Don't forget you can get the show notes at:
WordPress Plugins A-Z Podcast Can also be foundat WPPluginsAtoZ.com
And head on over and review us at:
WordPress Plugins A-Z Podcast can be found onStitcher RadioClick here to Download app orlisten online Now.
WordPress Plugins A-Z Podcast can be found on theiTunes Store here.
Follow the show on Twitter @wppluginsatoz
>>>Self Promotion of our businesses here<<<
As WordPress advances it soon becomes clear that many people need WordPress support sometimes is is just a simple question or two such as a simple layout issue, other times something has broken and you may see the white screen of death. This may be time for someEmergency WordPress Support for any question contact John at WPPro.ca/Emergency or give me a quick call at 818-850-7729. If you just need some quick tips to do it yourself check out WPPro.ca/Emergency
–
Use HostGator CouponPLUGIN to save 30% on ANY hosting plan, any term length.
or
Godaddy Promo CodePLUGIN295 gives you $2.95 .com Domains! Just enter the promo code at checkout for instant savings! That's any .COM domain for under $3! Do it right now while you're listening to the show!
John's & Marcus Rant: What to rant about?
We have with us special guest Rakesh Soni from Login Radius to talk about their plugin and share a couple of his favourites with in the reviews.
WordPress News and other interesting WordPress related posts:
Automattic Is Raising $160M in New Funding
Matt Mullenweg, announced that the company is raising $160M in new funding. After taking the helm as CEO earlier this year, Mullenweg said that he set out on a 100-day plan to pursue new funding and find a set of partners who share Automattic's vision of an open web.
WooThemes Credit Card Issues
This is an alert from John — (if you have purchased anything from WooThemes from the last week of april to 2 week may 2014 check your credit card for fraudulent activity. It seems the only place I used my card in the last 3 months compromised it in some way.
*WordPress Plugins Reviewed by John**
Motopress review
Premium Plugin
This is a premium plugin that I have given a good run and have discovered that it is very nice. It has the ability to do some significant customizations to a post though their custom editor. While it allow you to add things like sidebars and widgets to an individual post it allow and can help you create specialized maps it does have the usual limitations inherent in web page building.
My guess is while this is a WYSIWYG post creator it harkens back to the days of building a webpage in tables. Where you are limited in how you can place things. each block takes its own space and you cannot lay one block over the other. for example if you enter a long block of text you cannot place an image precisely where you want it unless you break the text into separate blocks. All in all I found this to be a great plug and wanted to give it a 5 but the limitations force me to give it a 4. I was impressed with how it worked and it smoothness but disappointed at the limitations.
Rating 4 Dragons
WP Legal Pages review
Referred by Shilpa Shah
Premium Plugin
If you are in need of legal pages on your site and may website do need them you can either hire an attorney or search the web for the many free and paid templates out there then start creating your pages or you can get this plugin. It make life easy for your legal pages. Install activate then accept the disclaimer that they might not be precisely what you need as all good lawyer talk is.
Fill in the basic about your website Domain, address, phone number ect. They include the following template mostly ready to go all you may need is a little tweaking to make them yours.
Terms(forced agreement) »
Terms of Use »
Privacy Policy »
Earnings Disclaimer »
Disclaimer »
Testimonials Disclosure »
Linking Policy »
Refund-Policy »
Affiliate Agreement »
Antispam »
FTC Statement »
Medical Disclaimer »
Amazon Affiliate »
Double Dart Cookie »
External Links Policy »
Affiliate Disclosure »
FB Policy »
They even have a set of templates for several business types including Niche sites, Adsense, ecommerce, amazon and more. They even have a setting for the EU cookie that is now required in the EU. You can create popups that force visitors to accept certain conditions depending on pages. You create the popup add the short code to specific page and they have to agree before proceeding. All in all this is a pretty great and mostly lazy plugin
You can check their video for more info.
https://www.youtube.com/playlist?list=PLb2uZyVYHgAXFdYqBKmeDJAl6Hcm5SPej
Rating 5 Dragons.
WordPress Plugin Reviews From Marcus Couch
Scheduled Post Guardian
Download Scheduled Post Guardian
Scheduled Post Guardian Overview:
Some WordPress sites have problems with scheduled posts, where they don't get published at the right time. Instead they appear as "missed schedule". This plugin monitors scheduled posts, and makes sure that doesn't happen. I can't tell you how many times I have set something to schedule a post in the future and it just never leaves the launch pad. Thankfully, with this plugin I'll never have to worry about that again.
Rating: 5 out of 5
Nelio External Featured Image
Download Nelio External Featured Image
Nelio External Featured Image Overview:
Use external images from anywhere as the featured image of your pages and posts. Are you using an external service for storing your images? Then you'd probably like to use those images as featured images for your pages and posts. This plugin lets you do this easily! This is great if you want to set up something fast for demo purposes, or to test content flow. I would NOT use an external featured image all the time, as it will slow your server resources down and make your site a bit slower.
Rating: 5 out of 5
**WordPress Plugins Reviewed by Rakesh of Login Radius**
GuiForm
http://wordpress.org/plugins/guiform/
This plugin has a simple drag and drop function and user-friendly customization commands that would let anyone create forms in a flash. No need to code anything – the plugin will do it for you.
Rating 4
Captcha
http://wordpress.org/plugins/captcha/
The Captcha plugin allows you to implement a secure captcha form into web forms. It protects your website from spam by means of math logic, easily understood by human beings. All you need is to do one of the three basic maths actions – add, subtract and multiply.
Rating 4
**Rambling Last Words and Plugin Wrapup
Plugins Overview:
John's Plugins: MotoPress – 4, Legal Pages – 5,
Marcus' Plugins: Scheduled Post Guardian – 5, External Featured Images – 5
Rakesh's Plugins:  GuiForm – 4 , Captcha – 4

Commercial:
If your tired of the same old stock photography then it is time for a change. Just launched the Canada Stock Photo web site at http://CanadaStockPhoto.com featuring some great unique not found eveywhere stock photo images, with new images added daily and even a few that are available for a free download. Click here to get your image!
Save 25% on a content delivery network from MAXCDN use coupon code WPPRO.

LD Products Coupon CodePLUGIN14 gives you 10% off all replacement inkjet cartridges, plus free shipping on all orders over $50. Why buy ink at the local office supply store for $15 a pop? Buy in bulk, use this coupon and get them for as low as $4 each!
or
Use HostGator CouponPLUGIN to save 30% on ANY hosting plan, any term length.
Just some reminders:
Get Your Daily dose of WordPress News from the WPPlugins Daily over at WPNews.wpmedic.ca
Rate us atiTunes,blubrry.com,ViaWay.com,Stitcher Radio and any place else you find us.
How to Contact Us:
John can be contacted at:
Marcus can be contacted at:
Rakesh Soni can be contacted at:
Email: soni@loginradius.com
Twitter: @OyeSoni
Website: www.loginradius.com
Website: www.loginradius.com
https://www.johnoverall.com/wp-content/uploads/2014/05/grow-wordpress.png
666
666
John
https://www.johnoverall.com/wp-content/uploads/2017/10/John-Overall-Logo-PNG-to-go-on-GREEN-Horizontal.png
John
2014-05-09 03:33:51
2014-05-08 16:38:48
Episode 171- External Featured Images, Post Schedule Keepers, Legal Sites, MotoPress