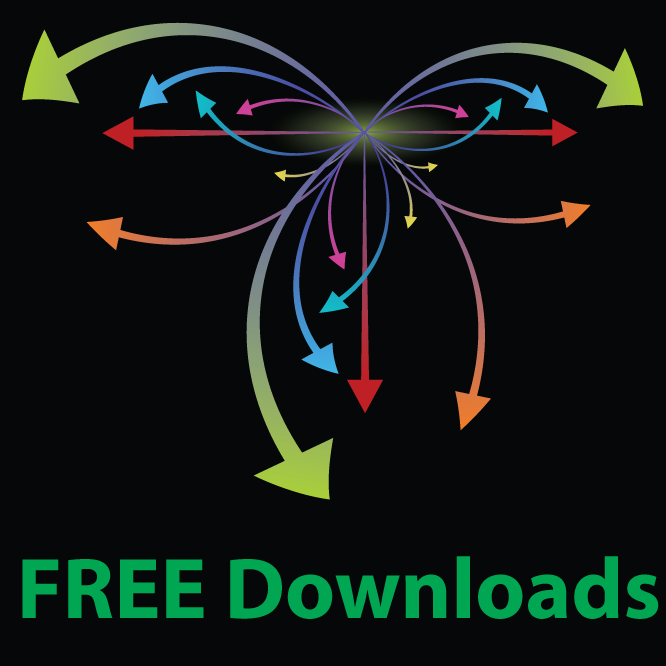 http://www.johnoverall.com/wp-content/uploads/2014/05/Episode174-WPPlugins-A-to-Z.mp3
Podcast: Play in new window | Download | Embed
Subscribe: Google Podcasts | Stitcher | RSS | More
WordPress Plugins from A to Z Episode 174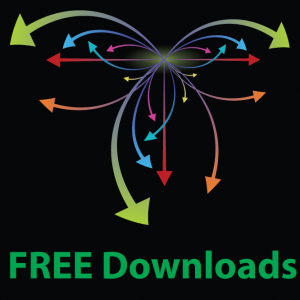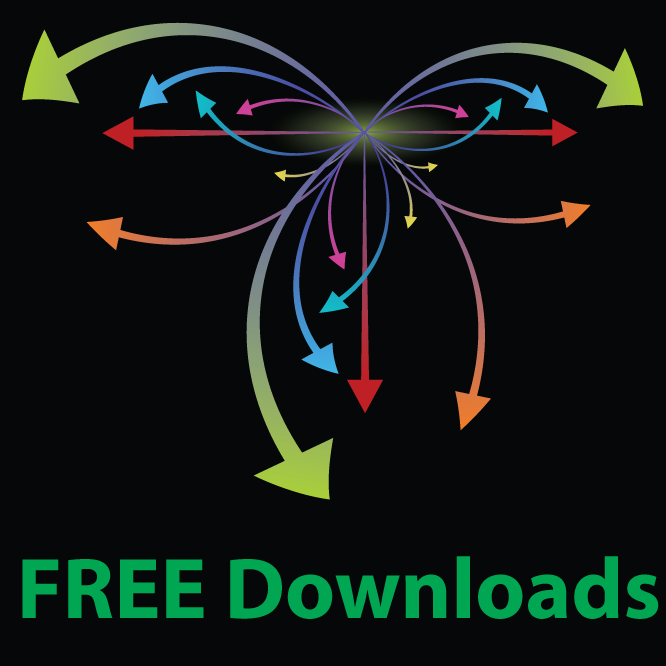 It's episode 174 and we've got plugins for creating Charts, Exit Popups, Business Content, YouTube Publishing, and a great new Directory Plugin. All coming up on WordPress Plugins A-Z!
Don't forget you can get the show notes at:
WordPress Plugins A-Z Podcast Can also be foundat WPPluginsAtoZ.com
And head on over and review us at:
WordPress Plugins A-Z Podcast can be found onStitcher RadioClick here to Download app orlisten online Now.
WordPress Plugins A-Z Podcast can be found on theiTunes Store here.
Follow the show on Twitter @wppluginsatoz
>>>Self Promotion of our businesses here<<<
As WordPress advances it soon becomes clear that many people need WordPress support sometimes is is just a simple question or two such as a simple layout issue, other times something has broken and you may see the white screen of death. This may be time for someEmergency WordPress Support for any question contact John at WPPro.ca/Emergency or give me a quick call at 818-850-7729. If you just need some quick tips to do it yourself check out WPPro.ca/Emergency
–
Use HostGator CouponPLUGIN to save 30% on ANY hosting plan, any term length.
or
Godaddy Promo CodePLUGIN295 gives you $2.95 .com Domains! Just enter the promo code at checkout for instant savings! That's any .COM domain for under $3! Do it right now while you're listening to the show!
John's & Marcus Rant: What to rant about?
Update from last show SharePrints plugin it seems in my over knowledge way I overlooked the obvious for inserting more than one image. Craig emailed me to let me know all I had to do was hold down the shift key and select more than one image — me palm to face — My apologies I need to raise that plugin to a 5 check it out folks.
Listener Feedback / Audio Clips
Question from Douglas
I am looking for a way to allow a new window or popup to open which will allow a preview of a training document. I currently have an overview of a level of our training curriculum on a page of our website. I would like to be able to allow my visitor to click and open an excerpt of the lesson they are looking at. i am uncertain is this needs to be done with a link to something or if there is a popup that would allow for this. These excerpts would vary in length.
Answer:—- Not sure if there is a plugin for this but you could possibly accomplish the task with some java or if your offering paid content access then some membership plugins have this sort of thing in them.
—————————————————
Question from Thomas
Hi Marcus and John,
Love the podcast you do each week and hoping you can help me. I am looking for a plugin or plugins to mimic this type of job board –http://icma.org/en/icma/career_network/job_seekers/browse_jobs Any idea how I can mimic this in a WordPress installation?
Thanks!
-Thomas
Answer:– Well Thomas I have not seen a good plugin but in recent times I have seen a couple good theme on theme Forrest that may do the trick try this one out.  Jobify
————————————————————
And another question from Rob
Hi John, Marcus
I have been developing my first site as a my own self training exercise so that I can eventually do my own sites rather than paying bucket loads to a local developer. By using 'Traffic Travis' I noticed that there appeared to be too many H1's on every page of my site. I looked for them but as far as I was concerned I only used one H1 on each page. After trying all sorts of experiments without finding a problem I drew the conclusion that it must have has something to do with the WordPress theme so I switched themes from WordPress 2014 to the Howard theme and bingo – the problem disappeared (without changing a thing on the site apart from the theme change and replacing the site header image). I also applied the same to another site I have which was using WordPress 2014 and the same happened – I got the a thumbs up from Traffic Travis that all was now well with the H1's. Is there a problem with WordPress 2014 in this respect? Keep up your great show I love listening to you and Marcus and you have given me some great tips. – Cheers Rob Nesbitt – Neslon, South Wales UK
and a question about a plugin we use from Gene
HI
Love your show. I'm a regular listener. Can I ask you what newsletter plugin you are using. I really liked the popup "subscribe to newsletter" that appears on your website
gene
Sure it is called Layered popups and we have it connected to place emails into Mailchimp. You can get it herehttp://codecanyon.net/item/layered-popups/5978263?WT.ac=search_item&WT.oss_phrase=layered+popups&WT.oss_rank=1&WT.z_author=ichurakov&ref=Ahkonsu
————————
And a plugin suggestion from one of our listeners Trista
First of all, I love listening to your podcasts because I've used so many of the plugins that you talk about and it's helped me sooo much. I'm not the creator of this plugin, but I love it. Password Protect Selected Content – allows me to password protect only a section of a post – instead of the entire post. It's awesome! I use it because scentsy corporate won't allow us to do personal specials to the public, so I create a special and password protect only the section that displays the special. The public see's the post and knows they need to sign up for my newsletter to see the specials and get the password.
my site –http://www.scentswarmers.com
WordPress News and other interesting WordPress related posts:
Cookies open WordPress accounts to easy hijacking
*WordPress Plugins Reviewed by John**
Automatic Youtube Video Posts Plugin
https://wordpress.org/plugins/automatic-youtube-video-posts/
The Lowdown
Looking for a great easy way to auto create posts from Youtube videos well this is it. It is about as simple as it gets to create the posts. All you need to do is install the plugin create a category for the to appear in some minor configuration and choose the user name to import from and the list of that user. It create a pretty decent post for you and a great way to simply add Youtube videos to your website.
Rating 4 Dragons.
Smart FAQ
https://wordpress.org/plugins/smart-faq/
The Lowdown:
Yes another FAQ management plugin and it has been a while since I have reviewed one but it has also been a while since I had to clean up a FAQ page. I found this one to be pretty great in that it uses custom post types to create all your FAQs and then with a little short code you display them all as a list. It shows the titles and on click expands out the answer making it easier for people to look over list of FAQs. A little bit of CSS tweaking and it looks pretty excellent along with some setting to adjust the order of the questions and all is well.
Rating 5 Dragons

Connections Business Directory
https://wordpress.org/plugins/connections/
the Lowdown:
Are you looking for a way to create your own tribe and promote the people in your network on your website. Well this is a great way to get that all setup and running. This is a freemium plugin with several paid add on but what I have here is what you can get for free. Once setup and a small bit of configuration you begin adding your people to it and you could also add business if you like. It offer up the ability to have an image, address social link buttons you can also keep hidden from public view additional info to give you reminders such as b-days anniversaries likes dislikes. This is basically a contact list where you can choose what to publish to the world to show your tribe.. All in all a pretty great plugin check it out.
Rating 4 Dragons.
*WordPress Plugin Reviews From Marcus Couch**
WordPress Business Plugin
business
http://wordpress.org/plugins/business/
For Business or corporate websites you need pages like FAQ,Testimonials,Team Members. There are no any wordpress plugin available which offers all these services inside a single plugin. WordPress Business Plugin provide options to add all this features to any wordpress website. Comes with options to manage Testimonials,Team Members,FAQS. You can add,edit,delete easily using wordpress administration section.
Rating: 5 out of 5
——-
WordPress Exit Pop
http://wordpress.org/plugins/exit-pop/
8% of your web store visitors abandon your store. 70% of them will NEVER RETURN. Exit Pop will help you convert those visitors into customers a second before they leave your store. Boost your sales by an avg. of 20%. Quick and easy 1 minute set up. Fits any theme – no design or coding skills required! Our "Exit-Intent" Technology tracks the cursor movements of every visitor in real-time. This technology detects the precise millisecond when a visitor shows intent of abandoning your site, and encourages them to stay and make a purchase.
Rating: 4 out of 5
————-
Super Charts
http://wordpress.org/plugins/supercharts/
SuperCharts is a plugin developed by NumberPicture that enables you to easily and intuitively create charts for your wordpress posts and pages. With a sleek, well thought-out interface that lets you: * choose between a handful of different chart types; * copy, paste and edit your data in an embedded spreadsheet; * customize the colors, fonts and other options; * and insert it into your posts. You can do all of the above by clicking a button in the standard WordPress text editor.
The premium version (coming soon) will possess many more chart types, including maps and sparklines as well as many other options and added benefits.
Rating: 4 out of 5
Plugins Overview:
John's Plugins: Youtube Video Posts – 4, Smart FAQ – 5, Business Directory – 4
Marcus' Plugins: Business – 5, Exit Pop – 4, Super Charts – 4
Commercial:
If you're tired of the same old stock photography then it is time for a change. Just launched the Canada Stock Photo web site at http://CanadaStockPhoto.com featuring some great unique not found eveywhere stock photo images, with new images added daily and even a few that are available for a free download. Click here to get your image!
Save 25% on a content delivery network from MAXCDN use coupon code WPPRO.

Use HostGator CouponPLUGIN to save 30% on ANY hosting plan, any term length.
Just some reminders:
Get Your Daily dose of WordPress News from the WPPlugins Daily over at WPNews.wpmedic.ca
Rate us atiTunes,blubrry.com,ViaWay.com,Stitcher Radio and any place else you find us.
How to Contact Us:
John can be contacted at:
Marcus can be contacted at:
https://www.johnoverall.com/wp-content/uploads/2014/05/free-downloads.png
666
666
John
https://www.johnoverall.com/wp-content/uploads/2017/10/John-Overall-Logo-PNG-to-go-on-GREEN-Horizontal.png
John
2014-05-30 05:54:36
2014-05-30 05:54:36
Episode 174 Plugins for Creating Charts, Exit Popups, Business Content, YouTube Publishing