Podcast: Play in new window | Download | Embed
Subscribe: Google Podcasts | RSS | More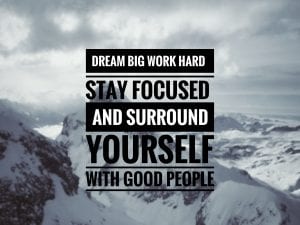 It's Episode 399 and I've got plugins for Instagram Widget, Protecting Posts, Header Bars, Limiting Access, Vegas lighting, and Classic Press Options. It's all coming up on WordPress Plugins A-Z!
All the show notes can be found at: WPPluginsAtoZ.com
Make sure you subscribe and review the show at:
Stitcher Radio, Google Play and in the iTunes Store.
Subscribe and Check out our Training Videos, Screen-casts and extra shows.
You can also Watch the show Live on YouTube every Thursday at Noon PST
I also have a live show every Saturday night at 8pm PST that is a round up of all new in the WordPress world and a time for Q&A.
Follow the show on Twitter @wppluginsatoz
Join Us on Our Facebook Page
Subscribe to our Newsletter
With that, let's dive right into the meat and potatoes.
I have a great set of plugins for you today!
John
To start off I have a couple plugins that I have yet to use but thought you might want to know they exist. Keep in mind the ratings are based off the descriptions on their site and using their demo if available.
Sent in by Herman Schutte
freemium 3rd party plugin
https://snapwidget.com
SnapWidget WP Instagram Widget
https://wordpress.org/plugins/snapwidget-wp-instagram-widget/

Last Updated:
25 February 2021
What they say:
SnapWidget WP Instagram Widget is an easy way to embed your SnapWidget Instagram widget on your website or blog to display your Instagram photos. The widget offers the same functionality and customization available for widgets embedded from
SnapWidget
.
Features
Simple and easy to use
Multiple layout options (Grid, Board, Scrolling, Slideshow and Map)
Secure, supports HTTPS websites
Refreshes with new photos every 15 minutes (5 minutes for Pro widgets)
Pro Features
Hashtag Widgets
Widget Analytics
Shoppable features
Add your own custom CSS
Display photos in a lightbox
Previous / Next buttons to display older content
Creating widgets for other users
Rating 3 Dragons
——————-
Super Access Manager
https://wordpress.org/plugins/super-access-manager/

Last Updated:
22 August 2018
What they say:
Manage access to your post in a more advanced way. Allow specific users and roles to access your blog posts.
Features:
– Control access to Posts, pages and custom post types
– Make posts available on a user role base or grant access to specific users
– Make posts only available for visitors or registered users
– Create personal pages
– Auto hide pages in menu's
– Use shortcode [xeweb-sam_user_pages] to show all user pages
– Regular updates & bugfixes
Rating 4 Dragons
This show is brought to you by:
John Overall.com WordPress & Web Services
Finding quality WordPress Hosting and support can be a challenge, well you can drop that stress by contacting JohnOverall.com web services. I can help you eliminate your WordPress stress. Solving your WordPress Emergency issues or doing the more day to day items such as finding that perfect plugin, helping you move to a new hosting provider or even providing Quality WordPress hosting.
With 20yrs Exp. on-line and over 8 years dedicated to WordPress JohnOverall.com Provides all your web service needs from hosting to WordPress development, repairs and https://wpmalwareremoval.com/.
Visit my website JohnOverall.com, Call 818-850-7729 or send an email to john@wppro.ca
Contest To Win a Premium Plugin Subscription For:
Contests Powered by Simple Giveaways who kindly provided us with the premium version for our contests.
The Winner for the WooCommerce Product Feed Manager is Mike! Congratulations.
For the next Contest running until April 4, 2019
We are giving away a 1 yr Expert license for GraphComment which is a free & powerful comment plugin for great discussions, easy reading, and without trolls.
No more disorganized discussions piled on several pages. With GraphComment, your audience can easily follow the relevant discussions.
Insert all comments to the WordPress database. This also allows you to revert to WordPress default commenting without losing any comments that you had while using GraphComment.
Find more info at their website, GraphComment.com
Visit http://WPPluginsAtoZ.com/contests for more info.
The next plugin I have for you is:
MS Header Bar – Create Beautiful Header Bars to Show Notifications, Call back, Timer, Offers, Coupons and Collect leads and More
https://wordpress.org/plugins/ms-header-bar/

Last Updated:
01 January 1970
The Lowdown:
This is a header popup creator you can add on a per page basis. It has lots of options on how to configure the header. You can create social share, coupons, submissions forms and more.
pretty easy to setup and use and you activate it on a per page basis. Create specific headers for specific pages and uses across your site.
Rating 4 Dragons
Listener Feedback / Audio Clips
I like listener feedback. you can leave feedback via our contact page, Speakpipe or email us directly.
Listener Questions
——————————–
Show Donors
This Show is a Value for Value model meaning if you get any Value out of it please give some Value back and in that vein we would like to acknowledge those that have supported the show in the past week. All donations $50 and over their note is read out and published here.
For all those who come in below $50 they will remain anonymous and we thank you very much.
This week's Donor(s) are:
And a big thank you to our donors who came in under $50 and to those who have set up weekly subscriptions.
All these small subscriptions really help the show out.
A big thank you to those who have hired me because of the Podcast thank you that is as good as donating to the show..
Give some value back by going to http://wppluginsatoz.com/donate/ and create a donation amount that fits you.
This show is listener supported and we can use more than just money to help the show grow.
Visit WPPluginsAtoZ.com to learn how you can support the show in other ways.
You can also create a monthly donation at Patreon
Remember to support the show at WPPluginsAtoZ.com.
For the Third Plugin I have:
Neon Lights
https://wordpress.org/plugins/neon-text/

Last Updated:
26 October 2023
The Lowdown:
Bringing back the days of old with Neon Lights in the night sky. The plugin allows you to create unique coloured lights. You can create what ever phrase you like add your colours the style you want neon to blink and even have a couple burnt out lights pretty cools plugin.
Rating 5 Dragons
ClassicPress Options
Since the release of Gutenberg, and it fallout ClassicPress has garnered a lot of attention. This is a fork of WordPress and is focused on Business Websites and is looking pretty good.
This week's ClassicPress plugin is:
Health Check & Troubleshooting
https://wordpress.org/plugins/health-check/

Last Updated:
06 August 2023
This plugin will perform a number of checks on your WordPress install to detect common configuration errors and known issues.
It currently checks your PHP and MySQL versions, some extensions which are needed or may improve WordPress, and that the
WordPress.org
services are accessible to you.
The debug section, which allows you to gather information about your WordPress and server configuration that you may easily share with support representatives for themes, plugins or on the official
WordPress.org
support forums.
Troubleshooting allows you to have a vanilla WordPress session, where all plugins are disabled, and a default theme is used, but only for your user.
Rating 4 Dragons
Side note I noticed that when you are doing a search using the repository it show you right away if the plugins are compatible with your version of Classic Press. You can also search with the tag "ClassicPress" to find plugins made to work in ClassicPress
Closing out this episode, the Plugins I covered were:
John's Plugins: SnapWidget WP Instagram Widget – 3, Super Access Manager – 4, MS Header Bar – 4, Neon Lights – 5, Health Check & Troubleshooting – 4
Reminders / Commercial / Promotions:
Special Thank you Steve Schmidt!
A special thanks to our listener, Steve Schmidt of www.NowOwl.com for his generous donation of the WP Plugins A to Z logo we currently use.
The next WordPress Meetup in Victoria will be April 3, 2019 and will be broadcast Live on YouTube. For location and more information Check them out at https://wppluginsatoz.com/meetup John Overall will be presenting.
Be sure to check out and subscribe to the YouTube Channel for WP Plugins A to Z where you find training Videos, Screencasts and of course the live show every week.
Note to developers who would like to support the show. If you would like to donate a premium license to be used in a future contest please go to WPPluginsAtoZ.com/PluginContest
Be sure and subscribe to our Newsletter.
Just some reminders:
Please support the show at wppluginsatoz.com/donate
All the show notes can be found at: WPPluginsAtoZ.com
Make sure you subscribe and review the show at:
Stitcher Radio, Google Play and in the iTunes Store
Follow the show on Twitter @wppluginsatoz
Join Us on Our Facebook Page
Subscribe and Check out our Training Videos, Screencasts and watch us Live on YouTube every Thursday at Noon PST
How to Contact Me:
John can be contacted at:
https://www.johnoverall.com/wp-content/uploads/2019/03/Episode-399-show.jpg
1500
1500
Ahkonsu
https://www.johnoverall.com/wp-content/uploads/2017/10/John-Overall-Logo-PNG-to-go-on-GREEN-Horizontal.png
Ahkonsu
2019-03-14 15:17:52
2019-03-14 15:17:52
Plugins for SnapWidget WP Instagram Widget, Super Access Manager, MS Header Bar, Neon Lights, Health Check & Troubleshooting in Episode 399