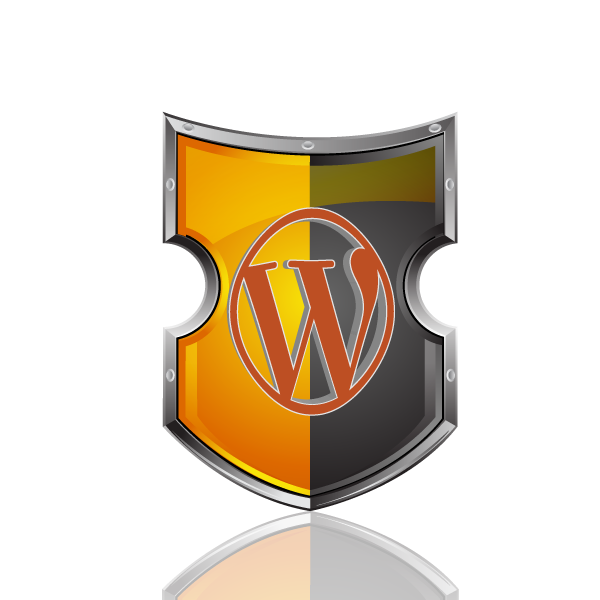 http://www.johnoverall.com/wp-content/uploads/2014/04/Episode166-WPPlugins-A-to-Z.mp3
Podcast: Play in new window | Download | Embed
Subscribe: Google Podcasts | Stitcher | RSS | More
WordPress Plugins from A to Z Episode 166
It's episode 166 and we've got plugins for Facebook and Developer Toolbars, RSS Aggregators, Before and After Images, Live Security Monitoring and more. All coming up on WordPress Plugins A-Z!
Don't forget you can get the show notes at:
WordPress Plugins A-Z Podcast Can also be found at WPPluginsAtoZ.com
And head on over and review us at:
WordPress Plugins A-Z Podcast can be found on Stitcher Radio Click here to Download app or listen online Now.
WordPress Plugins A-Z Podcast can be found on the iTunes Store here.
Follow the show on Twitter @wppluginsatoz
>>>Self Promotion of our businesses here<<<
As WordPress advances it soon becomes clear that many people need WordPress support sometimes is is just a simple question or two such as a simple layout issue, other times something has broken and you may see the white screen of death. This may be time for some Emergency WordPress Support for any question contact John at WPPro.ca/Emergency or give me a quick call at 818-850-7729. If you just need some quick tips to do it yourself check out WPPro.ca/Emergency
–
Use HostGator Coupon PLUGIN to save 30% on ANY hosting plan, any term length.
or
Godaddy Promo Code PLUGIN295 gives you $2.95 .com Domains! Just enter the promo code at checkout for instant savings! That's any .COM domain for under $3! Do it right now while you're listening to the show!
---
**WordPress Plugins Reviewed by John**
Developer Toolbar 1.0.2
The Lowdown:
Here is another developer tool you may want to use Developer plugin It help you by checking and recommended some additional developer plugins and tools when you might be developing a theme or plugins from scratch this is a great tool for the heavy developer.
And an additional developer plugin Developer Toolbar adds a Toolbar to the front end which you can see many of the important things such as Queries, the variables used what crons are stacked up and even a file trace and cache. It also provides you a checklist to insure you have completed some tasks and some nice customizations to files you might want. Including some great tweaks to your .htaccess file. And several other great tweaks such as some filters to add to your functions file to customize the email sent by the site.
Rating 4 Dragons
Facebook like toolbar 1.2.2
http://wordpress.org/plugins/facebook-like-toolbar/
The Lowdown:
This one was sent to me by Piotr Szarmach the author.
Looking for a simple way to add a Facebook like to your site. This may be just what you want. It is simple and straightforward, Install quick configure and you get a great popup above or below your page with space for an ad or other info and a box to encourage people to like you on Facebook. You can do a couple thing like minor colour customizations and have it auto disappear and set a cookie to have it show every so many days when someone visits. Plus they even have a link to direct you to create your Facebook like button code.
Rating 5 Dragons
WP RSS Aggregator 4.1
http://wordpress.org/plugins/wp-rss-aggregator/
The Lowdown:
This plugin was suggested by Jean over at http://WPmayor.com
Are you looking for an easy way to integrate RSS feeds into your WordPress web site. This may be what you are looking for. While the free version works great for you this is a pretty nice RSS feed plugin and has several premium plugins to make it more versatile for your uses. Setup is pretty easy but it may take a few after install before your feeds start to show up.
On of the great extras you can purchase is the feed to post addon which allows you to create specific posts from the feeds. All in all a pretty nice RSS feed display plugin.
Rating 4 Dragons.
**WordPress Plugins Reviewed by Marcus**
TwentyTwenty
http://wordpress.org/plugins/twentytwenty/
This is a great new plugin from Zurb that allows you the ability to show before-and-after pictures in your blog, with an interactive slider that allows users to compare them. This is great for before and after shots for businesses, photoshop artists, cosmetic surgeons, makeup artists or whoever can use a before and after shot.
Rating: 4 out of 5
—
Wordfence Security – Live Traffic Admin Widget
http://wordpress.org/plugins/wordfence-security-live-traffic-admin-widget/
Monitor your site's real-time live traffic from the Main Dashboard page. This is a Wordfence extension and as such it does require Wordfence Security to be installed in order for it to function properly. Embed the Wordfence Live Traffic page into an admin widget alongside a few quickmenu actions. You can quickly enable/disable the Live Traffic scripts right from within the admin widget.
Rating: 4 out of 5
—
Watermark
http://wordpress.org/plugins/alti-watermark/

This plugin allows to add a watermark on the images uploaded.
It applies watermark on new images as well as images already uploaded. By deactivating the plugin, the watermark will be removed on all images.
What makes this plugin a really powerful one, is that the watermark is placed on your images through a htaccess and php file. This means your images are actually not modified. You can still download them from your FTP, and they will not have any watermark.
The watermark is only visible if you try to download the images from a web browser
Rating: 4 out of 5 (I want more than JPG!)
**Rambling Last Words and Plugin Wrapup
John:   Developer Toolbar – 4, Facebook like toolbar – 5,  WP RSS Aggregator – 4
Marcus: TwentyTwenty – 4. Wordfence Live – 4 , Watermark – 4
Listener Questions this week William the Kid
Commercial:
Hosting, Hosting and  hosting this may the most important part of your WordPress website and if you're looking for hosting either for something new or to change to a better provider I can recommend GreenGeeks Hosting. And if you enter the code "PLUGINS" save $30 off their all their hosting packages. Click Here to Save Now! or goto http://WPPro.ca/GreenGeeks now!
New hosting ad
A few of you listening know I run my own servers and offer hosting but I rarely advertise it. Well it seems I need to from time to time. I have been doing some upgrades to my servers recently and discovered i have room for about 10 to 20 additional websites on my servers. So if you want WordPress specific hosting that is fast and reliable register now at http://wppro.ca/wphost
LD Products Coupon Code PLUGIN14 gives you 10% off all replacement inkjet cartridges, plus free shipping on all orders over $50. Why buy ink at the local office supply store for $15 a pop? Buy in bulk, use this coupon and get them for as low as $4 each!
or
Use HostGator Coupon PLUGIN to save 30% on ANY hosting plan, any term length.
Just some reminders:
Get Your Daily dose of WordPress News from the WPPlugins Daily over at WPNews.wpmedic.ca
Rate us at iTunes, blubrry.com, ViaWay.com, Stitcher Radio and any place else you find us.
How to Contact Us:
John can be contacted at:
Marcus can be contacted at:
?
---
https://www.johnoverall.com/wp-content/uploads/2014/04/sheild-wordPress.png
600
600
John
https://www.johnoverall.com/wp-content/uploads/2017/10/John-Overall-Logo-PNG-to-go-on-GREEN-Horizontal.png
John
2014-04-04 07:43:22
2014-04-04 07:43:22
Facebook and Developer Toolbars, RSS Aggregators, Before and After Images, Live Security Monitoring