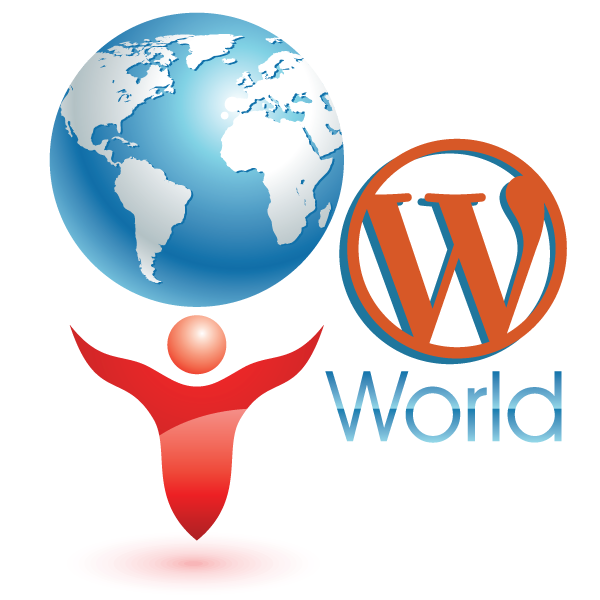 http://www.johnoverall.com/wp-content/uploads/2013/06/Episode126-WPPlugins-A-to-Z.mp3
Podcast: Play in new window | Download | Embed
Subscribe: Google Podcasts | Stitcher | RSS | More
WordPress Plugins from A to Z Episode 126
It's episode #126 and we've got plugins for Google Fonts, Auctions, Inline Previews, Author Info, Debugging and Deletion. All coming up next on WordPress Plugins A-Z.
Don't forget you can get the show notes at:
WordPress Plugins A-Z Podcast Can also be found at WPPluginsAtoZ.com
And head on over and review us at:
WordPress Plugins A-Z Podcast can be found on Stitcher Radio Click here to Download app or listen online Now.
WordPress Plugins A-Z Podcast can be found on the iTunes Store here.
>>>Self Promotion of my businesses here<<<
WordPress has become easier and easier to use over the past 5 years and as we know the easier it is to use the easier it becomes to break. Do you find that you suddenly need some quick WordPress support & need to figure out that one simple task? Correct that simple layout issue or has something broken and you have the white screen of death. Or maybe you have received notification of a hack on your site? Visit me for Emergency WordPress Support at WPPro.ca/Emergency for some quick tips or contact me and I can help you with live support via screen sharing or phone 818-850-7729.
---
Marcus is now available for phone consultations at http://marcuscouch.com/call. If you need help with WordPress, Podcasting, SEO or general Internet Marketing help, the new Clarity.fm platform is an easy way to schedule and pay for a consulting phone call.
**The Big Announcement From Marcus**
John's & Marcus Rant: What to rant about?
Join me on the WordPress Medic Podcast find it at http://wpmedic.ca where I will be discussing in depth how to help your ailing WordPress website help you through those tough times and interviews with experts from all over the World.You can find the WordPress medic Podcast at iTunes Store here, Blubrry.com here, and Stitcher Radio and any place else you find me.
**WordPress Plugins Reviewed by John**
Google Typography 1.0
The Lowdown;
For those of you who think the standard set of web fonts is not enough and really want to get crazy this is a plugin for you. You can get any font Google has and then apply it to any tag in your css. Then pick your colour and size and you too can have a site that makes the head spin with at least 25 fonts per page in multi colours.. I like it Have fun
Rating 4 Dragons
Auction Plugin 1.0
The Lowdown:
Well recently I was asked about auctions for WordPress and since I had not seen anything I stuck it in my mind and well I saw this while perusing new plugins and thought I would check it out.
While it is simple and straightforward it will do if you only have a few things to sell at an auction at this moment there does not seem to be a way to allow others to create auctions. But it is something I think I will be watching as time goes by to see how they improve it and what they will include in a premium version.. Yes I can see that coming.
Rating 3 Dragons
About the Author Advanced 0.2.3
The Lowdown:
This is a great little widget that allows you to display your author information in a sidebar. There is a couple caveats to it though.. First it will only show on the front page with a minor code edit to the widget file look in their support section for that answer.. next it will only show the author of the current page so if you have multiple authors then it will change it will also only show them if they are a siteadmin seems limiting there but still it does a nice job..
Rating 3 dragons
try adding easy author image for different image
**WordPress Plugins Reviewed by Marcus**
Delete All Comments
http://wordpress.org/plugins/delete-all-comments/
Requires: 3 or higher
Compatible up to: 3.5.1
Last Updated: 2013-6-13
Downloads: 251
The 'Delete All Comments' plugin is built to delete all comments (Approved,Pending) from wordpress database easily.
Marcus' Take: This was something I needed to do to purge out an old client site, sort of like the Roto-Rooter man with a toilet snake, sometimes you just dont want to get in there, or at least be stuck with a thousand clicks to get the task done. This is a simple click once and nuke it all solution to get rid of all pending and approved comments all in one shot.
Rating: 4 out of 5
—
DP Debug Menu
http://wordpress.org/plugins/dp-debug-menu/
Requires: 3.0 or higher
Compatible up to: 3.5.1
Last Updated: 2013-6-13
Downloads: 61
Quickly shows the template used for current page, number of queries, and execution time for PHP code.
A fast/small debugger integrated into the WordPress Admin Bar, made for identifying the template used for displaying current page. It was built for fast debugging old projects or other people's work. It adds some other potentially useful informations in the dropdown list: * the current theme (useful for child themes) * total queries on current page * execution time
Marcus' Take: This was a nice idea that is actually rather clunky and poorly displayed. I love the data but would rather see this in the posts count screen. I like it just for the aspects of looking at new posts, but that's about it.
Rating: 3 out of 5
—-
Inline Preview
http://wordpress.org/plugins/inline-preview/
Requires: 3.4 or higher
Compatible up to: 3.6-beta4
Last Updated: 2013-6-24
Downloads: 37
Inline Preview is an intriguing plugin developed by Christopher Finke that places a preview window next to the editor rather than opening a new tab to view your post. I really like this feature a lot. It also has an "auto-update" cycle in which you can continually see a nearly real-time preview of your work as you create it. I see plugins like this continuing to enhance the writing experience of the WordPress editor. It really helps to keep the writing flow going without the distraction of losing post preview tabs among the 20 or so you probably have open at the time.
Rating: 5 out of 5
—
Rambling Last Words
Just some reminders:
Rate us at iTunes, blubrry.com, ViaWay.com, Stitcher Radio and any place else you find us.
What's coming in future podcasts:
Special guests with their own plugin picks.
How to Contact Us:
John can be contacted at:
Marcus can be contacted at:
---
https://www.johnoverall.com/wp-content/uploads/2013/04/wordpressworld.png
600
600
John
https://www.johnoverall.com/wp-content/uploads/2017/10/John-Overall-Logo-PNG-to-go-on-GREEN-Horizontal.png
John
2013-06-28 05:46:58
2013-06-27 16:53:15
Google Fonts, Auctions, Inline Previews, Author Info, Debugging and Deletion