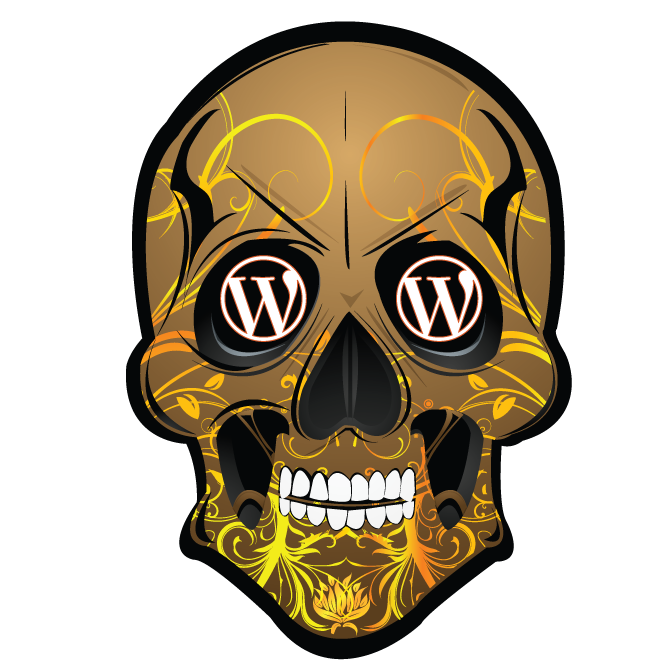 http://www.johnoverall.com/wp-content/uploads/2013/10/Episode142-WPPlugins-A-to-Z.mp3
Podcast: Play in new window | Download | Embed
Subscribe: Google Podcasts | Stitcher | RSS | More
WordPress Plugins from A to Z Episode 142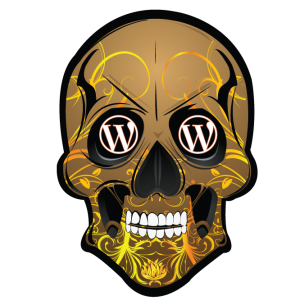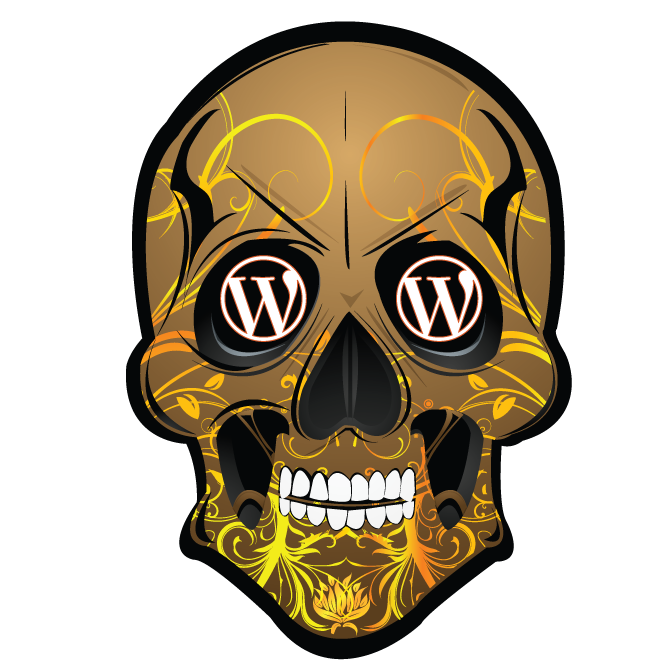 It's episode 142 and we've got plugins for Google Webmaster Tools, Gravity Forms Updates, Sharing Plugins, User Imports, Bulk Convert Post Formatting and an amazing new way to preview draft posts from anywhere on the site. All coming up on WordPress Plugins A-Z!
Don't forget you can get the show notes at:
WordPress Plugins A-Z Podcast Can also be found at WPPluginsAtoZ.com
And head on over and review us at:
WordPress Plugins A-Z Podcast can be found on Stitcher Radio Click here to Download app or listen online Now.
WordPress Plugins A-Z Podcast can be found on the iTunes Store here.
The show is also part of the regular rotation on WordPress Radio, which you can tune into at wpr.fm.
>>>Self Promotion of our businesses here<<<
WordPress has become easier and easier to use over the past 5 years and as we know the easier it is to use the easier it becomes to break. Do you find that you suddenly need some quick WordPress support & need to figure out that one simple task? Correct that simple layout issue or has something broken and you have the white screen of death. Or maybe you have received notification of a hack on your site? Visit me for Emergency WordPress Support at WPPro.ca/Emergency for some quick tips or contact me and I can help you with live support via screen sharing or phone 818-850-7729.
–
Marcus is looking to recruit a team of plugin beta testers for some new premium plugins being developed. If you would like to be a part of the development team and get to test some of the most cutting edge plugins you've ever seen, contact Marcus via email or on his site at marcuscouch.com
---
John's & Marcus Rant: What to rant about?
Join me on the WordPress Medic Podcast find it at http://wpmedic.ca where I will be discussing in depth how to help your ailing WordPress website help you through those tough times and interviews with experts from all over the World.You can find the WordPress medic Podcast at iTunes Store here, Blubrry.com here, and Stitcher Radio and any place else you find me.
Note: Looking for a few good plugin developers out there who freelance in the area of customizing existing plugins or can write addons to plugins. Requirements must have a couple projects to review, have the ability to set a price and timeline for completion and stick to both.
Contact John at 818-850-7729 or email john@wppro.ca
**WordPress Plugins Reviewed by John**
Google Webmaster Tools 0.1.2
The Lowdown:
For those of you that are stats junkies this may for you. a Nice simple way to add the webmaster tools to your WordPress dashboard. The only issue I ran against was that to use it I would have to enter my webmaster tools user name and password. Being the paranoid guy that I am I opt to not do that but from the screenshots it looks pretty good so will give this a limbo rating of:
Rating 3 Dragons in limbo
Back to the Future…
Gravity Forms
premium Plugin
The Lowdown:
I felt it was time to revisit this plugin since I had not reviewed it in quite sometime and it has advanced dramatically. What can I say aside from I think it is the best form plugin for WordPress but it has some great features such as the ability to allow you anonymous visitors to add content to a website. I recently used it to set up an obituary submission section on a cat website. where people can enter their obituaries for the website about their cats and even submit a picture.
You can also use this to take payments I recently used the form for a site that only has one thing for sale and this allows simple order and payments in one step to sell your item.
They have also made the process of creating the form simpler and improved all the layouts.. Multi Page forms have improved and so have the conditional logic. Tracking for the forms and so much more check this one out and time to rethink the corms 7
Rating 5 Dragons
Shareaholic | share buttons & related posts 7.0.4.6
The Lowdown:
Quite sometime back I had abandoned this plugin due to compatibility issues but a couple months ago I came back and had another look at it and found they had fixed the compatibility issues and dramatically improved this plugin. It now does a great job of displaying the share links at the top or bottom of a post or both spots. It also allowed me to eliminate a plugin with its recommended posts for the site. all in all pretty clean now and pretty usable.
Rating 4 Dragons
**WordPress Plugins Reviewed by Marcus**
Preview Posts Everywhere
http://wordpress.org/plugins/preview-posts-everywhere/
Requires: 3.5.1 or higher
Compatible up to: 3.6.1
Last Updated: 2013-10-15
Downloads: 10
Out of the box, WordPress allows you to preview every post in draft status just by clicking the Preview button on post edit page. Unfortunately, that preview is available only for single page templates. If you open home or category page you won't see any drafts there.
The Preview Posts Everywhere plugin will allow you to preview your drafts on home, category, archive and search pages. Now you can check your draft's featured images, dates, titles on every page, before you publish the post.
Plugin works out of the box and after activation just go to home page to see your drafts on posts list. You do not need to click any preview button! Just go to your site and check list of posts. Remember that by default drafts will be visible only for logged in users with assigned Administrator role.
Rating: 5 out of 5
—-
CSV User Import
http://wordpress.org/plugins/import-csv-and-create-users/
Requires: 3.6 or higher
Compatible up to: 3.6.1
Last Updated: 2013-10-15
Downloads: 5
Import users from a csv files and send a custom message using specific shortcodes.
You can choose capabilities for new users.
Rating: 3 out of 5
—
Bulk Convert Post Format
http://wordpress.org/plugins/bulk-convert-post-format/
Requires: 3.1 or higher
Compatible up to: 3.6.1
Last Updated: 2013-10-15
Downloads: 32
Bulk convert posts in a category to a selected post format. Select from a dropdown of categories and a dropdown of defined post formats.
Rating: 4 out of 5
—
**Rambling Last Words and Plugin Wrapup
John:  Google Webmaster Tools – 3, Gravity Forms – 5, Shareaholic – 4
Marcus: Preview Posts Everywhere – 5, CSV User Import – 3, Bulk Convert Post Format – 4
Commercial:
Well as everyone knows hosting is a big part of how well your WordPress website runs and if you're looking for hosting either for something new or to change to a better provider I can recommend GreenGeeks Hosting. And if you enter the code "PLUGINS" you can save $30 off their 1, 2, or 3 Year EcoSite or EcoSite Canada packages. Click Here to Save Now!
123Inkjets Coupon Code PLUGIN123 gives you 10% off all replacement inkjet cartridges, plus free shipping on all orders over $50. Why buy ink at the local office supply store for $15 a pop? Buy in bulk, use this coupon and get them for as low as $4 each!
Just some reminders:
Rate us at iTunes, blubrry.com, ViaWay.com, Stitcher Radio and any place else you find us.
Also check out the WPPlugins Daily Newspaper from paper.li at http://wpnews.wpmedic.ca/
What's coming in future podcasts:
Special guests with their own plugin picks.
How to Contact Us:
John can be contacted at:
Marcus can be contacted at:
---
https://www.johnoverall.com/wp-content/uploads/2013/10/wp-skull.png
666
666
John
https://www.johnoverall.com/wp-content/uploads/2017/10/John-Overall-Logo-PNG-to-go-on-GREEN-Horizontal.png
John
2013-10-18 07:59:00
2013-10-18 07:59:00
Google Webmaster Tools, Gravity Forms Updates, Sharing Plugins, User Imports, Bulk Convert Post Formatting