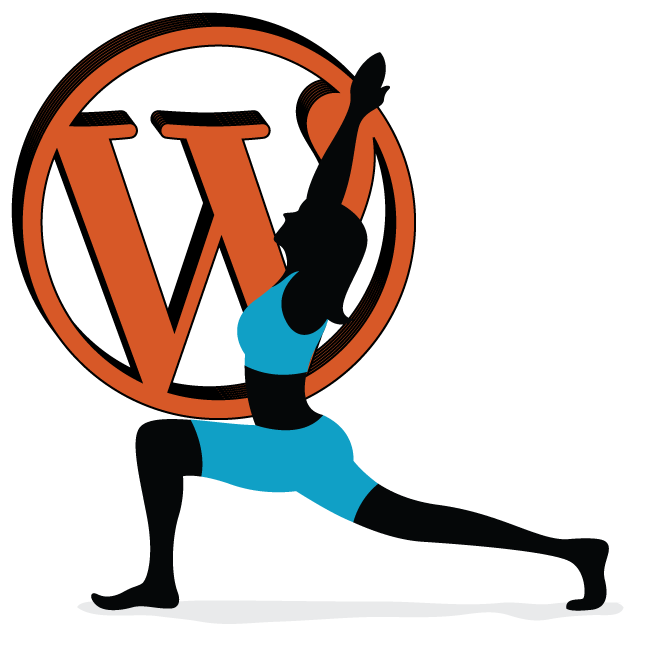 http://www.johnoverall.com/wp-content/uploads/2013/11/Episode145-WPPlugins-A-to-Z.mp3
Podcast: Play in new window | Download | Embed
Subscribe: Google Podcasts | RSS | More
WordPress Plugins from A to Z Episode 145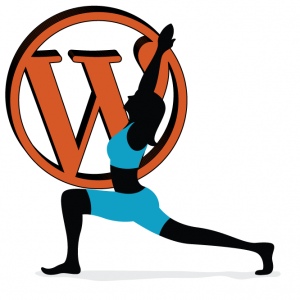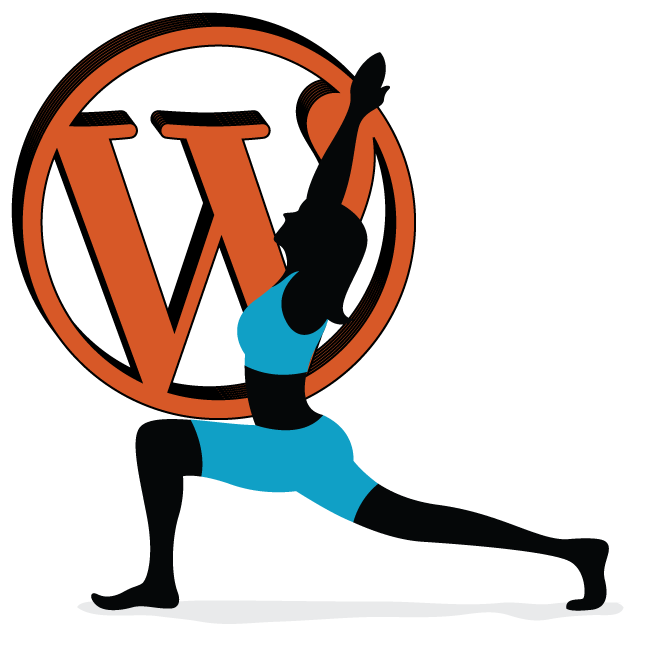 It's episode 145 and we've got plugins for Image Optimization, YouTube, WP Error Fixes, Image Handlers and a way to give your site viewers the Golden Ticket! All coming up on WordPress Plugins A-Z!
Don't forget you can get the show notes at:
WordPress Plugins A-Z Podcast Can also be found at WPPluginsAtoZ.com
And head on over and review us at:
WordPress Plugins A-Z Podcast can be found on Stitcher Radio Click here to Download app or listen online Now.
WordPress Plugins A-Z Podcast can be found on the iTunes Store here.
The show is also part of the regular rotation on WordPress Radio, which you can tune into at wpr.fm.
>>>Self Promotion of our businesses here<<<
WordPress has become easier and easier to use over the past 5 years and as we know the easier it is to use the easier it becomes to break. Do you find that you suddenly need some quick WordPress support & need to figure out that one simple task? Correct that simple layout issue or has something broken and you have the white screen of death. Or maybe you have received notification of a hack on your site? Visit me for Emergency WordPress Support at WPPro.ca/Emergency for some quick tips or contact me and I can help you with live support via screen sharing or phone 818-850-7729.
–
Marcus is looking for audio program directors for WordPress Radio. Simple tasks like adding new episodes as they are released, adding episode information into the site and helping to maintain the audio stream. Full site credit will be given for your work. Email contribute|at|wpr.fm if you have interest.
---
John's & Marcus Rant: What to rant about?
Join me on the WordPress Medic Podcast find it at http://wpmedic.ca where I will be discussing in depth how to help your ailing WordPress website help you through those tough times and interviews with experts from all over the World.You can find the WordPress medic Podcast at iTunes Store here, Blubrry.com here, and Stitcher Radio and any place else you find me.
Note: Looking for a few good plugin developers out there who freelance in the area of customizing existing plugins or can write addons to plugins. Requirements must have a couple projects to review, have the ability to set a price and timeline for completion and stick to both.
Contact John at 818-850-7729 or email john@wppro.ca
**WordPress Plugins Reviewed by John**
EWWW Image Optimizer 1.7.1
The Lowdown:
This plugin will optimize your image as you upload them and it will also optimize any that are already there it works very nicely. Simply drop it in activate then go into menu item under media and update all your previous images.. may take a while.. all in all a pretty nice way to optimize those images you have forgotten about or uploaded before it was a concern to your site speed.
Rating 5 Dragons
YouTube Play Icon 1.0
The Lowdown:
Well this plugin was reccomended to me by the creatore Kellon Mace who you can find on twitter at https://twitter.com/KellenMace this is a just released plugin that is simple and add a little pizzaz to your site. Whenever you have a YouTube video embedded on your site this plugin adds a play icon to the browser favicon whenever the video is playing and dropped it whenever it is not playing.  It has a couple of options to also display a pause icon and to disable it on pages, posts and other areas of the site. All in all a pretty nice little addition to your site.
Rating 4 Dragons.
WP Error Fix 1.3
The Lowdown:
now in the interest of helping out this looks to be a great plugin not only for users but for developers. This plugin can help make the task of reading your error log easy and allow you to see the errors while it promises solutions it may not have them all for you I do like the way it displays the log and some stats and amkes it easy to read the log no longer do you have to ftp in and download it to read it. I have it running on a site I have some errors on to see if it can give me some solutions will report back on until then this gets a rating of
Rating 4 Dragons
**WordPress Plugins Reviewed by Marcus**
Golden Ticket
http://wordpress.org/plugins/golden-ticket/
Requires: 3.0 or higher
Compatible up to: 3.6.1
Last Updated: 2013-11-5
Downloads: 55
Golden Ticket is a WordPress plugin which encourages user interaction on your website. When used properly, Golden Ticket will increase your page views, time on site, interaction, and conversions.
The theory is simple, you hide these tickets randomly throughout your content. After something triggers the ticket (this something is user definable, such as a timed delay), your ticket slides into view, revealing a bonus for your reader thanking them for reading your content. This is a great way to reward those visitors who actually stay and read your content. By setting a user interaction trigger to show the ticket you're almost guaranteed to target a user who is interested in reading your content.
Rating 4 out of 5
————
Original Image Handler
http://wordpress.org/plugins/original-image-handler/
Requires: 3.6 or higher
Compatible up to: 3.6.1
Last Updated: 2013-11-3
Downloads: 68
This plugin let's you upload images to the gallery. It will resize to big images and remove the original by default. It will also convert BMP files to JPEG file formats to save disk space.
You can configure the settings under "Media -> Image handler". Here you can set the default values for the resizing and converting to BMP. On the media upload page you can select if the original needs to be resized or not, this will temporarily override the default setting. This is the long description. No limit, and you can use Markdown (as well as in the following sections).
Rating: 5 out of 5
—
Local Business Microdata Widget
http://wordpress.org/plugins/local-business-microdata-widget/
Requires: 2.8.0 or higher
Compatible up to: 3.7.1
Last Updated: 2013-11-6
Downloads: 96
This is a simple widget you can use to display business contact information in a sidebar on your website. This contact information includes the Schema.org microdata markup of the LocalBusiness type. (http://schema.org/LocalBusiness)
Available Fields (all optional):
– Business Name
– Text Description
– Phone Number
– Fax Number
– Physical Street Address, City, State/Region, Postalcode and Country
– Text/HTML After Address
– Latitude and Longitude Coordinates
– Business Contact Email Address
– Business Website URL
– Business Hours (2 sets)
– Text/HTML Before
– Text/HTML After
Demo You can see this widget in action at http://mywpcms.com/local-business-microdata-widget/
Rating: 3 out of 5
—
**Rambling Last Words and Plugin Wrapup
John:  EWWW Image Optimizer – 5,  YouTube Play Icon – 4, WP Error Fix – 4
Marcus: Golden Ticket – 4, Original Image Handler – 5, Business Microdata – 3
Commercial:
Well as everyone knows hosting is a big part of how well your WordPress website runs and if you're looking for hosting either for something new or to change to a better provider I can recommend GreenGeeks Hosting. And if you enter the code "PLUGINS" you can save $30 off their 1, 2, or 3 Year EcoSite or EcoSite Canada packages. Click Here to Save Now!
123Inkjets Coupon Code PLUGIN123 gives you 10% off all replacement inkjet cartridges, plus free shipping on all orders over $50. Why buy ink at the local office supply store for $15 a pop? Buy in bulk, use this coupon and get them for as low as $4 each!
Just some reminders:
Rate us at iTunes, blubrry.com, ViaWay.com, Stitcher Radio and any place else you find us.
Also check out the WPPlugins Daily Newspaper from paper.li at http://wpnews.wpmedic.ca/
How to Contact Us:
John can be contacted at:
Marcus can be contacted at:
---
https://www.johnoverall.com/wp-content/uploads/2013/11/flex-wp.png
666
666
John
https://www.johnoverall.com/wp-content/uploads/2017/10/John-Overall-Logo-PNG-to-go-on-GREEN-Horizontal.png
John
2013-11-08 08:00:34
2013-11-08 08:00:39
Image Optimization, YouTube, WP Error Fixes, Image Handlers