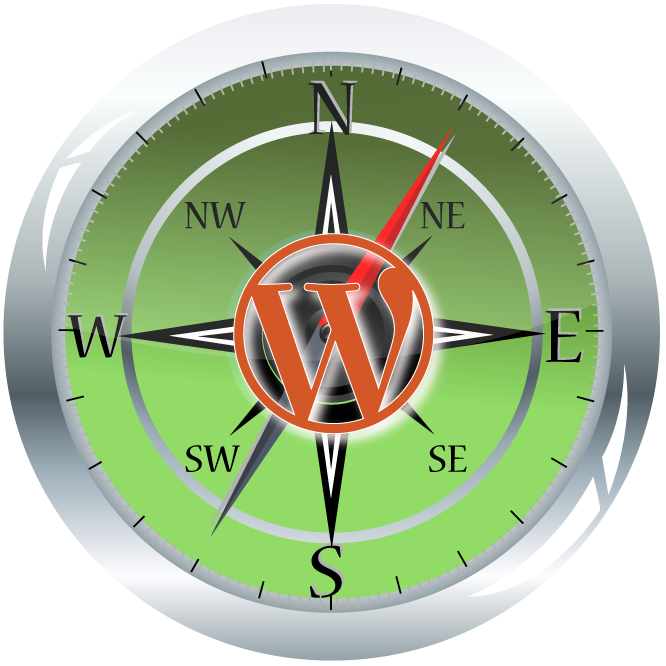 http://www.johnoverall.com/wp-content/uploads/2013/05/Episode122-WPPlugins-A-to-Z.mp3
Podcast: Play in new window | Download | Embed
Subscribe: Google Podcasts | Stitcher | RSS | More
WordPress Plugins from A to Z Episode 122
It's episode #122 and we've got plugins for LinkedIn Integration, Event Organizers, Widget Control, Speed enhancement plugins, Custom Welcome Screens and an amazing custom Shortcode plugin that may become your standard install. All coming up on WordPress Plugins A-Z.
Don't forget you can get the show notes at:
WordPress Plugins A-Z Podcast Can also be found at WPPluginsAtoZ.com
And head on over and review us at:
WordPress Plugins A-Z Podcast can be found on Stitcher Radio Click here to Download app or listen online Now.
WordPress Plugins A-Z Podcast can be found on the iTunes Store here.
>>>Self Promotion of my businesses here<<<
WordPress has become easier and easier to use over the past 5 years and as we know the easier it is to use the easier it becomes to break. Do you find that you suddenly need some quick WordPress support & need to figure out that one simple task? Correct that simple layout issue or has something broken and you have the white screen of death. Or maybe you have received notification of a hack on your site? Visit me for Emergency WordPress Support at WPPro.ca/Emergency for some quick tips or contact me and I can help you with live support via screen sharing or phone 818-850-7729.
---
Marcus is now available for phone consultations at http://marcuscouch.com/call. If you need help with WordPress, Podcasting, SEO or general Internet Marketing help, the new Clarity.fm platform is an easy way to schedule and pay for a consulting phone call.
Additionally, because of my long running relationship with Godaddy, I have a new PROMO CODE for Godaddy users out there. If you use Godaddy Code MARCUS249 you can get a .com domain name from Godaddy.com for just $2.49. While this is not something that I would normally promote in the context of the show, the deal is too good not to share with the listeners.
John's & Marcus Rant: What to rant about?
Join me on the WordPress Medic Podcast find it at http://wpmedic.ca where I will be discussing in depth how to help your ailing WordPress website help you through those tough times and interviews with experts from all over the World.You can find the WordPress medic Podcast at iTunes Store here, Blubrry.com here, and Stitcher Radio and any place else you find me.
World of WordPress News and other interesting WordPress related posts:
happy Birthday to WordPress which is 10 and to my son who is 6..
WordCamp Victoria is in planning stage once again will be happening most likely in Jan 2014 again.. Will let you know more as I have the info.
**WordPress Plugins Reviewed by John**
 Widget Context 0.8.1
The Lowdown:
Looking for another way to display widgets on a per post/page basis to be able to hide widgets. Well this one does the trick quite nicely. Now I normally use Dynamic widgets for this task but I ran into a conflict with another plugin on this website development and as Dynamic widgets was the new kid here and I needed the other plugin I opted to find a new route to solve my issue. This plugin does a great job of insuring that you only show widgets on particular pages and it is actually a bit easier to use than Dynamic widgets. When you expand a widget bock it add checkboxes to decide when and where to show it if you want something other than default show all. It was quick simple and did not conflict.
Rating 4 Dragons

Event Organiser 2.0.2
The Lowdown:
Went looking once again for an events calendar that was simple easy and hopefuly with a bonus of expandability. Well this one fit the bill a pretty simple events calendar that has short code and widgets along with the ability to expand in the future with some premium features such as bookings for venues and classes. It has a great built in venue manager and pretty good looking calendars. Using custom posts types it has pretty good listings that are easy to read a full calendar view to make finding what you have easier, categories, tags and built in Google maps. I found this pretty easy to use and setup and with the modules available I think it will grow great with my client when they are ready for the next steps.
Rating 4 Dragons

MnCombine 1.0.3
The Lowdown:
Speed Speed Speed.. well everyone is looking for better ways to improve loading times and one of the things you see regularly is to minify your java and css but there really has not been an easy way to do this at least until now. This plugin finds all your java and css and combines them into single files for consumption by browsers. After the first couple call when it was making the initial cache files it was a bit slow but speed quickly picked up on my test site.. Since this is a new plugin I would suggest give it a good test run on your dev site which matches your live site.. (You do have one right) once you're happy there then use on live site.. I have not yet had time to test on live site but will try in in a new site I am developing and will report back on it.. But in the meantime check it out a brand new plugin downloaded only 25 times as of this episode it may just be the ticket to help you speed up.
Rating 4 Dragons

**WordPress Plugins Reviewed by Marcus**
My Shortcodes
http://wordpress.org/plugins/my-shortcodes/
Requires: 3.3 or higher
Compatible up to: 3.5.1
Last Updated: 2013-5-24
Downloads: 5,568
Allows you to add custom code as a shortcode to be used within your pages or posts
Build custom shortcode elements or download and install shortcodes made by other My Shortcodes users.
Highly flexible shortcode builder environment. dedicated areas for template view, javascript input, custom PHP library, external/CDN css and javascript sources. This enables you to render the page or posts with the requires scripts and styles to be placed where it belongs. not all in the shortcode replace area.
Rating: 5 out of 5

—
LinkedIn Master
http://wordpress.org/plugins/linkedin-master/
Requires: 3.5 or higher
Compatible up to: 3.5.1
Last Updated: 2013-5-27
Downloads: 114
LinkedIn Master allows you to integrate your personal or company linkedin page into your wordpress.
You can display your personal linked-in profile, your company linkedin profile or both at the same time maximizing and expanding your connections. Integrates flawless in any widget template position so it always looks good and you can display it anywhere inside your wordpress pages and posts.
In case you want to display both profiles, personal and company linked in profiles, we added the option of displaying them horizontally or vertically. If you are looking for a way to just display just the LinkedIn share button, then we recommend you the Social Master extension.
Rating: 3 out of 5

—
Customize Welcome Panel
http://wordpress.org/plugins/customize-welcome-panel/
Requires: 3.5 or higher
Compatible up to: 3.6
Last Updated: 2013-5-28
Downloads: 20
This plugin allows you to change the entire welcome panel on the dashboard using WordPress WYSIWYG editor TinyMCE. Add images, videos and links or a welcome note.
This is ideal for setting up your own "Getting Started" or "Welcome to the site" video. Things like this really set you apart from other developers from a visual and aesthetic standpoint.
Rating: 4 out of 5

—
Just some reminders:
Rate us at iTunes, blubrry.com, ViaWay.com, Stitcher Radio and any place else you find us.
What's coming in future podcasts:
Special guests with their own plugin picks.
How to Contact Us:
John can be contacted at:
Marcus can be contacted at:
---
https://www.johnoverall.com/wp-content/uploads/2013/05/wordpress-compass1.png
666
666
John
https://www.johnoverall.com/wp-content/uploads/2017/10/John-Overall-Logo-PNG-to-go-on-GREEN-Horizontal.png
John
2013-05-31 04:11:47
2013-05-30 18:12:47
LinkedIn Integration, Event Organizers, Widget Control, Speed enhancement plugins, Custom Welcome Screens