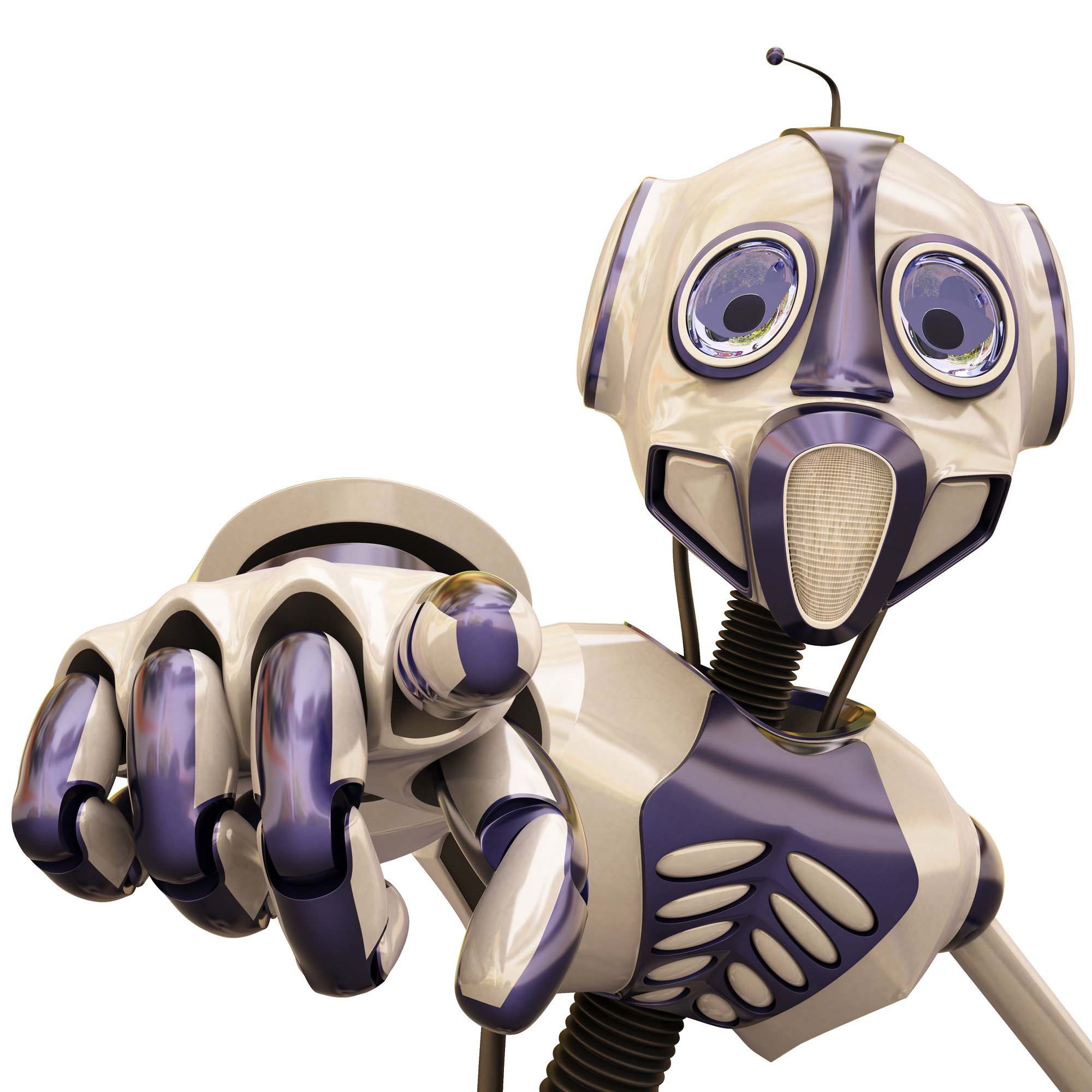 http://www.johnoverall.com/wp-content/uploads/2013/05/Episode118-WPPlugins-A-to-Z.mp3
Podcast: Play in new window | Download | Embed
Subscribe: Google Podcasts | RSS | More
WordPress Plugins from A to Z Episode 118
 It's episode #118 and we've got plugins for Mass Importing Users, Google Plus Commenting, Notification Bars, Calendars, Newsletters, and Security. All Coming up next on WordPress Plugins A-Z!
 Don't forget you can get the show notes at:
WordPress Plugins A-Z Podcast Can also be found at WPPluginsAtoZ.com
 And head on over and review us at:
WordPress Plugins A-Z Podcast can be found on Stitcher Radio Click here to Download app or listen online Now.
WordPress Plugins A-Z Podcast can be found on the iTunes Store here.
>>>Self Promotion of my businesses here<<<
WordPress has become easier and easier to use over the past 5 years and as we know the easier it is to use the easier it becomes to break. Do you find that you suddenly need some quick WordPress support & need to figure out that one simple task? Correct that simple layout issue or has something broken and you have the white screen of death. Or maybe you have received notification of a hack on your site? Visit me for Emergency WordPress Support at WPPro.ca/Emergency for some quick tips or contact me and I can help you with live support via screen sharing or phone 818-850-7729.
---
Marcus is now available for phone consultations at http://marcuscouch.com/call. If you need help with WordPress, Podcasting, SEO or general Internet Marketing help, the new Clarity.fm platform is an easy way to schedule and pay for a consulting phone call.
Additionally, because of my long running relationship with Godaddy, I have a new PROMO CODE for Godaddy users out there. If you use Godaddy Code MARCUS249 you can get a .com domain name from Godaddy.com for just $2.49. While this is not something that I would normally promote in the context of the show, the deal is too good not to share with the listeners.
John's & Marcus Rant: What to rant about?
Join me on the WordPress Medic Podcast find it at http://wpmedic.ca where I will be discussing in depth how to help your ailing WordPress website help you through those tough times and interviews with experts from all over the World.You can find the WordPress medic Podcast at iTunes Store here, Blubrry.com here, and Stitcher Radio and any place else you find me.
Interesting Sites Running WordPress:
MSNBC TV – http://tv.msnbc.com/
Being billed as "The Digital Place for Politics," the central site is the place to get all the latest news from MSNBC news shows. Besides following a particular show's news, you can follow "Issues" like Politics, Health, or Education across all their shows, or access "Voices" which groups all their opinion articles in one place. The site also integrates social media components into the WordPress site, like the MSNBC Facebook page and a Twitter stream consisting of Tweets from all the MSNBC show Twitter accounts.
 Urban Decay Blog – http://blog.urbandecay.com/
Urban Decay is a major beauty brand and they use WordPress to power their official blog.
Listener Feedback / Audio Clips
Jesus in Panama has a question about SpeakPipe alternatives.
-There is a speakpipe APP which allows your site viewers to leave a message if on a mobile device. I tried it with the WordPress Plugins A-Z site through the iphone app and it worked fine.
-You may also try the old standard of using Skype and having people call your voice mail.
World of WordPress News and other interesting WordPress related posts:
Update WP Super Cache and W3TC Immediately – Remote Code Execution Vulnerability Disclosed — major flaw update ASAP
http://blog.sucuri.net/2013/04/update-wp-super-cache-and-w3tc-immediately-remote-code-execution-vulnerability-disclosed.html
is out so working copy not too far in the future I think..
**WordPress Plugins Reviewed by John**
 WP Calendar 1.5.3
Version: 1.5.3

Author: Fabian von Allmen

Last Updated: 103 days ago

Requires WordPress Version: 3.5 or higher

Compatible up to: 3.5.1

Downloaded: 78,375 times
The lowdown
This is a nice simple events plugin that uses custom posts-types and works pretty nice. I needed it to display an upcoming list of holidays for the next year that was easy to change.. This plugin does the trick and produces a pretty nice simple calendar.
Rating 3 Dragons
Wysija Newsletters 2.4.3
Version: 2.4.3

Author: Wysija

Last Updated: 16 days ago

Requires WordPress Version: 3.3 or higher

Compatible up to: 3.5.1

Downloaded: 385,960 times
The Lowdown:
If you would like to run your newsletter your self this is a pretty nice plugin for doing that. It produces a nice newsletter and allows you to create a list that will get auto notices when you make a new post. It has autoresponders and more.. There is also a premium version that will allow you to send to lists of over 2k.. A caveat here for managing your own list.. you may be limited by your hosting provider on how many emails you can send out also you may find when managing a list yourself that you have a higher rate of emails going to peoples spam folders, this is due to all the newer spam filtering on the web, using a service like Benchmark email helps reduce the problem dramatically. I run my own servers and I was still having issues and finally surrenders and started using benchmark due to the ease of getting my stuff out.
 Rating 4 Dragons
Apocalypse Meow 1.4.0
Version: 1.4.0

Author: Josh Stoik

Last Updated: 45 days ago

Requires WordPress Version: 3.4 or higher

Compatible up to: 3.5.1

Downloaded: 2,073 times
The Lowdown:
This is another plugin from the rampaging bots from a couple of weeks ago.. This is a nice plugin to add a new layer of security to your wordpress website to help keep the bad guys at bay. What this plugin does is hide the login page after x-number of attempts to login.. The it also enforces good strong password when people sign up. It is nice and simple seems to work well and even give you stats junkies out there something to look at. It also has a list of those blocked so you can unblock them with ease.. make sure to set you own IP as whitelisted.. There are a couple of bonus security items.. You can block script executions easily with a check box and if you never use the theme/plugin editor you can also turn that off.
 Rating 4 Dragons
**WordPress Plugins Reviewed by Marcus**
Google+ Comments Widget
http://wordpress.org/extend/plugins/google-comments-widget/
 Requires: 3 or higher
Compatible up to: 3.2.1
Last Updated: 2013-4-25
Downloads: 45
 "Google+ Comments Widget" is a fully customisable google+ comments plugin for wordpress.
On installing, it will replace the default wordpress commenting system with Google+ comments. You can configure the plugin to set the width or to show comments only if the viewer chooses to. It also makes Google+ Comments responsive-ready.
Advantages –
Configurable comment width.

Responsive-ready with dynamic width option. The normal Google+ Comment widget maintains a fixed width on loading even in smaller screens leading to overflow. The dynamic width option fixes that.

Option to retain and show older comments.

Choose whether to display all comments by default or with a "Show Comments" link.
 Read more about Google Plus Comments at http://googleblog.blogspot.com/2013/04/bringing-google-comments-to-blogger.html
 Rating: 3 out of 5
——————–
User Importer Lite
http://wordpress.org/extend/plugins/user-importer-lite/
 Requires: 3.4 or higher
Compatible up to: 3.5.1
Last Updated: 2013-4-24
Downloads: 45
 User Importer Lite Plugin that helps you to import the Users and their details from a CSV file with few clicks.
Admin can import the data's from any csv file.

Import unlimited user data's with few clicks.

Help details button will help to get the user role id.
 Your CSV must have columns for "uil_user_name", "uil_email_id", "uil_role". These are mandatory field in default. Otherwise UIL Importer won't consider your CSV when you try to import.
 Rating: 4 out of 5
——
Sticky Notification Bar
http://wordpress.org/extend/plugins/sticky-notification-bar/
 Requires: 3.0 or higher
Compatible up to: 3.5.1
Last Updated: 2013-4-24
Downloads: 77
 Sticky Notification Bar is a cool concept of showing a cool bar on top when the user scrolls down your page so that he come back to stop or use the navigation or show a constant message that you want to convey to your users.
Adds a cool sticky bar to your web page which only shows when the user scrolls.

You can control when it should show up like after how many pixels of scroll it should show up.

Show social share icons on the bar you can disable them from the backend.

Easily manageable back-end.

you can use a navigation menu if you want to show a Navigation

Allows you to add/upload your own logo if you want to show your logo on the bar.

You can enable disable the Sticky notification bar for a post/page.

You can add a cool scroll to top arrow which smoothly brings the user to the top of the web page.

you can add the bar at the bottom or at the top.
 Demo: http://www.wpfruits.com/downloads/wp-plugins/sticky-notification-bar-for-wordpress/
 Rating: 4 out of 5 (Needs Widgets)
Just some reminders:
Rate us at iTunes, blubrry.com, ViaWay.com, Stitcher Radio and any place else you find us.
What's coming in future podcasts:
Special guests with their own plugin picks.
How to Contact Us:
John can be contacted at:
Marcus can be contacted at:
---
https://www.johnoverall.com/wp-content/uploads/2013/05/Depositphotos_2232932_l.jpg
2000
2000
John
https://www.johnoverall.com/wp-content/uploads/2017/10/John-Overall-Logo-PNG-to-go-on-GREEN-Horizontal.png
John
2013-05-07 06:33:34
2013-05-07 06:33:34
Mass Importing Users, Google Plus Commenting, Notification Bars, Calendars, Newsletters, and Security