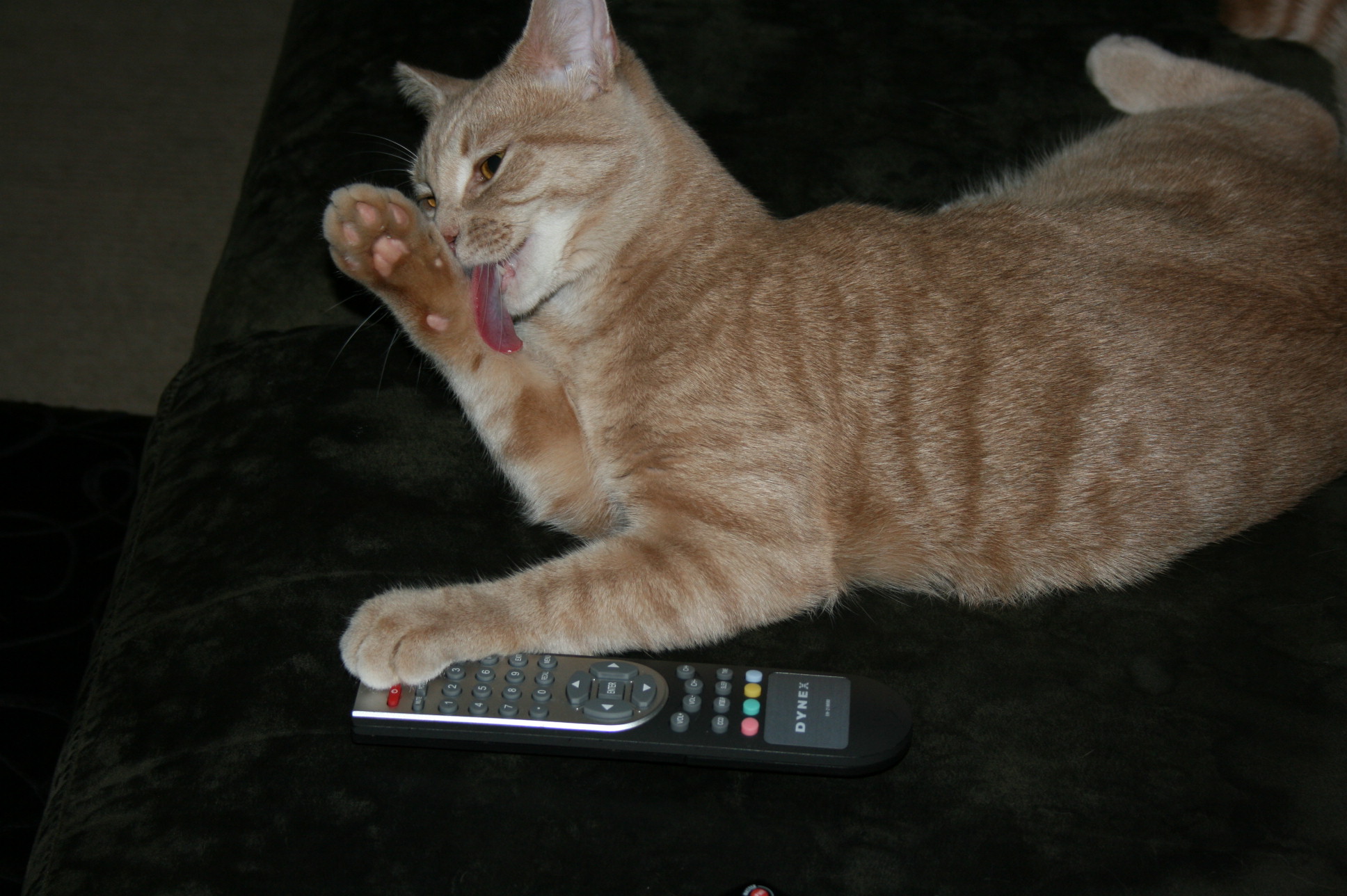 http://www.johnoverall.com/wp-content/uploads/2012/02/Episode59-WPPlugins-A-to-Z.mp3
Podcast: Play in new window | Download | Embed
Subscribe: Google Podcasts | RSS | More
---
Plugins covered this episode:
Plugin Memorandum, Commission Junction Link Shortcode, Darkroom Facebook Photo Gallery, 404 Redirected 1.2, QR Code Generator Widget, Image Store 3.0.1

John's & Marcus Rant: What to rant about?
Correction from last show, seems I misspoke on the P3 plugin when I said it had a setup issue, I must have been thinking of another plugin. I still stand by the 3 rating due to length of time running and when I went back to double check my work it actually crashed my site.  It does still give nice stats when it finally quits running.
Wow just realized that there are now over 18k+ plugins and when I started this show there was only just over 10k so I thought I would start something just for fun and include at least on plugin from the new batch at the WordPress Codex

Shout Outs:
Thanks Thomas for the great review on iTunes US and in all fairness yes the audio used to suffer greatly. My apologies about that and if you have been listening since the beginning I thank you if you joined late everything before episode about 30 I think the audio is hit and miss.
List of interesting sites that run on WordPress:
World of WordPress News and other interesting WordPress related posts:
WordPress attacks try to infect users with dangerous rootkit this sort of thing just add to my personal theory that the larger the target the more malware written for it. This stem from my many arguments with Apple Mac owners that they are more secure than PCs.
Hundreds of WordPress sites compromised impacts 3.2.1 so upgrade many hit by drive by downloading
Virus-slingers abuse WordPress vulns, dose punters with exploit Blogs also infected with information-harvesting Trojan
How To Say Thank You For Your Favorite WordPress Plugins (and Why You Should)
WordPress Security Threats – Jan/2012
How to Create Your Own Super Simple WordPress Plugins
—–Johns Plugins——-
404 Redirected 1.2
Version: 1.2
Author: Weberz Hosting
Last Updated: 62 days ago
Requires WordPress Version: 3.1 or higher
Compatible up to: 3.2.1
Downloaded: 5,932 times

What they say:
404 Redirected allows WordPress admins to have control over their dead links and redirects from inside the admin panel. 404 Redirected records all URLs that users have visited and allows the admin to easily create 301 and 302 redirects to valid pages on their site. Redirects can also be created based on the best possible match for the URL the visitor was most likely trying to reach.
Features:
Get list of 404 URLs as they happen inside the admin panel
Easily redirect 404 URLs to existing pages or choose to ignore the 404 error
Provides the ability to automatically create redirects based on the URL the visitor was most likely trying to visit
Provide visitors with a list of suggested pages on the 404 page when a automatic redirect can not be made
Ability to suggest tag and category pages
What I have to say about it:
Recently updated of course the fly-out menus still driving me nuts and had to do a search though several to fin the setting for this plugin located under the setting tab.
It is pretty simple but time consuming for many reasons. While it does have a pretty good automated redirect it misses many and you have to pop in and manually redirect many link but it will probably be worth it in the long run. Also discovered something else that is removes any redirects not used.
Rating 3 Dragons

Image Store 3.0.1
Version: 3.0.1
Author: Hafid R. Trujillo Huizar
Last Updated: 23 hours ago
Requires WordPress Version: 3.0.0 or higher
Compatible up to: 3.3.1
Downloaded: 17,168 times
What they say:
This plugin was created because there was a need in the WorPress community to have an images store that did not required the installation of multiple plugins. Enjoy!! and please support the plugin. :@)
The plugin fully integrated with the WordPress database it only creates a post_expire column on the posts table. so you will not find extra tables on your database(Cool!.. at least for me I hate extra tables).
What I Say:
Ok I had this great idea well one of many, if only I could clone myself I think I would own the world. Anyway the idea was to start sharing my work on the creation of differing headers and start to give them away. So I went looking for an easy way to accomplish this task.
This plugin offers so much promise but only delivers part of the promise about ¾ I would guess. The setup involves creating galleries and albums for your images then adding your images that is the easy part and the promise of ease. It can be run either as a store where folks pay to download or as a catalogue where they can see the images and favorite them. The problems I ran into was getting the images to display proper in the lightbox and figguring out how to download the images or offer them for download.
What I did see what this is great if you are not offering digital downloads but a wasy for folks to buy prints. It has the ability to create packages of difering types but I was looking for a way to manage my digital downloads, maybe after this matures it will work fine. I have left notes in thier form but have not seen answers yet.
Rating 3 Dragons

From The Newest Area
QR Code Generator Widget 1
Version: 1
Author: Pawel Zareba
Last Updated: 7 days ago
Requires WordPress Version: 2.0.2 or higher
Compatible up to: 3.3.1
Downloaded: 85 times
What They Say:
Very Simple QR Code Generator that allows you to place a QR Code widget on your sidebar.
You can set custom QR code image size as well as create QR code for specific urls or content.
Tool is based on Google Chart Tools.
What I Say:
Just a fun little plugin to make creating a QR code simple.
Rating 4 Dragons

—— Marcus Plugins ——–

Plugin Memorandum
http://wordpress.org/extend/plugins/plugin-memorandum/
Description: Plugin Memorandum makes you can write memo or notes for each plugin in the Plugins page.
Marcus' Take:
Great feature that lets you make notes as to what plugin functionality is and provides you an ongoing record as to problems, setting notes, etc.
Rating: 4 out of 5


—
Commission Junction Link Shortcode
http://wordpress.org/extend/plugins/commission-junction-link-shortcode/
Description: This plugin allows you to customize and insert text links from the Commission Junction affiliate program into a post or page using a simple shortcode. This prevents the WordPress WYSIWYG editor from messing up the links and simplifies your HTML code. Inserting the shortcode [cj] with the parameters below will output the proper link HTML code in your published post or page.
Marcus' Take: If you've ever put links in your WP installation for the sake of generating affiliate sales, this little plugin comes in handy. It will allow you to embed the links within a [cj] shortcode. Often wordpress has difficulty disseminating the link structure out of CJ, thus this plugin was born to solve a common problem within CJ.com links.
Rating 3 out of 5


—
Darkroom Facebook Photo Gallery
http://wordpress.org/extend/plugins/darkroom-facebook-photo-gallery/
Description: Why uploading your photos to both facebook and WordPress? With this plugin you can keep them where your friends are already liking them, and displaying them in your website with the best interface neither facebook or WordPress offer. Facebook Darkroom Photo Gallery is a fully animated jQuery photo gallery, inially styled as a darkroom photo drying line, with clothe pins and gravity-hung photos. Each photo features title, SEO keywords and description, as well as album titles and cool effects! Upload them from your mobile to Facbook as usual, and they will show in your WordPress (automated update using cron script).
See features below for a description of the level of customization that enables you to change this "Darkroom" concept/style into your own. This plugin is based on the Fotobook plugin by Aaron Harp and Chris Wright, and was possible thanks to the jQuery tutorial by Manoela Ilic.

Darkroom Features:
Option to hang the photos from different corners
Option to rotate the photos a fixed amount or using its gravity
Option to add random rotation to the photos
Option to change the color of overlay, hanging the photos from different corners, using your own clips, pins, or other image and adjust the point of grip, as well as the center of rotation/hanging-point of the photos, using their own gravity or a fixed rotation, and more.
Future features
*Better Internet Explorer compatibility (current version works better in modern browsers, e.g. Chrome, Firefox, Safari)

Options for sale
Fullscreen option (takes over the browser's window making the effect cooler and animations smoother.
In-dashboard css, background, and pin photo editors so you can make your own theme with hanging photos!
Fotobook Features (from Fotobook Plugin)
Interfaces with Facebook's API
Displays photo albums on a WordPress page
Import photos from mulitple Facebook accounts
Sidebar widgets for displaying random or recent photos & albums
Creates an album of photos that the user's tagged in
Insert individual photos into posts/pages
Easy-to-use Ajax album management panel
Frontend validates as XHTML 1.0 Strict

Marcus' Take: This is a pretty brainless way to get your images from Facebook into your wordpress blog. We're all about lazy plugins, and this is a pretty cool one that you should absolutely check into if you are an avid Facebook photo poster.
Rating: 5 out of 5

Some Terms here for plugins: Nothing special this week..
QR Codes — those boxes with allot of squiggly lines that when scanned with your smart device lead you to strange places.
In closing here is what is coming in future podcasts:
scroll plugins or banner tickers
Ad banners plugins
More Lazy Plugins
How to Contact Us:
John can be contacted at:
on my website @ http://www.johnoverall.com/  or you can follow me on Twitter @Ahkonsu or even like me on Facebook at  http://www.facebook.com/JohnOverallcom
email: dragon@wppluginsatoz.com
Marcus can be contacted at:
Marcus Couch can be contacted at his website at marcuscouch.com  on twitter   @marcuscouch and on facebook at facebook.com/marcuscouch
email: marcus@wppluginsatoz.com
Some of the music provided tonight is from Mevio's Music Alley. Check it out at 'music.mevio.com http://music.mevio.com
---
https://www.johnoverall.com/wp-content/uploads/2012/02/IMG_1633-2.jpg
1288
1936
John
https://www.johnoverall.com/wp-content/uploads/2017/10/John-Overall-Logo-PNG-to-go-on-GREEN-Horizontal.png
John
2012-02-09 08:05:43
2012-02-09 08:05:43
Plugin Memorandum, Image Store, Darkroom Facebook Photo Galler and more on WordPress Plugins from A to Z Episode 59