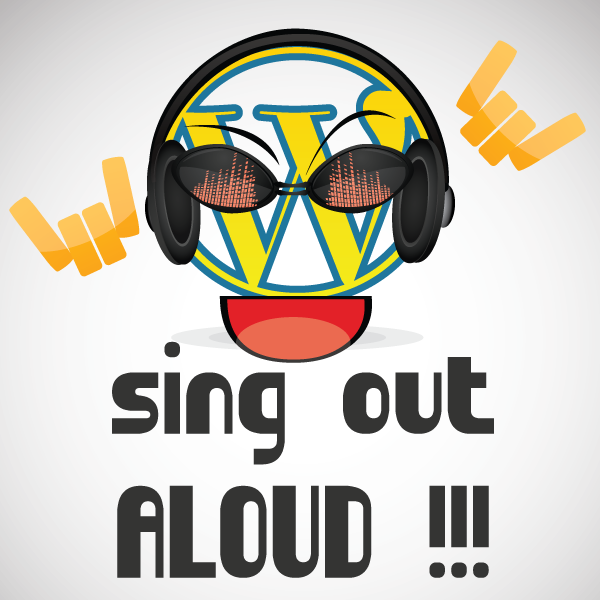 http://www.johnoverall.com/wp-content/uploads/2013/08/Episode134-WPPlugins-A-to-Z.mp3
Podcast: Play in new window | Download | Embed
Subscribe: Google Podcasts | Stitcher | RSS | More
WordPress Plugins from A to Z Episode 134
It's episode #134 and we've got plugins for Sidebar Management, Genesis 404s, Server Info Snapshots, Unique Sliders and a great new inline mp3 player. All coming up next on WordPress Plugins A-Z.
Don't forget you can get the show notes at:
WordPress Plugins A-Z Podcast Can also be found at WPPluginsAtoZ.com
And head on over and review us at:
WordPress Plugins A-Z Podcast can be found on Stitcher Radio Click here to Download app or listen online Now.
WordPress Plugins A-Z Podcast can be found on the iTunes Store here.
>>>Self Promotion of my businesses here<<<
WordPress has become easier and easier to use over the past 5 years and as we know the easier it is to use the easier it becomes to break. Do you find that you suddenly need some quick WordPress support & need to figure out that one simple task? Correct that simple layout issue or has something broken and you have the white screen of death. Or maybe you have received notification of a hack on your site? Visit me for Emergency WordPress Support at WPPro.ca/Emergency for some quick tips or contact me and I can help you with live support via screen sharing or phone 818-850-7729.
---
Marcus is now available for phone consultations at http://marcuscouch.com/call. If you need help with WordPress, Podcasting, SEO or general Internet Marketing help, the new Clarity.fm platform is an easy way to schedule and pay for a consulting phone call.
John's & Marcus Rant:
Run the WP Medic Podcast commercial here
Join me on the WordPress Medic Podcast find it at http://wpmedic.ca where I will be discussing in depth how to help your ailing WordPress website help you through those tough times and interviews with experts from all over the World.You can find the WordPress medic Podcast at iTunes Store here, Blubrry.com here, and Stitcher Radio and any place else you find me.
Note: Looking for a few good plugin developers out there who freelance in the area of customizing existing plugins or can write addons to plugins. Requirements must have a couple projects to review, have the ability to set a price and timeline for completion and stick to both. Contact John at 818-850-7729 or email john@wppro.ca
World of WordPress News and other interesting WordPress related posts:
Content "Block" WordPress Plugin (http://wordpress.org/plugins/wp-content-blocks/) is something experimental that is being worked on by the wordpressdotorg folks. Though it's in the early stages, it's something that I am going to be very active on an invite you to do the same. While I'm not exactly sure of what this plugin will do or what .ORG's plans for it are.
Marcus is launching something new that is a collaboration between a bunch of different shows that focus on WordPress. We have a new streaming audio channel titled "WordPress Radio" at http://wpr.fm. The stream is live and actively playing shows right now! The site is just a splash page for now, but we will be developing more and more content for it as the weeks move forward. Already in the stream rotation is WP Plugins A-Z, WP Medic, Your Website Engineer with Dustin Hartzler, WP WaterCooler, The WP Chick, The Matt Report, DradCast, Weekly Web Tools, WP Bacon and even more on the way. We have live capability with this stream with future plans to stream live meetups and Wordcamp presentations from around the globe. Just Remember WPR.FM.
**WordPress Plugins Reviewed by John**
Custom sidebars 1.2
The Lowdown:
This plugin was tried in an attempt to allow for setting unique sidebars on a per post basis. As well as using your main sidebars widget areas you can add as many as you like and then apply them on a per page post basis. You can set it up to be able to replace any or all of your existing sidebars with unique content. This has some great potential..
Rating 4 Dragons

Genesis 404 Page 1.2
The Lowdown:
So if you're a Genesis fan like me and want to have a better looking 404 page then this plugin make creating that an easy task without having to resort to creating a new template. Just install activate and create just like you were creating a post.
Rating 3 Dragons

WP Menu Cart 2.1.5
The Lowdown:
This plugin also comes in a pro version and is worth the extra bucks. What this plugin does is if you have an ecommerce store be it WooCommerce, WP-Ecommerce, EDD, Eshop or Jigoshop. You can install this and it then add a new link to you main menu to the far right that allows people to see their shopping basket and if you get the pro version you get to add an instant drop down so they can see what they have and you get more controls over it apperance. The free version is fully functional except for the drop down to see if it will work for you.
Rating 4 dragons

**WordPress Plugins Reviewed by Marcus**
System Snapshot Report
http://wordpress.org/plugins/system-snapshot-report/
Requires: 3.3 or higher
Compatible up to: 3.6
Last Updated: 2013-8-19
Downloads: 5
Author: Andrew Norcross
Utility plugin for getting system and WP specific data for support or troubleshooting. Provide a snapshot of data for someone providing assistance to better determine possible issues. Any time you are seeking help with tech support, a utility like this is always a good thing to have so you can get down to fixing the problem properly. This plugin helps to display system, server and browser configurations.
Rating: 4 out of 5

——
Folder Slider
http://wordpress.org/plugins/folder-slider/
Requires: 3.5 or higher
Compatible up to: 3.6
Last Updated: 2013-8-19
Downloads: 19
Author: Vjalby
This plugin generates picture sliders from a folder using a shortcode. [folderslider folder="wp-content/upload/MyPictures"]. I've always loved sliders, but it was hard to get them to work without a lot of post setup or designating a bunch of featured images. This is a lazy plugin that allows you to instead point to an online folder, which serves up the images. I liked this because I was able to update the entire slideset via FTP and the slider was instantly new again.
Rating: 5 out of 5

————
Harmonia
http://wordpress.org/plugins/harmonia/
Requires: 3.0 or higher
Compatible up to: 3.6
Last Updated: 2013-8-19
Downloads: 15
Author: Ned Zimmerman
Harmonia turns any link to an MP3 or M4A file into a minimalist inline audio player. This will completely speed up the development of a client site for me. Instead of having to download all the old mp3 files or enter them into a shortcode, I can now install this and be finished. Lazy plugin that works great with zero interaction. I tried it on dropbox hosted mp3 public links and it worked great too. Even link redirects from Pretty Link were functioning!
Rating: 5 out of 5
**Rambling Last Words and Plugin Wrapup
John:  Custom sidebars – 4,  Genesis 404 Page – 3, WP Menu Cart – 4
Marcus: System Snapshot Report – 4/5, Folder Slider – 5/5, Harmonia 5/5
Commercial:
Well as everyone knows hosting is a big part of how well your WordPress website runs and if you're looking for hosting either for something new or to change to a better provider I can recommend GreenGeeks Hosting. And if you enter the code "PLUGINS" you can save $30 off their 1, 2, or 3 Year EcoSite or EcoSite Canada packages. Click Here to Save Now!
Save on Inkjet Replacement cartridges with 123Inkjets Coupon Code PLUGIN123 to get a 10% discount and free shipping on all orders over $50. Save as much as 70% off retail store ink costs.
Just some reminders:
Rate us at iTunes, blubrry.com, ViaWay.com, Stitcher Radio and any place else you find us.
What's coming in future podcasts:
Special guests with their own plugin picks.
How to Contact Us:
John can be contacted at:
Marcus can be contacted at:
---
https://www.johnoverall.com/wp-content/uploads/2013/08/wordpress-sing-it.png
600
600
John
https://www.johnoverall.com/wp-content/uploads/2017/10/John-Overall-Logo-PNG-to-go-on-GREEN-Horizontal.png
John
2013-08-24 05:26:28
2013-08-23 22:06:59
Sidebar Management, Genesis 404s, Server Info Snapshots, Unique Sliders and a Great New Inline mp3 Player