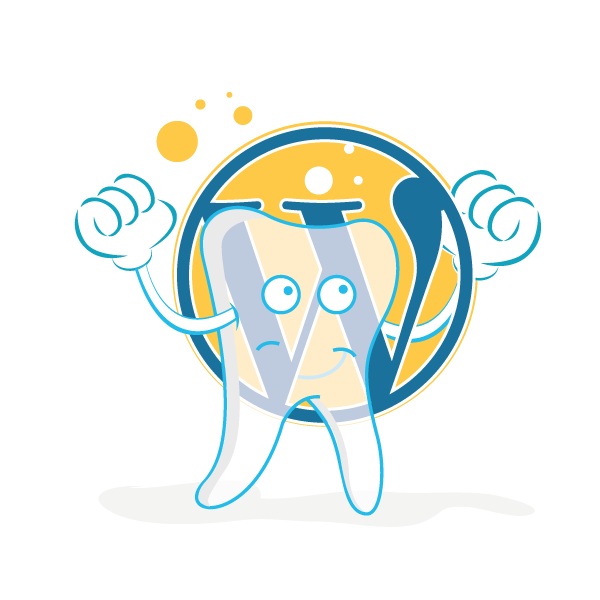 http://www.johnoverall.com/wp-content/uploads/2013/03/Episode111-WPPlugins-A-to-Z.mp3
Podcast: Play in new window | Download | Embed
Subscribe: Google Podcasts | Stitcher | RSS | More
WordPress Plugins from A to Z Episode 111
It's episode #111 WordPress Plugins A to Z and we've got plugins for site cleanup, joke of the day, better html tables, bulk deletion, SEO migration and a great new plugin to change content based on what season it is. All this and more coming up on WordPress Plugins A-Z.
This show supported by — CMS Commander — If you need a way to manage multiple installs of WordPress across multiple servers this is the plugin/Manager for you. Allows you to manage multiple sites with one click updates for everything as well as a centralized point for content production check it out at http://wppluginsatoz.com/cmscommand ?
MARCUS: I just used CMS commander to save myself a ton of time when dealing with a new client site. Let's just say you have one really good site with the ultimate setup of plugins, or a personal list of favorites. Copying these plugins from one site to another is as easy as selecting the plugins you want to copy and choosing the destination WordPress install. One more click and you're done. CMS Commander takes care of all the rest.
Don't forget you can get the show notes at:
WordPress Plugins A-Z Podcast Can also be found at WPPluginsAtoZ.com
And head on over and review us at:
WordPress Plugins A-Z Podcast can be found on Stitcher Radio Click here to Download app or listen online Now.
WordPress Plugins A-Z Podcast can be found on the iTunes Store here.
>>>Self Promotion of my businesses here<<<
WordPress has become easier and easier to use over the past 5 years and as we know the easier it is to use the easier it becomes to break. Do you find that you suddenly need some quick WordPress support & need to figure out that one simple task? Correct that simple layout issue or has something broken and you have the white screen of death. Or maybe you have received notification of a hack on your site? Visit me for Emergency WordPress Support at WPPro.ca/Emergency for some quick tips or contact me and I can help you with live support via screen sharing or phone 818-850-7729.
---
Marcus is now available for phone consultations at http://marcuscouch.com/call. If you need help with WordPress, Podcasting, SEO or general Internet Marketing help, the new Clarity.fm platform is an easy way to schedule and pay for a consulting phone call.
John's & Marcus Rant: What to rant about?
Run the WP Medic Podcast commercial here
Join me on the WordPress Medic Podcast find it at http://wpmedic.ca where I will be discussing in depth how to help your ailing WordPress website help you through those tough times and interviews with experts from all over the World.You can find the WordPress medic Podcast at iTunes Store here, Blubrry.com here, and Stitcher Radio and any place else you find me.
Listener Feedback / Audio Clips

Question no audio
John & Marcus,
I love your podcast!  I've learned so much from listening to you guys.  In one of your recent podcasts you mentioned a plugin for converting a site from Joomla to WordPress.  I'm about to begin a project like that for OldsJetfire.com.  It is a small community site for the first turbocharged, alcohol injected car in the U.S.  Oldsmobile only made them in 1963 and 1964.  My question is: Do you know of a good plugin for a forum?  Also, do you have any tips on how to convert the old forum threads in Joomla to a new forum in WordPress?
Thanks – and keep up the great podcast.
Rick
From the US store
Best Yet *****
Being Completely new to WordPress this podcast is excellent. These guys do a great job of getting to the point and giving useful feedback. the doesn't follow the model of so many, with a couple of buddies just rambling about mostly nothing and adding crude humor. I would be completely comfortable recommending this show to "anyone" I know. I hope they keep up the good work. i am very thankful for their show. Be sure to give them a review and rating if you agree. We seem to spend more time writing complaints than giving compliments.
All-in 2013
very Nice and useful ***
First its obviously a vehicle to advertise their services… They plug themselves a bit much.. but the information they provide makes it worth it in the end. I listen on my ipad and often wish it was a video podcast because I want to see the plugins they review in action.. So thats dissapointing. but overall, if you're a WordPress user/developer, you should subscribe..
Digibard
From our Canadian listeners
Excellent podcast – not to be missed *****
One of the best podcasts, I know of. Very focused on wordpress plugins, but that is a good thing – there are too many to try to keep track of yourself.. Keep up the good work guys.
whitetoque
Go-To_guys for wordpress Plugins *****
John & Marcus do a great job of showcasing useful plugins and more importantly staying away from the duds. keep up the great work.
Robin Heppel, Funeral Futurist
Shoutouts to:
World of WordPress News and other interesting WordPress related posts:
WordPress 3.6 is coming.. Scheduled for release in April shall we start a pool now..
new features expected to be Post Formats UI
Improvement to auto save and Post locking
New Theme 2013 designed for personal blogging sites
editorial workflow useful for multi blogger sites
new menus
**WordPress Plugins Reviewed by John**
WP Clean Up 1.2.1

Version: 1.2.1
Author: BoLiQuan
Last Updated: 56 days ago
Requires WordPress Version: 2.7 or higher
Compatible up to: 3.5.1
Downloaded: 5,588 times
The Lowdown:
I needed to clean up an older site and was actually looking to nuke it without wiping out major settings.
This one turned out to be a simple cleaner that does a nice job of cleaning up things like revisions, drafts, the large collection of spam comments one site I used it on have over 20k stored.. that's allot of space.. It also offers you the opportunity to optimize your database. all in all pretty good.
Rating 4 Dragons

Joke of the Day Advanced 1.2
Version: 1.2
Author: Andy Corman
Last Updated: 71 days ago
Requires WordPress Version: 2.0.2 or higher
Compatible up to: 3.4.2
Downloaded: 1,207 times
Ok this one is just for fun and pretty much a complete waste of time but it is fun.. It simply adds a sidebar widget with a joke of the day from the Internet joke database. You can change from clean to dirty dependent on your desires..
Rating 3 Dragons

Bulk Delete 2.2.2
Version: 2.2.2
Author: Sudar
Last Updated: 77 days ago
Requires WordPress Version: 2.0 or higher
Compatible up to: 3.5.1
Downloaded: 108,429 times
The Lowdown:
Well as I started looking for a complete nuke it solution I believe I found it here. With this plugin you can remove in stages or nuke the whole site of content.. This is useful if you have created a site with demo content and simply want it gone to start adding the real stuff. This is simple in is function you can remove everything in one shot by choosing categories or tags.. Or you can remove item by item. You can toss it into the trash if you are unsure or simply toss it all out. All in all a great little plugin to clean up the mess.
Rating 4 Dragons.

**WordPress Plugins Reviewed by Marcus**
SEO Data Transporter
http://wordpress.org/extend/plugins/seo-data-transporter/
Requires: 3.0 or higher
Compatible up to: 3.2.1
Last Updated: 2012-10-27
Downloads: 37,004
This plugin allows you to transfer your inputs SEO data from one theme/plugin to another. We all know how difficult it can be to switch themes or dump plugins. The fact that themes and plugins store their inputs SEO data differently makes it even harder. This plugin remedies that.
Just choose what platform you're moving away from, and what platform you want to move to. Click "analyze" to see what records and elements are compatible, and click "convert" to make the conversion.
Supported Themes
Builder
Catalyst
Frugal
Genesis
Headway
Hybrid
Thesis (1.x & 2.x)
WooFramework
Supported Plugins

Add Meta Tags
All in One SEO
Greg's High Performance SEO
Headspace2
Meta SEO Pack
Platinum SEO
SEO Ultimate
WordPress SEO

Rating: 4 out of 5


—

Footable
http://wordpress.org/extend/plugins/footable/
Requires: 3.5 or higher
Compatible up to: 3.5.1
Last Updated: 2013-3-4
Downloads: 261
Have you ever wanted to show a lot of data in a table, but hate how badly it scales on smaller mobile devices? Footable solves this problem by hiding certain columns on smaller devices, but still allowing the user to expand each row to see the columns that were hidden.
This simple WordPress plugin allows you to easily include and configure the Footable jquery script into your site.Check out the homepage to learn more about Footable and see some demos.
Rating: 5 out of 5

—
WordPress Seasons
http://wordpress.org/extend/plugins/axedit-seasons/
Requires: 3.0.1 or higher
Compatible up to: 3.5.1
Last Updated: 2013-3-7
Downloads: 12
If you ever wished to automatically modify portions of text depending on the season, this very simple plugin will do the job for you. Just go to 'Settings' and click on 'Seasons' menu, and define the specific text you want to show for each season. Finally, insert the [season] shortcode within any content to show the season's related text.
Rating: 4 out of 5

Just some reminders:
Rate us at iTunes, blubrry.com, ViaWay.com, Stitcher Radio and any place else you find us.
What's coming in future podcasts:
Special guests with their own plugin picks

How to Contact Us:
John can be contacted at:


Marcus can be contacted at:

---
https://www.johnoverall.com/wp-content/uploads/2013/03/wordpress-power.png
600
600
John
https://www.johnoverall.com/wp-content/uploads/2017/10/John-Overall-Logo-PNG-to-go-on-GREEN-Horizontal.png
John
2013-03-09 11:12:45
2013-03-09 11:12:45
Site Cleanup, Joke of the day, Better HTMLTables, Bulk Deletion, SEO Migration