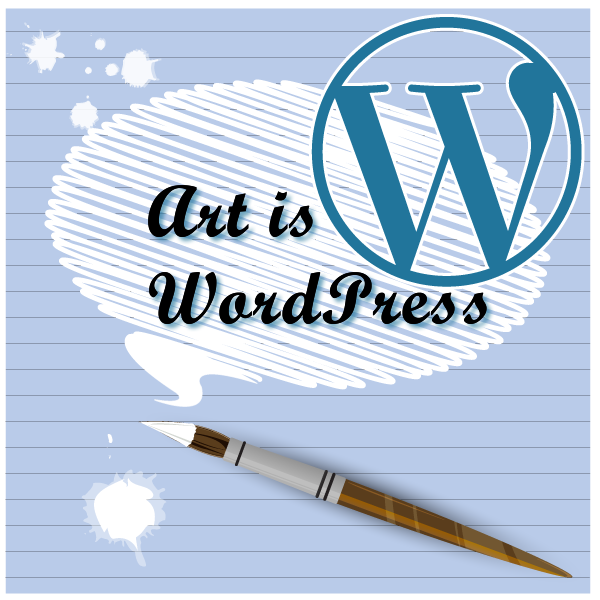 http://www.johnoverall.com/wp-content/uploads/2013/04/Episode117-WPPlugins-A-to-Z.mp3
Podcast: Play in new window | Download | Embed
Subscribe: Google Podcasts | Stitcher | RSS | More
WordPress Plugins from A to Z Episode 117
 It's episode #116 and we've got plugins for managing retail locations, Social Icons, Content Blocks, Comment Images, activity logs, and a great new SMS integration using Gravity Forms. All Coming up next on WordPress Plugins A-Z!
This show supported by — CMS Commander — If you need a way to manage multiple installs of WordPress across multiple servers this is the plugin/Manager for you. Allows you to magage multiple sites with one click updates for everything as well as a centeralized point for content production check it out at http://wppluginsatoz.com/cmscommand ?
Don't forget you can get the show notes at:
WordPress Plugins A-Z Podcast Can also be found at WPPluginsAtoZ.com
And head on over and review us at:
WordPress Plugins A-Z Podcast can be found on Stitcher Radio Click here to Download app or listen online Now.
WordPress Plugins A-Z Podcast can be found on the iTunes Store here.
>>>Self Promotion of my businesses here<<<
WordPress has become easier and easier to use over the past 5 years and as we know the easier it is to use the easier it becomes to break. Do you find that you suddenly need some quick WordPress support & need to figure out that one simple task? Correct that simple layout issue or has something broken and you have the white screen of death. Or maybe you have received notification of a hack on your site? Visit me for Emergency WordPress Support at WPPro.ca/Emergency for some quick tips or contact me and I can help you with live support via screen sharing or phone 818-850-7729.
---
Marcus is now available for phone consultations at http://marcuscouch.com/call. If you need help with WordPress, Podcasting, SEO or general Internet Marketing help, the new Clarity.fm platform is an easy way to schedule and pay for a consulting phone call.
John's & Marcus Rant: What to rant about?
Join me on the WordPress Medic Podcast find it at http://wpmedic.ca where I will be discussing in depth how to help your ailing WordPress website help you through those tough times and interviews with experts from all over the World.You can find the WordPress medic Podcast at iTunes Store here, Blubrry.com here, and Stitcher Radio and any place else you find me.
World of WordPress News and other interesting WordPress related posts:
**WordPress Plugins Reviewed by John**
Floating Social Media Icon 1.2
The lowdown:
As many have heard by now the plugin for social media widgets was compromise and has been fixed but if your unsure here is a good replacement for it. It has a pro version that i am most likely going to purchase
Rating 4 dragons

Comment Images 1.8.2
The Lowdown:
This is a very nice plugin to allow you to let your commentators share an image when they create a comment. It seems to work quite nicely with only one issue i was not able to completely test out and that is limiting the size of the image they can upload.. Other than that i would say this is a pretty nice plugin.
Rating 3 Dragons

Block Specific Plugin Updates 0.1
this plugin allows clicking of plugin
Rating 4 Dragons

**WordPress Plugins Reviewed by Marcus**
WP Activity Logger
http://wordpress.org/extend/plugins/wp-activity-logger/
Requires: 3.0 or higher
Compatible up to: 3.5.1
Last Updated: 2013-3-4
Downloads: 31
WP Activity Logger is a plugin that monitors and notifies of certain events that take place on your site.
Rating: 4 out of 5

—
Gravity Forms SMS Add-on
http://wordpress.org/extend/plugins/gravity-forms-sms-add-on/
Receive a text message every time a visitor submits a Gravity form on your site without needing a third-party API such as Twilio, Clockwork, SendFlow, etc. This plugin uses a PHP mail library to send text messages via the email-to-SMS gateways that many popular carriers provide. Sending messages with Email to SMS is free (although recipients may be charged by their carrier as with normal text messages).
Gravity Forms SMS provides an easy way to create form-specific SMS notifications. You may select which form fields you wish to receive in the SMS. For instance, if you want to receive a text-message when someone submits your contact form and only have their name, email and phone number sent over. You will be able to email them or even call directly from the SMS.
Please be aware of a few drawbacks to consider before using: Messages you send will come from your email address, not your phone number. You may also be limited to less than 160 characters, depending on the carrier. Finally, due to the nature of email-to-SMS (messages are sent as emails to the carrier's gateway, which resends them as text messages) this method can be somewhat unreliable depending on your carrier
Rating: 5 out of 5

—
Google Maps Retailers
http://wordpress.org/extend/plugins/fusion-retailers/
Requires: 3.0.1 or higher
Compatible up to: 3.5.1
Last Updated: 2013-4-10
Downloads: 59
Plugin to manage and output retailers by region on a Google Map.
Rating: 4 out of 5

—
Just some reminders:
Rate us at iTunes, blubrry.com, ViaWay.com, Stitcher Radio and any place else you find us.
What's coming in future podcasts:
Special guests with their own plugin picks.
How to Contact Us:
John can be contacted at:
Marcus can be contacted at:
---
https://www.johnoverall.com/wp-content/uploads/2013/01/art-is-wordpress.png
600
600
John
https://www.johnoverall.com/wp-content/uploads/2017/10/John-Overall-Logo-PNG-to-go-on-GREEN-Horizontal.png
John
2013-04-29 20:45:52
2013-04-29 20:45:52
Social Icons, Content Blocks, Comment Images, activity logs, and SMS integration with Gravity Forms