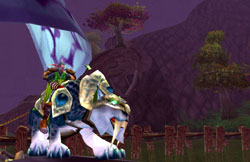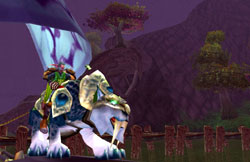 by: John Overall
When you are looking for a designer for the first time or second or third, it is important to know something about the design process. Website Designers are as individual as you are and each has a different way of accomplishing the same task. There are many things most designers do have in common though. Here are some of the more common things you can and should expect from a web designer.
1. Expect to sign a contract before work begins.
Why should there be a contract? Well it is to protect both you and the web designer from future misunderstandings. It will spell out who owns what, how long the estimate is good for, and what the payment terms will be. If you are not asked to sign a contract this may indicate that the designer has not been in business long. This is not necessarily bad but it does indicate something about their professionalism.
2. Expect to pay a deposit before work begins.
One of the many beliefs about website designers are that they just make things look pretty on the web. This could not be further from the truth. A good designer works hard to communicate your message in the simplest and best possible way; making your site compatible and easy to use for all your prospective users. To do this requires research preparation and creating mockups while your designer is doing these things for you he cannot take on any other projects. Therefore, the deposit is not for future work but for what is going on now.
3. Expect to pay a premium for a rush job.
Often time's people have unrealistic ideas about what it takes to have something designed. Creating a design involves a lot of legwork and research. If your job is a rush, you can expect to pay a premium to get it done especially if it involves working weekends or holidays.
4. If you make changes in the middle of the project expect to pay more.
Changes that are not part of the original contract or errors on the part of the designer are called author's alterations (or AAs). You can expect to be billed extra for any AAs you request, so it is a good idea to carefully go over the copy you deliver to the designer. If you change specs from the contract, you can expect it also to cost an addition fee. A professional web designer will let you know when you are about to incur extra fees and what they might be.
5. Expect to be charged by the project not by the hour.
Most professional web designers tend to price your work by the project based on an hourly rate. The job is usually broken down so you can see where your money goes but you are not usually charged by the hour. Although any extra work outside the original contract will most likely be billed by the hour.
6. Expect you will receive only a limited number of concepts per bid.
One thing that scares most web designers is the client that "Knows it when they see it". This way of looking at it will cost you a great deal of money. When a job is priced it usually only includes a limited number of concepts. If you need more than the agreed number the price will go up accordingly. Remember each concept takes time to develop.
7. You will need to do your homework first.
It is important that you do some homework on what you would like. At the minimum, you will need to know what else is out there. You should have some idea of your target market, what is special about your company, why they should use your company and not some other company, what you wish to accomplish. Your web designer should spend time discussing this with you but you will get better results if you have spent some time thinking about what you want and where you want to go.
8. If you want the files expect to pay more.
Most projects are for a one-time use: a brochure, an ad, a postcard, a website, ect. When the website designer quotes a price for you, they are assuming you will only use the design for that one specific project. If you want to take the graphics from a web site and use them in an ad or even in a brochure, this extra usage will cost more. If you are planning to use the design for more than one project, let the designer know and he will price accordingly. The reasons for this are varied but it has mostly to do with copyright and the ability to profit from ones creations. It is like a book where the creator gets paid for print copies, digital copies and audio copies seperatly.
9 Remember GIGO (garbage in, garbage out)
Remember your designer can only accomplish what is possible and he is not a miracle worker. If you give him 72dpi digital photos for printed material such as a brochure expect that the picture will be pixilated and blurry. Yes, he can improve them somewhat but, there are limitations. This holds true if give the designer printed material to scan, torn photos, blurry pictures, ect. you begin to understand.
10. You will always have final say on project.
Remember, when all is said and done it's your money being spent on your project. Therefore it is you who has final say on the final copy. The designer will certainly check and proofread your project, he will have you look it over and give final approval. You will most likely have to sign off on the project completion as done and satisfactory. Do not sign off unless you are completely satisfied. If you do sign off and find a mistake later, it will cost you more money to fix the error.
https://www.johnoverall.com/wp-content/uploads/2010/10/ahkonsu.jpg
162
250
John
https://www.johnoverall.com/wp-content/uploads/2017/10/John-Overall-Logo-PNG-to-go-on-GREEN-Horizontal.png
John
2010-10-27 00:02:55
2011-01-11 14:23:09
Ten Tips for Working with or Hiring a Web Designer