Podcast: Play in new window | Download | Embed
Subscribe: Google Podcasts | RSS
Podcast (crusaders-for-nutemple): Play in new window | Download | Embed
Subscribe: Google Podcasts | RSS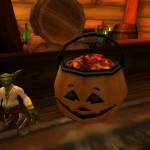 Welcome back to the Crusaders for NuTemple Podcast, yes we are on episode 10 with a new format and a new character for all our discussions. Who is it well you will just have to listen to find out more about the person on the podcast. I know the other podcasts are not here yet just the notes seems that life has a way of interfering every time I have tried to get them all uploaded to the site. I will get them here soon and make the move for iTunes here so you can download all the new episodes here also. At the moment you will have to come to the site to listen to the new podcast until iTunes and BluBerry have been properly taken care of. It will happen soon I am sure of that.
So what are we covering in our new version of The Crusaders, well we are of course discussing the Cataclysm events in Azeroth. How it has affected our toons and those of our friends online. We have also embarked on a new venture with new toons on a new relm. Have a listen and hear all about it. So until next week enjoy the podcast.
I also wish to thank my friend Scott for supplying the great new into music for our podcast, I will place links to his stuff here as soon as I get it from him.
Tell A Friend
Have you found this post useful and think others should know about it/ Fill out the form below and tell your friends about this great website and postings.
https://www.johnoverall.com/wp-content/uploads/2017/10/John-Overall-Logo-PNG-to-go-on-GREEN-Horizontal.png
0
0
John
https://www.johnoverall.com/wp-content/uploads/2017/10/John-Overall-Logo-PNG-to-go-on-GREEN-Horizontal.png
John
2010-12-16 22:52:34
2011-02-02 14:26:26
The Crusaders for NuTemple are Back Episode 10