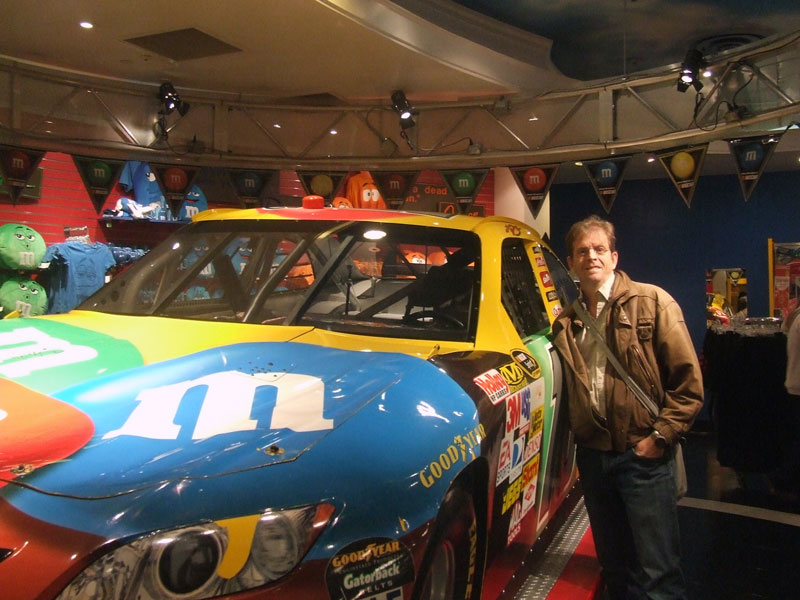 http://www.johnoverall.com/wp-content/uploads/2012/06/Episode74-WPPlugins-A-to-Z.mp3
Podcast: Play in new window | Download | Embed
Subscribe: Google Podcasts | Stitcher | RSS | More
It's Episode 74, and we've got some plugins that you don't want to miss. From Twitter Cards to Contact Forms, Slugs to Ecommerce and Site Access plugins. Plus, our reaction to the new WordPress update, 3.4 "GREEN". It's all coming up next on WordPress Plugins A-Z.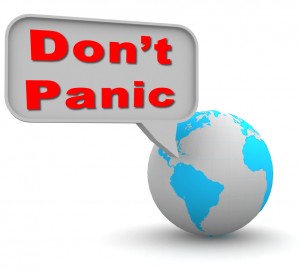 This Podcast Can now be found at WPPluginsAtoZ.com

John's & Marcus Rant: What to rant about?
WooHoo I won WordPress 3.4 dropped day after last show on June 13 damn I guess I can still guess the week if not the day. Was sure a quick trip from RC# to release. Wanting to see how fast it would download I went to get a screenshot of counter when I loaded the page it showed 5090 at 12:05pm PST and in the 1 min it took for my screen capture program to load it went to 6593 My bet is 13 million by podcast recording time –second shot on day of podcast a week later.
.
Wohoo this is big seems to be a big problem for update to WordPress 3.4 if you get an error Fatal error: Call to undefined method dbrc_wpdb::delete() in wp-includes/option.php on line 370 go here http://www.techbeast.net/2012/06/13/wordpress-3-4-fatal-error-upgrading-database/
I have also done a short article on this on the WPPlugins site since the very first site I updated had this happen to it.

Shout Outs:
Shout-Out from Marcus to Stephan in Germany. Had a great conversation with him via Skype. It's great to interact with people in the WordPress community, especially those who really love the show from around the World.
Thanks to Stefan:
As always it was a pleasure to me to listen to your show ! Gordon Drayson asked for a plugin to update many WP installations. I have programmed a bot for that "job". A video can be seen on http://www.dont-call-it-seo.com/wordpress-updater-bot (unfortunately in german)
Stefan
Listener Feedback / Audio Clips
Anthony-Hamilton
Gerald-Jamison
Gordon Drayson from the UK checks in again this week with a question about Alert Bars on his site for special offers. Marcus has tried NOTIFY BAR with pretty good success in the past. You can also try out the Sliding Content Drawer Plugin that we talked about in a previous episode.

List of interesting sites that run on WordPress:
World of WordPress News and other interesting WordPress related posts:
Looks like we are going to hit 20K plugins in the repository sometime this week! We're hovering at 19,947 as of this recording. This is a major accomplishment for both WordPress and the surrounding community of users and developers.

**** Plugins Reviewed by John ****
Smart Slug 1.4.1

Version: 1.4.1
Author: Robert Wetzlmayr
Last Updated: 24 days ago
Requires WordPress Version: 2.6 or higher
Compatible up to: 3.4
Downloaded: 5,339 times
The Lowdown:
Simple install and activate no settings all it does is remove the simple words like and, to, the from your slug when it is created. a very nice and lazy plugin. It does have an expandable list of words you can add to or take away from.
Adds a nice piece to SEO I do believe. Just a simple lazy plugin.
Ranking 4 Dragons.

WP E-commerce Expanding Categories 0.1.1

Version: 0.1.1
Author: Adam Sargant
Last Updated: 254 days ago
Requires WordPress Version: 3.0.1 or higher
Compatible up to: 3.2.1
Downloaded: 2,119 times
The Lowdown:
Ok this is a great addition to any wp e-commerce install if you have multiple categories and subcategories and even sub-sub categories. What it does is collapse the widget listing in your sidebar and allow for it to be expanded at a click. you know the old collapsible menus. This is a nice feature and was badly needed for my clients site which and a couple dozen sub and sub-sub cats and made a very ugly side bar menu.
Rating 3 dragons

Advanced Access Manager 1.6.6
Version: 1.6.6
Author: Vasyl Martyniuk
Last Updated: 8 days ago
Requires WordPress Version: 3.2 or higher
Compatible up to: 3.3.2
Downloaded: 57,472 times
The Lowdown:
This is a pretty robust access manager plugin. I was in need of such a device to allow subscribers access to one certain part of the site but it can also be used to limit access by other roles to areas of the site you do not want them to be. I did have some difficulty in configuring one site and getting to properly add a new role and limit what I wanted to limit. In the end I did get it to work but I did have to do a little work on understanding the roles and which plugins get what role when installed and and figuring out how to access some roles for limitation. While I liked this plugin I am still on the lookout for something more simple to use.
Rating 3 Dragons

**** Plugins Reviewed by Marcus ****
Site PIN
http://wordpress.org/extend/plugins/site-pin/
Prevent careless visitors by locking your site down with a PIN
Requires: 3.0 or higher
Compatible up to: 3.3.2
Last Updated: 2012-6-18
Downloads: 16
Author: Marcus Downing
Whenever a site is under development, or its content should remain private, you want to prevent to general public from reading it – whether deliberately or by accident.
A common way to do this is with HTTP authorization, but this has some problems and is often confusing for the viewer/client.
Site PIN solves these problems by replacing authorization with a simple PIN. This has the following advantages:
• Everybody knows what a PIN is, and it's clearly not the same as a password.
• Logging into WordPress bypasses the PIN, so you can't lock yourself out
• It's just a WordPress plugin, so no server configuration is necessary.
• You can change or remove the PIN from WordPress admin.
Marcus' Take: This is a really quick way to get your clients to see a stage site that may be in development without all the crazy setup of HTTP authorization by just using a PIN. Perfect solution for what I was looking for in a client stage site.
Rating: 4 Dragons

Twitter Cards
http://wordpress.org/extend/plugins/twitter-cards/
Twitter cards make it possible for you to attach media experiences to Tweets that link to your content. Simply add a few lines of HTML to your webpages, and users who Tweet links to your content will have a "card" added to the Tweet that's visible to all of their followers.
As a developer, Twitter cards can…

Give you control of how your content is displayed with Tweets
Drive traffic to your site
Increase the number of people following your Twitter accounts through content attribution
.
Marcus' Take: This is a really cool plugin that lets you take advantage of twitter in a whole new way. I highly recommend this plugin for just about everyone who integrates twitter into their site's user experience.
Rating: 5 Dragons

Contact Form and Page Designer
http://wordpress.org/extend/plugins/wp-contactpage-designer/
Create Stunning Contact forms and pages in minutes with this drag and Drop form builder.

Features:
Resizable Page Canvas for creating forms
Tool Box of Customizable HTML Fields needed for Contact forms

13 Customizable HTML controls available for contact forms
Standard HTML controls: Label, E-mail, Submit Button, Paragraph, text area, Drop Down.
Enhanced HTML controls for your contact forms: Drop Down, List, Map, Address, and CAPTCHA
Enhanced your contact forms with Social buttons: Twitter, Facebook
One click customization of field properties: size, color, font, weight, text alignment border color and more.
Set fields to be mandatory or optional when users fill out contact forms
Set Place Placeholder text in fields that disappears when users enters data in contact form.

Set form Notifications

Set email address where collected data must be sent.
Receive an email instantly when someone completes your form.
Customize message with data collected and/or personalized text.
Customize text thank you message after form is submitted.

Store Contact form Templates

Create, edit, delete and save multiple contact form templates
Load individual contact form templates and Set desired template as default

Drag and Drop Controls Precisely

All fields are drag-able from Tool box to page canvas making contact forms easy to create.
Drag fields to precisely where you want them on canvas Or
Set them precisely by using absolute positioning from the control's setting.

Easily Add Forms to pages

Supports Short Codes for adding forms to pages
Spam Control Your Contact form
CAPTCHA based verification system to ensure the message is sent by a person
Marcus' Take: This is probably one of the more robust Form creators for WordPress that I've ever seen. I thought Gravity was cool, but this one has so much more layout and expansion options that I just might make the switch to this instead.
Rating: 4 Dragons

Just some reminders:
Rate us at iTunes, blubrry.com, ViaWay.com and any place else you find us.
What's coming in future podcasts:
More Lazy Plugins
How to Contact Us:

John can be contacted at:

on my website @ http://www.johnoverall.com/
Twitter @Ahkonsu
Facebook at  http://www.facebook.com/JohnOverallcom
email: dragon@wppluginsatoz.com

Marcus can be contacted at:

Marcus Couch can be contacted at his website at marcuscouch.com
Twitter  @marcuscouch
Facebook at facebook.com/marcuscouch
email: marcus@wppluginsatoz.com
---
https://www.johnoverall.com/wp-content/uploads/2012/06/hmmm-m-ms.jpg
600
800
John
https://www.johnoverall.com/wp-content/uploads/2017/10/John-Overall-Logo-PNG-to-go-on-GREEN-Horizontal.png
John
2012-06-21 08:12:25
2012-06-21 08:12:25
Twitter Cards, Contact Forms, Slugs, Ecommerce & Site Access Plugins on Episode 74 WP Plugins A to Z