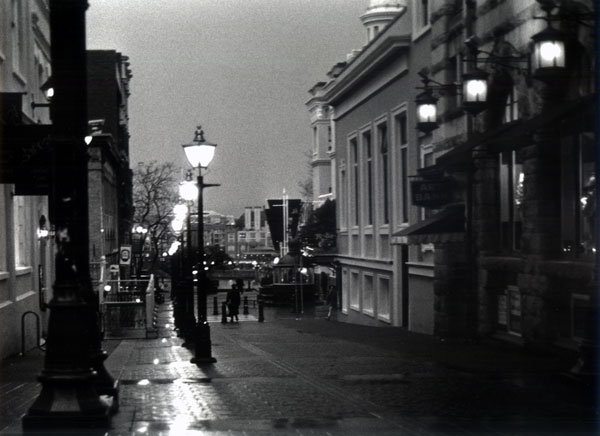 http://www.johnoverall.com/wp-content/uploads/2013/02/Episode107-WPPlugins-A-to-Z.mp3
Podcast: Play in new window | Download | Embed
Subscribe: Google Podcasts | Stitcher | RSS | More
WordPress Plugins from A to Z Episode 107

It's episode #107 WordPress Plugins A to Z and we've got plugins for Twitter Widgets, Comment Subscription, News Tickers, Slide Presentations, Mobile Content variations, and a great new way to give alerts to your site viewers. All coming up next on WordPress Plugins A-Z.
This show supported by — CMS Commander — If you need a way to manage multiple installs of WordPress across multiple servers this is the plugin/Manager for you. Allows you to magage multiple sites with one click updates for everything as well as a centeralized point for content production check it out at http://wppluginsatoz.com/cmscommand ?
Don't forget you can get the show notes at:
WordPress Plugins A-Z Podcast Can also be found at WPPluginsAtoZ.com
And head on over and review us at:
WordPress Plugins A-Z Podcast can be found on Stitcher Radio Click here to Download app or listen online Now.
WordPress Plugins A-Z Podcast can be found on the iTunes Store here.
>>>Self Promotion of my businesses here<<<
WordPress has become easier and easier to use over the past 5 years and as we know the easier it is to use the easier it becomes to break. Do you find that you suddenly need some quick WordPress support & need to figure out that one simple task? Correct that simple layout issue or has something broken and you have the white screen of death. Or maybe you have received notification of a hack on your site? Visit me for Emergeny WordPress Support at WPPro.ca/Emergency for some quick tips or contact me and I can help you with live support via screen sharing or phone 818-850-7729.
---
Marcus is now available for phone consultations at http://marcuscouch.com/call. If you need help with WordPress, Podcasting, SEO or general Internet Marketing help, the new Clarity.fm platform is an easy way to schedule and pay for a consulting phone call.
John's & Marcus Rant: What to rant about?
Join me on the WordPress Medic Podcast find it at http://wpmedic.ca where I will be discussing in depth how to help your ailing WordPress website help you through those tough times and interviews with experts from all over the World.You can find the WordPress medic Podcast at iTunes Store here, Blubrry.com here, and Stitcher Radio and any place else you find me.
Something new has been brought to my attention http://www.cms2cms.com a service to convert CMS sites to another CMS site Presently, they offer migration from Joomla, Joomla K2 and Drupal to the latest WordPress, this platform is currently in beta so is free and I am looking for a test case to try out so if anyone has a site they want to convert to WordPress contact me and I'll be happy to do it with this service as a test case.
Listener Feedback / Audio Clips

Eric Dingler sends in his audio request. He is looking for Event Organizing promotion alerts and posts. Also looking for a plugin that provides a customized footer.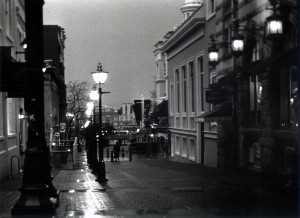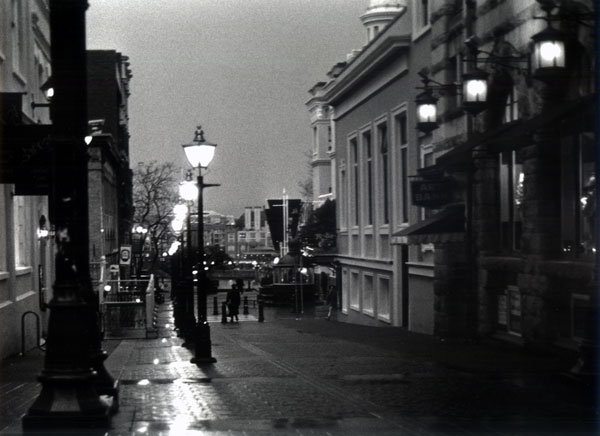 **WordPress Plugins Reviewed by John**
My Twitter Widget
The Lowdown
Ok up at bat #2  for a twitter widget you might remember in last show I had a 1 dragon for this category. Well this one works just fine and has the ability to set your cache time as well as # of tweets and to even use your own custom css applied to the box. so check it out
Rating 3 Dragons
Subscribe To Comments Reloaded 2.0.2
The lowdown:
I needed a plugin for subscribing to comments now while I may have covered this is the past it s time once again. This plugin while being old still seems to do the job just fine. It add a nice little check box to comments for people who want to follow the fun. It also builds a list for you to manage all subscriptions and customize your messages to them, it also allows your visitors to subscribe without making a comment this is a great feature there are times i just want to follow a conversation and not be part of it. You know the old days of lurking in the BBS.
It seems to run clean and smooth and fit right into this site which already had 83 plugins installed and running.
Rating 4 Dragons
News ticker 1.0
The Lowdown:
We were in need of a plugin that would display news in a scrolling bar and would not conflict with the main event calendar, it took us a few tries to find one but this one did the trick and had a couple of nice features in the process. You can set it to show from any or all categories make it recent or most popular or most commented posts or you can limit it to specific posts. You can have it display the featured image dates and excerpts determine number of posts to show and the excerpt length. You can set the sped it shows and have them scroll left right up or down.. All in all a pretty good news ticker plugin.
rating 4 Dragon
**WordPress Plugins Reviewed by Marcus**
SlideOnline
http://wordpress.org/extend/plugins/slideonline/
Requires: 2.8 or higher
Compatible up to: 3.5.1
Last Updated: 2013-2-1
Downloads: 19
This is a very simple plugin created to embed PowerPoint presentations using SlideOnline.com in any blog powered by WordPress.
You can easily embed your PDF and PowerPoint presentations in a WordPress blog using SlideOnline.com that is a free service to share PowerPoint presentations online and an alternative to other PPT and presentation sharing platforms.
Rating: 3 out of 5
—
Mobile Content
http://wordpress.org/extend/plugins/mobile-content/
Requires: 2.1.3 or higher
Compatible up to: 3.5.1
Last Updated: 2013-2-1
Downloads: 79
Mobile Content plugin allows you to use shortcodes to display different content, in your posts or pages, depending on the device it is being viewed on. Using these shortcodes you can specify to only show certain content to desktops, tablets, or mobile phones. See an example here.
Shortcodes:
[desktop]Your Desktop Content Here[/desktop]
[tablet]Your Tablet Content Here[/tablet]
[mobile]Your Mobile Content Here[/mobile]
Rating: 4 out of 5
——-
WP Alert
http://wordpress.org/extend/plugins/wp-alert/
Requires: 3.2 or higher
Compatible up to: 3.5.1
Last Updated: 2013-1-31
Downloads: 234
WP Alert Plugin is the easiest way to grab your visitors' attention! It allows you to add images, icons, texts and links in a beautiful and smart way on your pages, posts.
Upload your images, set text and links, use it on home,page or post and you done!
You may use it in many ways: Navigation or sub-menu Social tool bar Buy / Download buttons Portfolio and image gallery and many more!
WP Alert Plugin allows you to: * Write your own text * Link images and text anywhere * Choose backgrounds color and font sizes * Simply place in your posts, pages,
Rating: 5 out of 5
**WordPress Plugins Reviewed by**
Just some reminders:
Rate us at iTunes, blubrry.com, ViaWay.com, Stitcher Radio and any place else you find us.
What's coming in future podcasts:
Special guests with their own plugin picks

How to Contact Us:
John can be contacted at:


Marcus can be contacted at:

---
https://www.johnoverall.com/wp-content/uploads/2013/02/bastion-square-paris.jpg
436
600
John
https://www.johnoverall.com/wp-content/uploads/2017/10/John-Overall-Logo-PNG-to-go-on-GREEN-Horizontal.png
John
2013-02-09 15:19:01
2013-02-09 15:23:18
Twitter Widgets, Comment Subscription, News Tickers, Slide Presentations, Mobile Content variations