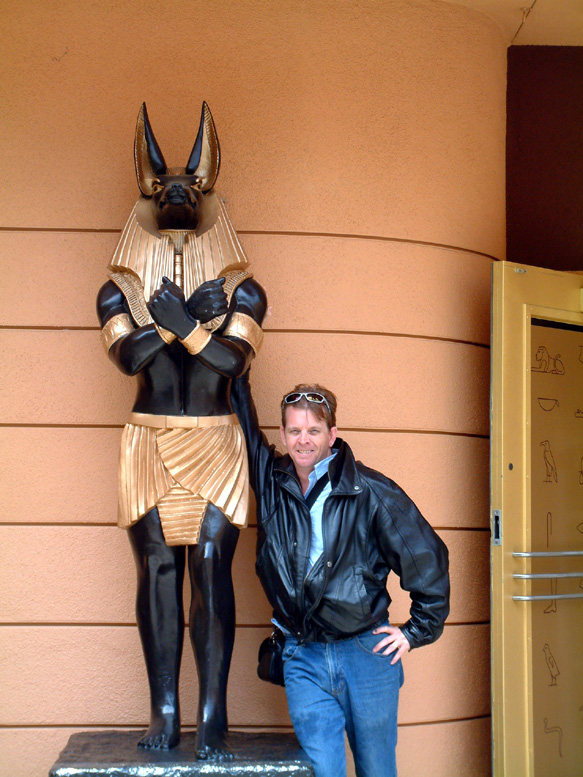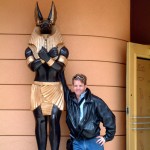 Good Morning, Good Afternoon & Good Evening where ever you happen to be on the Globe.
At WordCamp Victoria I discussed the Top plugins I feel enhance your website the most. Originally it was supposed to be a top 5 list but I found it hard to choose only 5 so I settled on 9. This post went live with a link to the slides while I was presenting at WordCamp. Hopefully in the next few day I will have a copy of the video of my presentation to share here also.
For a quick recap of the plug-ins I covered here they are:
WP-Touch – has premium version
WordBooker – still free
Twitter Blog – still free
Gravity Forms – paid version only
Mail Press – still free
Blubrry Power Press – still free
XML Sitemaps – still free
iRobots.txt – still free
Headspace2 – still free
You can view the slide at slide share also.
John Overall at Word Camp Victoria 2011
Mobile Phone Plugin
WP-Touch by Dale Mugford & Duane Storey (BraveNewCode Inc.), If you're ready to have your website join the world of smart phones you will need WP-Touch which you can get here. This plugin makes it easy to add smartphone support to your website with minimum effort on your part. Simply upload the plugin install and configure and you're ready. You can do things with it like have your site send you some push notifications. It also includes a place for you to place your AdSense code so you can still monetize the site when viewed by a smart phone. They do offer a pro-version which gives you even more control over how your site will look on a smart phone. Of course to see how it looks you will either need a smart phone by your side while working or get yourself one of the many wap emulators for your computer to view your site.
Social Network Plugins

If you want to make it easy to connect your WordPress website to social media WordBooker & Twitter Blog are necessities. They make connecting to Facebook and Twitter a breeze so that you can automate the task of connecting your site easy.
WordBooker makes it easy to get your posts to Facebook and even cross pollinate comments to both places. Pull your comments from Facebook to your website. It will also publish posts to your fan page.
Twitter Blog makes getting your tweets up and twitter an easy task with its simple interface; you can even bring tweets into your site as posts or comments.
Form Plugins
Gravity Forms by rocketgenius
Forms are still a necessity on a website, you can use them to have a contact form, a tell a friend form and more. Gravity Forms offers so much more than just simple forms. This premium Paid plugin offers the ability to setup forms so your users can submit content to your site, you can use the forms integrated into ecommerce stores to collect information that is not otherwise available though the store and more.
Mail List Plug-in
MailPress by Andre Renaut
Email lists are still important and automating them is very important to saving you time. MailPress does just that by automating many of the task for your email lists. It will not only help you with newsletters but it will allow your visitors to subscribe to specific comments sections and to specific category's on your site, they can be updated daily, weekly or monthly their choice. With several addons to the plugin it will do just about everything you need. It provides easy ways for them to subscribe and unsubscribe if they desire. Hopefully you're so brilliant they never leave.
Podcasting plugin
BluBrry PowerPress by Blubrry
This great podcasting plug handles all you podcasting needs especially in the audio area. It makes it easy to get you podcast into iTunes and on Blubrry.com. It also will handle more than one type of podcast on your site in separate streams and submit them separately to iTunes. I have been using this plugin to handle my podcasts both my WordPress plugins podcast and my world of Warcraft podcast. It is relatively simple to get setup and easy to maintain. Just don't do like I did one bight while uploading my WarCraft podcast and click the box for my WordPress podcast it hard to get it out of there.
SEO Plug-ins
XML Site Maps by Arne Brachhold and iRobots.txt by Mark Beljaars
These next two plugins can be lumped together in what they do for your site. XML Site maps produces a site map that is updated every time you make a change to your website and it notifies all the major search engines of your change. It also creates gzip sitemaps which Google really likes. iRobots.txt file is a simple way to place a robots file on your site. Does everyone here know the importance of a robots file on your site. (if less than half respond then let them know about this) The robots file is a simple text file that helps keep robots, or search engines out of certain areas of your website. It can also be used to direct specific search engines to specific places in your site. Is short it help control the access to directories of your site you do not want indexed. It can even be used to keep the wayback machine off your site.
Headspace 2 by John Godley
The final plugin here is headspace 2 this plug in make the job of performing SEO on your site a very easy task. With its short code tags which dynamically pulls info to be placed in your title, description and keywords, you can automate the process of doing the SEO on your site. As you can see by the google search I dominate the top spots for key word that I targeted about 3 months ago where I was not even found.
https://www.johnoverall.com/wp-content/uploads/2011/01/anubis-john.jpg
777
583
John
https://www.johnoverall.com/wp-content/uploads/2017/10/John-Overall-Logo-PNG-to-go-on-GREEN-Horizontal.png
John
2011-01-22 09:15:05
2011-01-21 23:15:43
WordCamp Victoria 2011