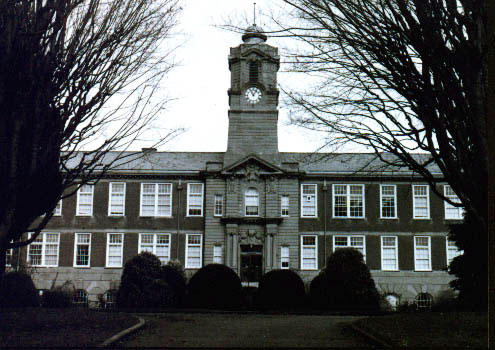 Well it came almost on cue for what I predicted a couple day early but still just about when I said it would arrive. I get to send this out from the warm wonderful state of Oklahoma. I am down here in Tulsa on some business so if you follow me and you're from here say hi.
Anyway, this release of WordPress brings some nice new enhancements to it as outlined below. I do suggest you test it out before applying it to your live site because you never know how it's going to react with your installed plugins. A for me it will be a few days until I do the upgrade since I will need some focus to make sure all goes well, and if something does not then I will be able to handle it.
Released on the 4th July as of this writing on the 5th it has over ¼ million downloads http://wordpress.org/download/counter/ and climbing fast.
Check out the video from WordPress TV
Whats up with 3.2 from WordPress.org
"The focus for this release was making WordPress faster and lighter. The first thing you'll notice when you log in to 3.2 is a refreshed dashboard design that tightens the typography, design, and code behind the admin. (Rhapsody in Grey?) If you're starting a new blog, you'll also appreciate the fully HTML5 new Twenty Eleven theme, fulfilling our plan to replace the default theme every year. Start writing your first post in our redesigned post editor and venture to the full-screen button in the editing toolbar to enter the new distraction-free writing or zen mode…
Under the hood there have been a number of improvements, not the least of which is the streamlining enabled by our previously announced plan of retiring support for PHP4, older versions of MySQL, and legacy browsers like IE6, which allows us to take advantage of more features enabled by new technologies. The admin bar has a few more shortcuts to your most commonly-used actions. On the comment moderation screen, the new approve & reply feature speeds up your conversation management. You'll notice in your first update after 3.2 that we'll only be updating the files that have changed with each new release instead of every file in your WordPress installation, which makes updates significantly faster on all hosting platforms. There are also some fun new theme features shown off by Twenty Eleven, like the ability to have multiple rotating header images to highlight all of your favorite photos….. and more at http://wordpress.org/news/2011/07/gershwin/
https://www.johnoverall.com/wp-content/uploads/2010/11/old_young.jpg
350
495
John
https://www.johnoverall.com/wp-content/uploads/2017/10/John-Overall-Logo-PNG-to-go-on-GREEN-Horizontal.png
John
2011-07-05 07:16:18
2011-07-05 07:17:46
WordPress 3.2 is here now!!