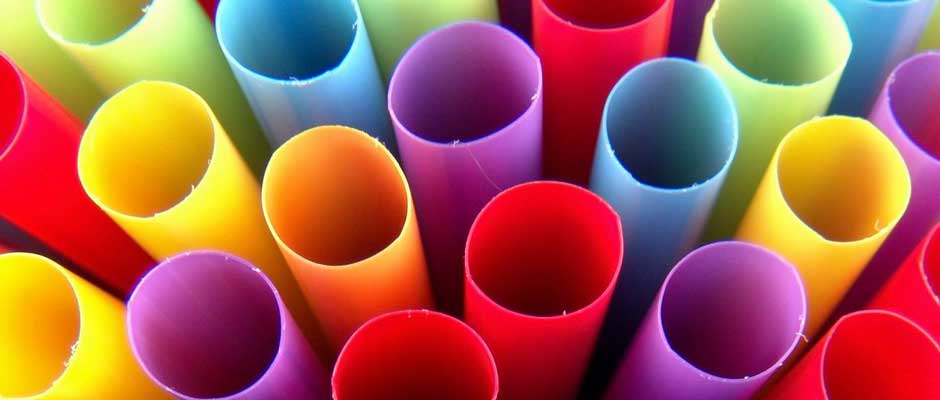 http://www.johnoverall.com/wp-content/uploads/2012/09/Episode85-WPPlugins-A-to-Z.mp3
Podcast: Play in new window | Download | Embed
Subscribe: Google Podcasts | RSS
It's Episode #85 and we've got plugins for Recipes, Text Boxes, Featured Images, Instagram, Multisite plugin management and more. It's all coming your way next on WordPress Plugins A-Z!
WordPress Plugins A to Z Can now be found at WPPluginsAtoZ.com
WordPress Plugins A to Zcan Be found on Stitcher Radio Click here to Download app or listen online Now.
Find us on the iTunes Store here.
>>>Self Promotion of our businesses here<<<
Coming soon to a computer near you a WordPress Training the next Webinar will be happening end of September 4th at 7pm and will be covering SEO plugins for WordPress. Register here http://www.anymeeting.com/PIID=E057DC828349 Do you need WordPress Emergency WordPress support for issues you know when you see the ever favorite White Screen of Death. Or just some questions on how to do something please visit  WPPro.ca/emergency for some quick tips or request some help.
---
Marcus is looking for a joint venture partner for some affiliate projects. If you are an expert in WordPress, have a few years of successful affiliate marketing under your belt, and want to make some money partnering with Marcus, please contact at marcuscouch@gmail.com and let him know what your qualifications and experience is. Several projects are on the table of various niches, so there's a lot of stuff going on. Everything will be handled with an online project management system, so the workload will be shared and tracked to keep on schedule. This is a great opportunity, so if you are interested and qualified, don't let this opportunity slip.
Marcus is going to launch his new video show, "The Daily Plugin" in the 2nd week of September. We will put a few of the new episodes in the WP A-Z feed so everyone can get a feel for it. Also feel free to join http://facebook.com/dailyplugin and get all the latest info and episode information.
>>>Self Promotion of our businesses<<<

John's & Marcus Rant:
I was noticing the other day that the profile are needs a serious upgrade.. how about removing the AIM, Yahoo instant messenger and jabber Google talk and replacing it with something useful like twitter, Google plus, Skype and Facebook since that is what people use these days.

Listener Feedback / Audio Clips
Danny Mullen – question about plugins create custom landing page depending referral.

Redirection — Plugin
http://wordpress.org/extend/plugins/redirection/

Custom 'pass-through' redirections allowing you to pass a URL through to another page, file, or website.
Full logs for all redirected URLs
All URLs can be redirected, not just ones that don't exist
Redirection methods – redirect based upon login status, redirect to random pages, redirect based upon the referrer!
** WordPress Plugins Reviewed by John **
Simple Select All Text Box 2.3

Version: 2.3
Author: Garrett Grimm
Last Updated: 62 days ago
Requires WordPress Version: 2.5 or higher
Compatible up to: 3.4.1
Downloaded: 2,838 times
The Lowdown:
This is a pretty simple plugin I went looking for it simply to find an easy way to enter selectable text into a post. Just install it and then wrap your your text in short code and make sure to set the number of rows or mot for oyur content. Now whenyour visitors see the content they simply need to click on it to select it and copy it to clipboard.
Rating 3 Dragons

---
Simple Auto Featured Image 1.0

Version: 1.0
Author: GeekPress
Last Updated: 138 days ago
Requires WordPress Version: 2.9 or higher
Compatible up to: 3.3.2
Downloaded: 5,079 times
The Lowdown:
This is a great ;little simple lazy plugin that we all like. Simply install activate the choose what to have auto added featured images posts, pages and any custom posts types and whenever they are created if they do not have an image it take the first fixed image and assigns it works very nice..
Rating 4 dragons.

---
Easy Recipe 2.2.8

Version: 2.2.8
Author: The Orgasmic Chef
Last Updated: 59 days ago
Requires WordPress Version: 3.2 or higher
Compatible up to: 3.4.1
Downloaded: 19,745 times
The Lowdown:
OK here is the deal I had to replace the recipe plugin I was using on a clients site since the one we were using became nonfunctional for our needs. I found this great recipe plugin. And after installing it and playing around a bit I decided to try and convert over one of the old recipes to see how we could use the information there. This does require some work and a little time but is well worth it. after you change post type then you copy and paste your old data to the correct new positions and save. then you can tweak the recipe with their live formatting a very slick feature. It also has a link after you save that will take you to google to tweak the rich snippets of the post. I think this will even make the SEO better for this site. You also get the ability to adjust the print function and how the recipe will print if someone does print it.
Rating 5 Dragons… Wow what a beauty…

---
** WordPress Plugins Reviewed by Marcus **
Advanced WPMU Plugin Manager
http://wordpress.org/extend/plugins/advanced-wpmu-plugin-manager/
Requires: 3.3 or higher
Compatible up to: 3.4.1
Last Updated: 2012-8-31
Downloads: 73
A plugin which Enable Network admin/Super admin to manage the Plugins for Individual Blog in the Multi site network.
Marcus' Take: In WordPress Network/WPMU we have option for Enabling plugins for network wide but we don't always have the option to customize it for each individual specific Blog/site. So with the help of this plugin you can have that feature. If you want to enable plugin in some sites but not throughout the network then this plugin is for you!
Rating: 5 Dragons


—
---
Instagrab
http://wordpress.org/extend/plugins/instagrab/
Requires: 2.7 or higher
Compatible up to: 3.4.1
Last Updated: 2012-9-4
Downloads: 117
Instagrab is a WordPress plugin that grabs images from one or more Instagram hashtags and create a post for each image.

Marcus' Take: This was a great solution for a client that wanted to post pics of their trade shows from the road but didn't want to go through the curve of learning anything about WordPress. They simply added a specific hashtag in their photo, and it was on their WP site within the hour. Good stuff

Rating: 4 Dragons


—

---
Category Sticky Post
http://wordpress.org/extend/plugins/category-sticky-post/
Requires: 3.4.1 or higher
Compatible up to: 3.4.1
Last Updated: 2012-8-27
Downloads: 100
Mark a post to be placed at the top of a specified category archive. It's sticky posts specifically for categories.

Category Sticky Post…

Allows you to select which category in which to stick a post
Will display the post on the top of the first page of the archive just like built-in sticky posts
Will only allow you to stick a single post per category
Displays whether or not a post is stuck in a category on the Post Edit dashboard
Provides light styling that should look good in most themes
Is available on each post editor page
Is fully localized and ready for translation

Marcus' Take: I was working with a coupon code site that frequently requires me to make certain offers a "featured deal". But when you have 30 categories, the featured deals end up dominating your first page. This plugin keeps the featured deal in the pinned to the top of individual categories, not bleeding all over each other. Its nice that it limits it to just one post per category as able to be "stuck" to the category.

Rating: 5 Dragons


—
Just some reminders:
Rate us at iTunes, blubrry.com, ViaWay.com, Stitcher Radio and any place else you find us.
What's coming in future WordPress Plugins A to Z podcasts:
More Lazy Plugins
How to Contact Us:

John can be contacted at:

on my website @ http://www.johnoverall.com/
Twitter @Ahkonsu
Facebook at  http://wppro.ca/facebook
email: john@wppro.ca

Marcus can be contacted at:

Marcus Couch can be contacted at his website at marcuscouch.com
Twitter  @marcuscouch
Facebook at facebook.com/marcuscouch
email: marcus@wppluginsatoz.com
---
https://www.johnoverall.com/wp-content/uploads/2012/09/coloured-pipes.jpg
400
940
John
https://www.johnoverall.com/wp-content/uploads/2017/10/John-Overall-Logo-PNG-to-go-on-GREEN-Horizontal.png
John
2012-09-04 13:35:36
2012-09-04 13:35:36
WordPress Plugins A-Z Recipe, Instagram & Multisite Plugins