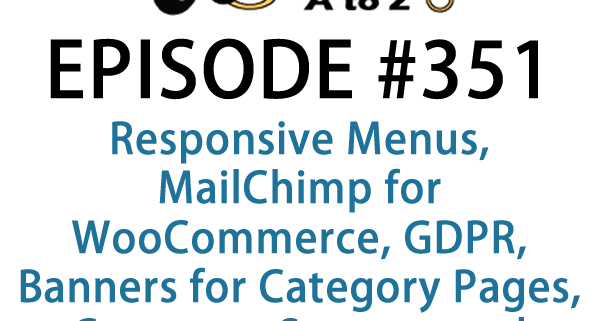 https://www.johnoverall.com/wp-content/uploads/2018/04/Episode351-WPPlugins-A-to-Z.mp3
Podcast: Play in new window | Download | Embed
Subscribe: Google Podcasts | RSS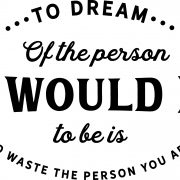 It's Episode 351 and we've got plugins for Responsive Menus, MailChimp for WooCommerce, GDPR, Banners for Category Pages, Customer Support and Featured Category Widgets. It's all coming up on WordPress Plugins A-Z!
All the show notes can be found at: WPPluginsAtoZ.com
Make sure you subscribe and review the show at:
Stitcher Radio, Google Play and in the iTunes Store.
Check out our Training Videos, Screencasts and Watch Us Live on YouTube every Monday morning at 10amPST
Follow the show on Twitter @wppluginsatoz
Subscribe to our Newsletter
Today we are reviewing our usual allotment of six great plugins.
John
And first up I have
WP Responsive Menu
https://wordpress.org/plugins/wp-responsive-menu

Last Updated:
04 September 2023
The Lowdown:
Another responsive menu plugin that I was checking out when I need it. This one has slightly less functionality than the one from the previous episode It works well and will help you solve your need for a responsive menu.
Rating 3 Dragons
Marcus
Mailchimp for WooCommerce
https://woocommerce.com/products/mailchimp-for-woocommerce/
With the official MailChimp for WooCommerce integration, your customers and their purchase data are automatically synced with your MailChimp account, making it easy to send targeted campaigns, automatically follow up with customers post-purchase, recommend products, recover abandoned carts, and measure the ROI of your marketing efforts. And it's completely free.
Rating: 5 out of 5
This show is brought to you by:
***Play an ad from JohnOverall.com***
John Overall.com WordPress & Web Services
Finding quality WordPress Hosting and support can be a challenge, well you can drop that stress by contacting JohnOverall.com web services. I can help you eliminate your WordPress stress. Solving your WordPress Emergency issues or doing the more day to day items such as finding that perfect plugin, helping you move to a new hosting provider or even provinding Quality WordPress hosting.
With 20yrs. Exp on-line and over 8 years dedicated to WordPress JohnOverall.com Provides all your web service needs from hosting to WordPress development, repairs and https://wpmalwareremoval.com/.
Visit my website JohnOverall.com, Call 818-850-7729 or send an email to john@wppro.ca
Contest win a Premium Plugin License For:
We have a contest starting this week giving away a premium license from https://bracketspace.com/ where we are giving away a bundle pack of extensions for the Notification plugins bundle pack of extensions for the Notification plugin visit http://WPPluginsAtoZ.com/contests for more info or enter here https://wppluginsatoz.com/giveaway/a-bundle-pack-of-extensions-for-the-notification-plugin/
You can also get a discount off the plugins with a 25% off coupon code for all Notification extensions. Use the code "ILOVEWPAZ" until the end of May 2018 get the core plugin here https://wordpress.org/plugins/notification/
Our next couple plugins for you are
John
WP GDPR
https://nl.wordpress.org/plugins/wp-gdpr-core/

Last Updated:
01 January 1970
The Lowdown:
preparing for the GDPR General data Protection Regulation (Racket)
A good article about this plugin here
https://wpmayor.com/wp-gdpr-plugin-get-gdpr-ready/
This plugin helops in the following ways
The plugin will create a page where users can request access to their personal data, stored on your website.
In the backend you'll get an overview of the requests users send and you can see which plugins collect personal data and need a 'ask for approval' checkbox.
Users who ask to view their personal data will get an email with a unique url on which they can view, update and download their comments and ask for a removal per comment.
When they ask for a removal, the admin has the ability to delete the comment through the wp-gdpr backend.
All emails will be sent automatically.
With add-ons they can view, update and download their personal data or ask for a removal and this for Gravity Forms, Mailchimp, Woocommerce, The events calendar and Events manager.
Rating 3 dragons
Marcus
WP Bannerized Categories
https://wordpress.org/plugins/wp-bannerized-categories/

Last Updated:
30 March 2018
Place a custom banner and link at the top of your category and post pages. Easily update the image through your category edit page. It supports an image for each category. Use custom post category positions with a template tag, and a shortcode for including the image in a custom area within your custom category template and post template. The plugin supports a link for each category / banner image
Rating: 4 out of 5
Listener Feedback / Audio Clips
We like listener feedback you can leave feedback via our contact page, Speakpipe or email us direct.
from Jez Dawes:
I've been looking for a plugin that could be used to auto replenish stock in woocommerce. We have a site, https://www.thesuppstop.com.au which has an ebay plugin connected and we want to keep the stock for the products at 30 in stock or thereabouts. Have you any memory of a plugin that would do that? It probably exists but I haven't figured out the right keywords to search for it yet.
Show Donors
This Show is a Value for Value model meaning if you get any Value out of it please give some Value back and in that vein we would like to acknowledge those that have supported the show in the past week. All donations $50 and over are read out and their note is published here.
For all those who come in below $50 they will remain anonymous and we thank you very much.
This week's Donor/'s are:
And a big thank you to our donors who came in under $50 and to those who have set up weekly subscriptions.
All these small subscriptions really help the show out.
Here are ways you can support the show:
Support the show with a weekly $2.50 subscription by going http://wppluginsatoz.com/donate/
This show is listener supported and we can use more than just money to help the show grow.
Visit WPPluginsAtoZ.com to learn how you can support the show in other ways.
You can also create a monthly donation at Patreon
Remember to support the show at WPPluginsAtoZ.com.
Our last couple plugins today are:
John
Sent in by Mike Howard
KB Support
The Lowdown:
KB Support is a support ticketing system / help desk plugin that is rich in features.
Our focus is to simplify the process of providing customer support, not only fir customers themselves, but also for support agents.
It includes an integrated knowledge base system which can be live searched during customer ticket submissions in order to try and resolve issues or questions before a ticket is created.
We have a variety of premium extensions available (which we're happy to provide as part of the review if you'd like) including integration with Easy Digital Downloads and WooCommerce, Email Piping, Canned Replies and more.
The following features are amongst those Included within the core version (for free)…
– Easily manage and customise submission forms. No coding required, multiple forms can be created and utilised
– Guest submission is fully supported. Customers do not need an account to create or manage support tickets
– Sequential ticket numbers
– Email notifications keep customers, admins and agents up to date with recent ticket events
– Restricted access ensures that only agents and the assigned customer are able to view tickets and correspondence
– A fully responsive and clean front end design where customers can manage their tickets, including viewing and creating replies
– Integrated Knowledge Base articles can be easily created and referenced to try and offer solutions without tickets being created
– Ability to restrict access to individual knowledge base articles to logged in users only
– Auto assign new tickets to agents based on current ticket count, or randomly
– Tracks an agents status so you can see if they are online or offline
– Ability to assign tickets to multiple agents
– Add agents to departments and have assign to departments
– A number of useful shortcodes to display submission forms, KB Article lists, ticket history, login/registration forms, profile editor, KB Article search form – and more
– Numerous template tags enable you to easily add ticket related content into email notifications
– Private ticket notes that are visible to agents only
– Restrict which tickets an agent can view. i.e. Just those to which they are assigned
– Group customers within a company
– Customers can access tickets created by other members of their company
– Uses templates that allow for easy customisation of front end pages, shortcodes and CSS styles
– Ajax based ticket submissions provide a powerful, reliable and friendly interface for customers
– Built in SPAM protection
– Customer portal enabling access to existing and historic tickets
– Truly versatile – A bunch of hooks and filters for our developer friends
– A growing number of extensions providing even more functionality and customisation options
Rating 4 Dragons
Marcus
Featured Category Widget
https://wordpress.org/plugins/featured-category-widget/
Last Updated:
01 April 2018
Widgetized themes often include support for adding a featured page or post, but often there's no easy way to feature a category from your blog. With Featured Category Widget you can easily featured a blog category (or a category from a custom taxonomy, like products), add a custom image and optionally show the category description and a list of sub categories. You can add custom images and set display sizes. Optionally show category description and/or subcategories.
Rating: 4 out of 5
Closing out this Episode The Plugins we covered where:
John's Plugins: WP Responsive Menu – 3, WP GDPR – 3, KB Support – 4
Marcus' Plugins: Mailchimp for WooCommerce – 5, WP Bannerized Categories – 4, Featured Category Widget – 4
Reminders / Commercial / Promotions:
Be sure to check out the YouTube Screencast that goes up later and watch the add on part that has john doing a first impression of one of Marcus's Plugin reviews from this show.
Note to developers who would like to support the show. If you would like to offer up a premium license to give away please go to WPPluginsAtoZ.com/PluginContest
We now have training videos up and on-line part of the WP Plugins network you can find them here at http://wpsupport.ca/category/public-wordpress-training-videos/ or here http://wpsupport.ca/category/members-wordpress-training-videos/ new videos being done weekly.
WordPress News and other interesting WordPress related posts:
For news and information that is related to WordPress be sure and subscribe to our Newsletter.
Just some reminders:
Remember to support the show at wppluginsatoz.com/donate
All the show notes can be found at: WPPluginsAtoZ.com
Make sure you subscribe and review the show at:
Stitcher Radio, Google Play and in the iTunes Store
Follow the show on Twitter @wppluginsatoz
Watch us Live, our Screencasts, Training Videos and Subscribe to us on YouTube
How to Contact Us:
John can be contacted at:
Marcus can be contacted at:
Marcus Couch can be contacted at his website at marcuscouch.com
Twitter @marcuscouch
and remember to follow the show on twitter @wppluginsatoz
https://www.johnoverall.com/wp-content/uploads/2018/04/featured-351.png
600
600
Ahkonsu
https://www.johnoverall.com/wp-content/uploads/2017/10/John-Overall-Logo-PNG-to-go-on-GREEN-Horizontal.png
Ahkonsu
2018-04-11 11:39:38
2018-04-11 11:43:41
WordPress Plugins A to Z Episode 351 Responsive Menus, MailChimp for WooCommerce