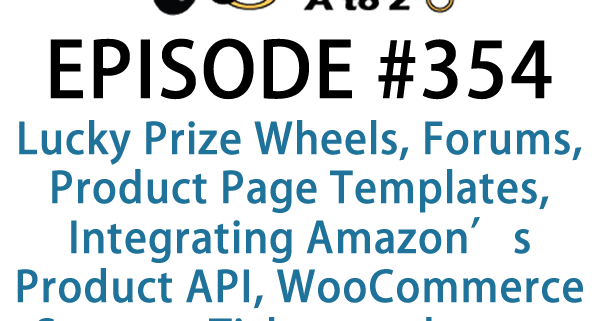 https://www.johnoverall.com/wp-content/uploads/2018/05/Episode354-WPPlugins-A-to-Z.mp3
Podcast: Play in new window | Download | Embed
Subscribe: Google Podcasts | RSS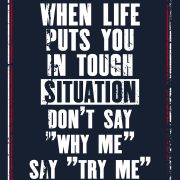 It's Episode 354 and we've got plugins for Lucky Prize Wheels, Forums, Product Page Templates, Integrating Amazon's Product API, WooCommerce Support Tickets and a new WooCommerce Customizer. It's all coming up on WordPress Plugins A-Z!
All the show notes can be found at: WPPluginsAtoZ.com
Make sure you subscribe and review the show at:
Stitcher Radio, Google Play and in the iTunes Store.
Check out our Training Videos, Screencasts and Watch Us Live on YouTube every Monday morning at 10amPST
Follow the show on Twitter @wppluginsatoz
Subscribe to our Newsletter
Today we are reviewing our usual allotment of six great plugins.
John
And first up I have Sent in by Artyom Chakhoyan
wpForo – WordPress Forum Plugin
https://gvectors.com/
https://wordpress.org/plugins/wpforo/

Last Updated:
29 November 2023
The Lowdown:
wpForo is a new generation of WordPress forum plugins made by gVectors Team. Everything you need to run an efficient and professional community. Powerful and beautiful bulletin board with unique features.
wpForo Forums is the best WordPress forum plugin. Full-fledged yet easy and light forum solution for your WordPress website. Comes with modern and responsive forum layouts and styles. This WordPress forum plugin brings everything you need to run an efficient and professional community. Powerful and beautiful forum with unique features.
Rating 4 Dragons
Marcus
WooCommerce Lucky Wheel
https://wordpress.org/plugins/woo-lucky-wheel/

Last Updated:
09 November 2023
Give your site viewers a great experience when visiting your WooCommerce site. This plugin lets your customers enter their emails and take a chance to win a discount coupon by spinning the wheel with WooCommerce Lucky Wheel. Use it to encourage customers to give you their emails by playing a lucky game – spinning the wheel. Set the prizes of the wheel. Automatically send coupon codes via email if they win. Results are calculated from Server side, not a 3rd party.
Rating: 5 out of 5
This show is brought to you by:
John Overall.com WordPress & Web Services
Finding quality WordPress Hosting and support can be a challenge, well you can drop that stress by contacting JohnOverall.com web services. I can help you eliminate your WordPress stress. Solving your WordPress Emergency issues or doing the more day to day items such as finding that perfect plugin, helping you move to a new hosting provider or even provinding Quality WordPress hosting.
With 20yrs. Exp on-line and over 8 years dedicated to WordPress JohnOverall.com Provides all your web service needs from hosting to WordPress development, repairs and https://wpmalwareremoval.com/.
Visit my website JohnOverall.com, Call 818-850-7729 or send an email to john@wppro.ca
Contest win a Premium Plugin License For:
We have a contest running and we are giving away a premium license from https://bracketspace.com/ where we are giving away a bundle pack of extensions for the Notification plugins bundle pack of extensions for the Notification plugin visit http://WPPluginsAtoZ.com/contests for more info or enter here https://wppluginsatoz.com/giveaway/a-bundle-pack-of-extensions-for-the-notification-plugin/
You can also get a discount off the plugins with a 25% off coupon code for all Notification extensions. Use the code "ILOVEWPAZ" until the end of May 2018 get the core plugin here https://wordpress.org/plugins/notification/
Contests powered by the Simple Giveaways Plugin https://en-ca.wordpress.org/plugins/giveasap/
Our next couple plugins for you are
John
https://wordpress.org/plugins/simple-connect-adverts/

Last Updated:
01 January 1970
The Lowdown:
Amazon API Connect & Adverts lets you easily integrate Amazon products into your WordPress pages.
By using your own template , you can present the products in the style of your Website. All by using simple shortcodes.
Rating 4 Dragons
Marcus
WooHoo – WooCommerce Customizer
https://wordpress.org/plugins/woohoo/

Last Updated:
26 August 2020
Want to easily and quickly customise your WooCommerce shop? WooHoo is a new WooCommerce customizer that allows you to:
– Add a cart icon to your site
– Enable/disable product gallery lightbox, slider, and zoom
– Change Add to cart button text
– Change product's Description, Additional information, and Reviews tabs and titles
– Add a prefix to order numbers
– Add content to the Order complete page
– Enable/disable WooCommerce breadcrumbs
– Autocomplete all orders – good if your shops sells just virtual or downloadable products
– Choose number of gallery thumbnails per row on product page
– Choose number of products per row on shop / archive page
– Enable/disable Order notes in checkout
– Change Place order button text in checkout
– Enable/disable categories and tags on product page
– Enable/disable product images in cart
– Enable/disable related products on the product page
– Rename coupon field in cart
Rating: 4 out of 5
Listener Feedback / Audio Clips
We like listener feedback you can leave feedback via our contact page, Speakpipe or email us direct.
Question from Tim from North Carolina
Is there a way to have multiple WooCommerce sites but have all the orders go to one single backend or a CRM plugin that all orders are in one WordPress backend? I can't figure out how to do this.
Answer:
You need to check out the new Woo MultiStore plugin. https://woomultistore.com/ It allows you a whole lot of different options to use one single store as your checkout, even if you have hundreds of domains that have different products listed on them.
Publish and Manage Products
Manage and publish products across a WordPress multiSite environment with multiple web shops at different domains, sub domains or sub directories. There is a main product manage panel where you can manage all products for all the stores. Still, at each store you can manage other store specific products.
Manage Stock
The stock management is handled automatically. You have the option to synchronize the stock quantity of the same products across all your stores. If you need the stores to have different stock quantities that's also possible.
Manage Orders
Order management is made simple as the WooCommerce Multistore plugin uses one main order panel – displaying orders from all the shops.
Export Orders
Orders can be exported to CSV or XLS files. You can also choose to export all orders or only orders from single shops
Each store can use a different language, currency, payment options, in addition to other options that are included in a standard standalone WooCommerce store. You can even have different product descriptions for each store.
Unique product stock management for an easy inventory evaluation. The stock synchronization option allows you to synchronize the stock values of the same products across all the stores in the network.
This is a premium plugin, but I'm sure you will agree it does everything you want and then some. Well worth the cost.
Show Donors
This Show is a Value for Value model meaning if you get any Value out of it please give some Value back and in that vein we would like to acknowledge those that have supported the show in the past week. All donations $50 and over are read out and their note is published here.
For all those who come in below $50 they will remain anonymous and we thank you very much.
This week's Donor/'s are:
And a big thank you to our donors who came in under $50 and to those who have set up weekly subscriptions.
All these small subscriptions really help the show out.
Here are ways you can support the show:
Support the show with a weekly $2.50 subscription by going http://wppluginsatoz.com/donate/
This show is listener supported and we can use more than just money to help the show grow.
Visit WPPluginsAtoZ.com to learn how you can support the show in other ways.
You can also create a monthly donation at Patreon
Remember to support the show at WPPluginsAtoZ.com.
Our last couple plugins today are:
John
Woocommerce Support System
https://wordpress.org/plugins/wc-support-system/

Last Updated:
20 September 2023
The Lowdown:
WooCommerce Support System integrates into your WordPress site a simple and fast support system, which will allow your users to open ticket assistance for WooCommerce products purchased, then receiving a notification when a reply is published.
The ability to update the ticket with new messages, allows you to keep the logical thread of the conversation, making more productive your work and facilitating the user.
Functionlities
Select a page or create a new one for adding the support service in front-end
Chose if insert the tickets table before or after the page content
Customize the colors for admin and users threads.
Send notifications to admin and users
Support service for not logged in users (Premium)
Auto-close tickets after a specified period of time (Premium)
Rating 4 Dragons
Marcus
WooCommerce Product Page Templates
https://wordpress.org/plugins/woo-product-page-templates/

Last Updated:
15 August 2018
This plugin lets you easily create custom page templates for WooCommerce Products. It lets you convert product pages into Landing Pages and a lot more. Do you want to add a Left or Right Sidebar to a Product Page? This plugin makes it easy to do. Want to add sidebars above or below the product description? This one has you covered. The product pages generally look really bad out of the box in WooCommerce.
Rating: 4 out of 5
Closing out this Episode The Plugins we covered where:
John's Plugins: wpForo – WordPress Forum Plugin – 4, Amazon Api Connect & Adverts – 4, Woocommerce Support System – 4
Marcus' Plugins: WooCommerce Lucky Wheel – 5, WooHoo – WooCommerce Customizer – 4, WooCommerce Product Page Templates – 4
Reminders / Commercial / Promotions:
Be sure to check out the YouTube Screencast that goes up later and watch the add on part that has john doing a first impression of one of Marcus's Plugin reviews from this show.
Note to developers who would like to support the show. If you would like to offer up a premium license to give away please go to WPPluginsAtoZ.com/PluginContest
We now have training videos up and on-line part of the WP Plugins network you can find them here at http://wpsupport.ca/category/public-wordpress-training-videos/ or here http://wpsupport.ca/category/members-wordpress-training-videos/ new videos being done weekly
.
WordPress News and other interesting WordPress related posts:
For news and information that is related to WordPress be sure and subscribe to our Newsletter.
Just some reminders:
Remember to support the show at wppluginsatoz.com/donate
All the show notes can be found at: WPPluginsAtoZ.com
Make sure you subscribe and review the show at:
Stitcher Radio, Google Play and in the iTunes Store
Follow the show on Twitter @wppluginsatoz
Watch us Live, our Screencasts, Training Videos and Subscribe to us on YouTube
How to Contact Us:
John can be contacted at:
Marcus can be contacted at:
Marcus Couch can be contacted at his website at marcuscouch.com
Twitter @marcuscouch
and remember to follow the show on twitter @wppluginsatoz
https://www.johnoverall.com/wp-content/uploads/2018/05/featured-354.png
600
600
Ahkonsu
https://www.johnoverall.com/wp-content/uploads/2017/10/John-Overall-Logo-PNG-to-go-on-GREEN-Horizontal.png
Ahkonsu
2018-05-02 14:20:21
2018-05-02 14:20:21
WordPress Plugins A to Z Episode 354 Lucky Prize Wheels, Forum