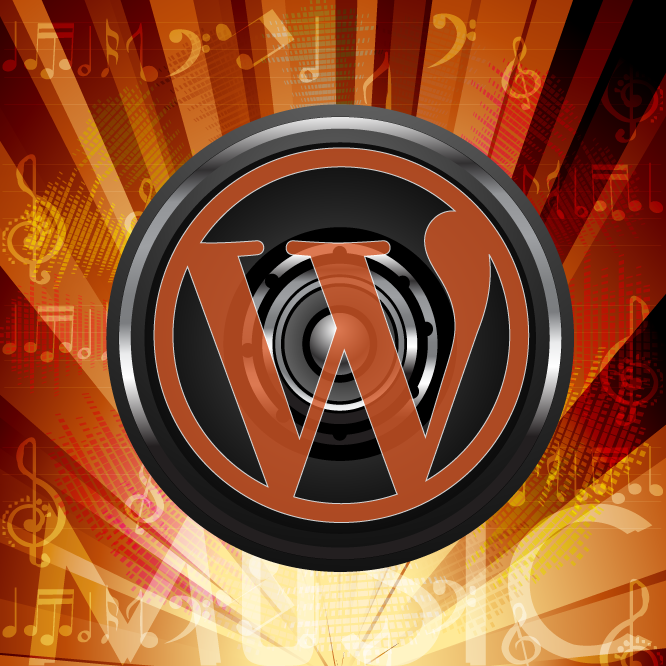 http://www.johnoverall.com/wp-content/uploads/2014/08/Episode182-WPPlugins-A-to-Z.mp3
Podcast: Play in new window | Download | Embed
Subscribe: Google Podcasts | Stitcher | RSS | More
WordPress Plugins A-Z #182
It's episode 182 and we've got plugins for Building your Resume, Enhancing your User Profile, Message Bars, Etsy Shop Building, Dynamic Tables, and a cool way to keep track of post status, By Color! It's all coming up next, on WordPress Plugins A-Z!
Don't forget you can get the show notes at:
WordPress Plugins A-Z Podcast Can also be found at WPPluginsAtoZ.com
And head on over and review us at:
WordPress Plugins A-Z Podcast can be found on Stitcher Radio Click here to Download app or listen online Now.
WordPress Plugins A-Z Podcast can be found on the iTunes Store here.
Follow the show on Twitter @wppluginsatoz
>>>Self Promotion of our businesses here<<<
As WordPress advances it soon becomes clear that many people need WordPress support sometimes is is just a simple question or two such as a simple layout issue, other times something has broken and you may see the white screen of death. This may be time for some Emergency WordPress Support for any question contact John at WPPro.ca/Emergency or give me a quick call at 818-850-7729. If you just need some quick tips to do it yourself check out WPPro.ca/Emergency
–
Use HostGator Coupon PLUGIN to save 30% on ANY hosting plan, any term length.
or
Godaddy Promo Code PLUGIN295 gives you $2.95 .com Domains! Just enter the promo code at checkout for instant savings! That's any .COM domain for under $3! Do it right now while you're listening to the show!
---
Listener Feedback / Audio Clips
Hi guys, love the podcast, keep up the good work!
I listened to one where you talked about a plug-in that works with Google Spreadsheets but cannot find where I wrote the name down. Can you assist with getting me the info for that plug in?
Thanks~
---
WordPress News and other interesting WordPress related posts:
WordPress plugin vulnerabilities affect 20 million downloads, Since May, security company
Sucuri
has found serious security holes in WordPress plugins
WPTouch
(5,670,626 downloads),
Disqus
(1,400,003 downloads),
All In One SEO Pack
(19,152,355 downloads), and
MailPoet Newsletters
(1,894,474 downloads).
http://www.zdnet.com/wordpress-plugin-vulns-affect-over-20-million-downloads-7000031703/
Some 50,000 sites have been sprayed with backdoors from shonky malware targeting a popular and vulnerable WordPress plugin, according to …
*WordPress Plugins Reviewed by John Overall**
Premium Plugin
Submitted by Damian
Etsy WordPress Shop Plugin
http://codecanyon.net/item/etsy-wordpress-shop-plugin/7303552?ref=Ahkonsu
This is a premium plugin that will allow you to bring over your Etsy store to your WordPress website in live time. Whenever you make changes at Etsy theey are automatically reflected on your site. Setup was pretty easy for this and while I like that the one critique I have is that it be made easier to find the short code for the page/post creation, while there are videos many people like myself simply want the code to go and not have to sit though the video to find it. All in all I like the way it works and it lookd=s to be a good replacement for a client I have who uses etsy.
Rating 4 Dragons
Submitted by Luis Rock
Master Bar 1.0
Version: 1.0
Author: Luis Rock
Last Updated:

1 week ago

Requires WordPress Version: 3.0 or higher
Compatible up to: 3.9.1
Downloaded: 36 times
This plugin allows the creation of a message bar at the top of your pages/posts and is a pretty extensive message bar which you can also create an alternative bar for logged in users vs non-logged in. You can place it sitewide  or simple have it appear page by page. You can also use a short code to have it appear only on specific pages. The bar builder let you customize the bar in several ways, colour font, style and more. This so far is the simplist of all the bar plugins I have used and looks to be pretty good check it out.
rating 4 Dragons
 Resume Builder
Version: 1.0.9
Author: Boxy Studio
Last Updated:

6 days ago

Requires WordPress Version: 3.7 or higher
Compatible up to: 3.9.1
Downloaded: 282 times
the lowdown:
So you have a great resume and want to share it on your site or maybe you want to build a directory of Celebrity profiles, or even have a place where people can share their resumes in a particular industry. Well this great free plugin lets you build them out pretty easily. It also uses short codes so you can customize the layout on the front end in many way. It includes a few widgets to display key pieces of information all over your site. pretty simple to use and can help you raise your profile on your site.
rating 4 Dragons.
*WordPress Plugins Reviewed by Marcus Couch**
Ultimate Profile Builder
Ultimate Profile Builder by CMSHelpLive lets you create and manage profiles on your WordPress site! You can define custom user roles like Authors, Actors, Tennis Players or anything you want. It will also allow visitors to register on the site, fill out custom fields specific to user roles and upload profile images. Their profiles can be edited by the users anytime by logging into the profile area of the site. You can display member profiles as list or box view. The profile view will show image thumbnail, profile snippets and user posts contribution.
All user activity takes place on the front end, and logging in and editing does not requires users to go into the dashboard area. This is especially important if you want your users to have a consistent experience across the website.
Rating: 5 out of 5
Rainbow Status
http://wordpress.org/plugins/rainbow-status/
Let Rainbow Status help you visually manage your WordPress publishing.Install Rainbow Status to get separate background colors for Draft, Pending, Published, Scheduled and Private posts/pages.Small plugin, big impact.
Rating: 4 out of 5
WP Table Tag Gen
This plugin generates table tags with a simple operation.
First, please choose the size of the table (rows and columns). You can type on the keyboard a number, click on the spinner, or turn the mouse wheel.
if you want to use th element instead of td element (or vice versa), please drag to select the cells you want to convert, and click on the td ? th button.
If you want to merge cells, please drag to select them and click the "merge" button.Merged cell can be undone in a split button.
If you enter a character in the table directly, please click the "chars" button, and be set to an input mode. When you are done, please click on the "output" button.
To apply the CSS, it is possible to set the class attributes for the cell.
All operations can be undone by clicking the "undo" button.
When table is complete, please click on the button "Insert into post".
Rating: 4 out of 5
---
Commercial:
If you're tired of the same old stock photography then it is time for a change. Just launched the Canada Stock Photo web site at http://CanadaStockPhoto.com featuring some great unique not found eveywhere stock photo images, with new images added daily and even a few that are available for a free download. Click here to get your image!
Save 25% on a content delivery network from MAXCDN use coupon code WPPRO.
Just some reminders:
Get Your Daily dose of WordPress News from the WPPlugins Daily over at WPNews.wpmedic.ca
Rate us at iTunes, blubrry.com, ViaWay.com, Stitcher Radio and any place else you find us.
How to Contact Us:
John can be contacted at:
Marcus can be contacted at:
---
https://www.johnoverall.com/wp-content/uploads/2014/08/wordpress-beat.png
666
666
John
https://www.johnoverall.com/wp-content/uploads/2017/10/John-Overall-Logo-PNG-to-go-on-GREEN-Horizontal.png
John
2014-08-01 15:54:06
2014-08-01 16:12:47
WordPress Plugins A-Z #182 Building your Resume, Enhancing your User Profile, Message Bars, Etsy Shop Building, Dynamic Tables