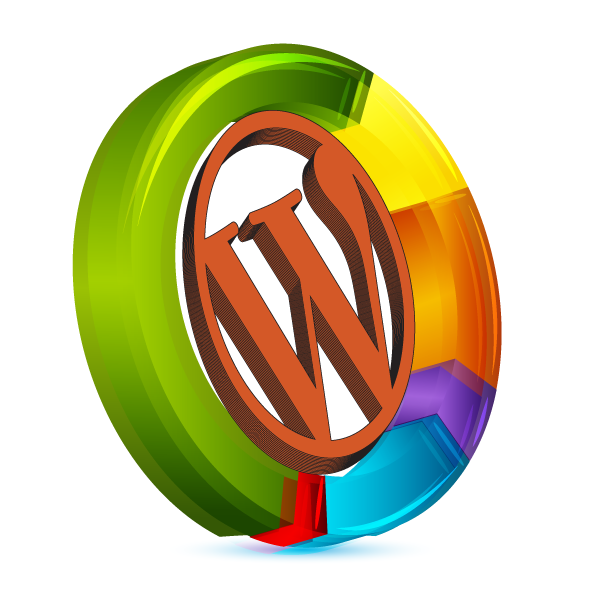 http://www.johnoverall.com/wp-content/uploads/2014/08/Episode184-WPPlugins-A-to-Z.mp3
Podcast: Play in new window | Download | Embed
Subscribe: Google Podcasts | Stitcher | RSS | More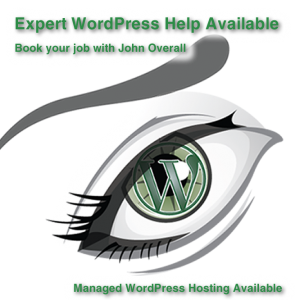 It's episode 184 and we've got plugins for Antispam, Connecting Related Posts, Widget Shortcodes, Customer Reviews and an amazing new way to create fully functional WordPress Demonstration Sites.It's all coming up next on WordPress Plugins A-Z!
Don't forget you can get the show notes at:
WordPress Plugins A-Z Podcast Can also be found at WPPluginsAtoZ.com
And head on over and review us at:
WordPress Plugins A-Z Podcast can be found on Stitcher Radio Click here to Download app or listen online Now.
WordPress Plugins A-Z Podcast can be found on the iTunes Store here.
Follow the show on Twitter @wppluginsatoz
>>>Self Promotion of our businesses here<<<
As WordPress advances it soon becomes clear that many people need WordPress support sometimes is is just a simple question or two such as a simple layout issue, other times something has broken and you may see the white screen of death. This may be time for some Emergency WordPress Support for any question contact John at WPPro.ca/Emergency or give me a quick call at 818-850-7729. If you just need some quick tips to do it yourself check out WPPro.ca/Emergency
–
Godaddy Promo Code PLUGIN295 gives you $2.95 .com Domains! Just enter the promo code at checkout for instant savings! That's any .COM domain for under $3! Do it right now while you're listening to the show!
John's & Marcus Rant: What to rant about?
*WordPress Plugins Reviewed by John Overall**

 Portfolio and Testimonial manager
Version: 1.0
Author: Sankar, Media6Technologies
Last Updated: 3 days ago
Requires WordPress Version: 3.5.0 or higher
Compatible up to: 3.9.1
Downloaded: 75 times
http://wordpress.org/plugins/portfolio-and-testimonial-manager/
The lowdown:
This is one of the few plugins I have seen that manages both portfolios and testimonials in one place. It has settings so you can customize the images sizes that are used in the displays. Allows you to categorize your portfolio items and display them on a single page with a tab using shortcode. The same with the testimonials but it displays them as a scroller bar. All in all this is a pretty nice plugin for displaying portfolios and testimonials.
rating 4 dragons
Honeypot Comments
Version: 1.1.0
Author: gh0stpr3ss
Last Updated: 1 month ago
Requires WordPress Version: 3.5.1 or higher
Compatible up to: 3.9.1
Downloaded: 253 times
http://wordpress.org/plugins/honeypot-comments/
The Lowdown:
Everyone knows the joys of deleting spam comments, this plugin proposes to eliminate that issue once and for all even better than akismet and antispambee. It set a honeypot trap for bot by using a hidden field that only spambots will fill in. This will prevent it from being submitted at all. Still wont stop those pesky humans but it is a great start.
rating 4 dragons
Widgets as Shortcodes
Version: 1.2
Author: OTWthemes.com
Last Updated: 4 weeks ago
Requires WordPress Version: 3.6 or higher
Compatible up to: 3.9.1
Downloaded: 486 times
http://wordpress.org/plugins/widgets-as-shortcodes/
The lowdown:
have you ever had the need to place a default WordPress widget somewhere aside from the sidebars/ well this plugins solves that for you by allowing you to place them in a page with a shortcode. easly chosin from a button on the editor this makes the job of using widgets in other places a breeze.
rating 4 dragons
*WordPress Plugins Reviewed by Marcus Couch**
WP Demo Builder
http://wordpress.org/plugins/wp-demo-builder/
WP Demo Builder is a simple yet powerful way to let your potential customers truly experience your WordPress products. A game changer and the first of its kind, this service helps you create separate demo sites that allow your users to literally do everything with it, both backend and frontend. It's ideal for training, demoing a new theme or plugin, or just creating stage sites where you can do speed tests and see if something breaks. I'll be using this plugin more and more to create demo sites for clients.
Rating: 5 out of 5
Good Reviews for WordPress
http://wordpress.org/plugins/good-reviews-wp/
Add reviews and testimonials to your website and easily display them in posts, pages or widgets using a search-engine-friendly Schema markup.
This plugin will output reviews using Schema.org markup to help search engines like Google identify and integrate the reviews with your listing.
Add 5-star or numbered ratings to reviews
Add a photo of the reviewer
Add a link to the review or the reviewer's organization to increase credibility
Schema.org markup for better SEO
Add reviews to any page, post or sidebar
Rating: 4 out of 5
Post Connector
http://wordpress.org/plugins/post-connector/
In WordPress, post types are often related, for instance, you might want to relate recipes to ingredients. But to do so, you'd normally have to use a custom taxonomy. With Post Connector, you can directly relate post types to post types, foregoing all the hassle of having to create loads of custom taxonomies and just allowing you to do what you really want to do.
Rating: 5 out of 5
Plugins Overview:
John's Plugins: 
Marcus' Plugins: WP Demo Builder – 5, Good Reviews – 4, Post Connector – 5
Commercial:
If you're tired of the same old stock photography then it is time for a change. Just launched the Canada Stock Photo web site at http://CanadaStockPhoto.com featuring some great unique not found eveywhere stock photo images, with new images added daily and even a few that are available for a free download. Click here to get your image!
Save 25% on a content delivery network from MAXCDN use coupon code WPPRO.
Use HostGator Coupon PLUGIN to save 30% on ANY hosting plan, any term length.
Just some reminders:
Get Your Daily dose of WordPress News from the WPPlugins Daily over at WPNews.wpmedic.ca
Rate us at iTunes, blubrry.com, ViaWay.com, Stitcher Radio and any place else you find us.
How to Contact Us:
John can be contacted at:
o    on my website @ http://www.johnoverall.com/ 
o    WordPress Emergency Support http://wppro.ca/wpemergency
o    email: john@wppro.ca
Marcus can be contacted at:
o    Marcus Couch can be contacted at his website at marcuscouch.com 
and remember to follow the show on twitter @wppluginsatoz
https://www.johnoverall.com/wp-content/uploads/2014/08/wordpress1.png
600
600
John
https://www.johnoverall.com/wp-content/uploads/2017/10/John-Overall-Logo-PNG-to-go-on-GREEN-Horizontal.png
John
2014-08-15 12:42:06
2014-08-16 23:54:30
WordPress Plugins A-Z #184 Antispam, Connecting Related Posts, Widget Shortcodes, Customer Reviews