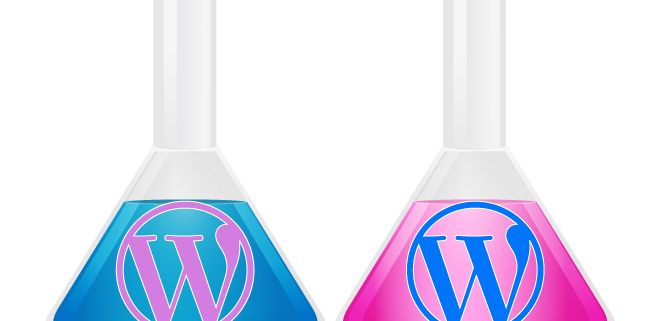 http://www.johnoverall.com/wp-content/uploads/2015/04/Episode214-WPPlugins-A-to-Z.mp3
Podcast: Play in new window | Download | Embed
Subscribe: Google Podcasts | Stitcher | RSS | More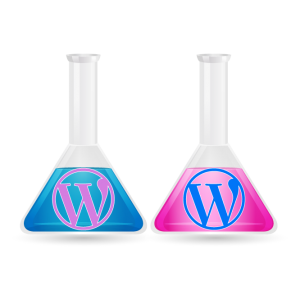 It's episode 214 and we've got plugins for Gravity Forms PDFs, Front End Tools, Disk Space Usage, Form Signatures, Media Library Exports and a neat new Auto Post Loader. It's all coming up on WordPress Plugins A-Z!
Don't forget you can get the show notes at:
WordPress Plugins A-Z Podcast Can also be found at WPPluginsAtoZ.com or on Twitter @wppluginsatoz
And head on over and review us at:
WordPress Plugins A-Z Podcast can be found on Stitcher Radio Click here to Download app or listen online Now.
WordPress Plugins A-Z Podcast can be found on the iTunes Store here.
Follow the show on Twitter @wppluginsatoz
>>>Self Promotion of our businesses here<<<
WordPress as great as it is sometimes has trouble and when you face that trouble I am there to help you solve it get get you back up and running. This may be time for some Emergency WordPress Support for any question contact John at WPPro.ca/Emergency or give me a quick call at 818-850-7729. If you just need some quick tips to do it yourself check out WPPro.ca/Emergency
–
If you're seeking better ways to grow your site traffic, get more conversions and increase user engagement, consider joining the program at OnlineBizCoach.com. Marcus is preparing the entire course system now, and by signing up to the newsletter, you'll be first in line to join the new program when it opens later this month!
Listener Feedback / Audio Clips
Best for building websites
5 Stars in iTunes by Mad about Cairo from USA on March 13, 2015
I totally rely on A to Z to help me build and take my website to the next level. I am recommending and sharing your info all the time! I have two major projects right now–organizing WordCamp Cairo and launching a new website on natural lifestyle design: permapaleo.info Keep up the great work!!
Worth the wait!
5 Stars in iTunes by Uthguytech from USA on March 10, 2015
I have been a WordPress user for many years. I try to keep my website GodPonders.org current and well run. Nothing gives me as much FREE useable advice on a weekly basis. I wait for the newest podcast each week. This is the only podcast that never has multiple unplayed episodes building up. BONUS great Show Notes from their Website.
Great for the Novice
5 Stars in iTunes by Usslaneia7 from USA on March 2, 2015
I truly appreciate that you two take the time to go through all these plug-ins evaluate them and then give us an opportunity to check them out it has made things so much easier for a person that has just jumped into this industry and I personally have been able to use this knowledge and share this knowledge with others thank you very much
WordPress News and other interesting WordPress related posts:
As many as 1 million sites imperiled by dangerous bug in WordPress plugin
Persistent XSS in WP-Super-Cache allows attackers to insert malicious code.
http://arstechnica.com/security/2015/04/as-many-as-1-million-sites-imperiled-by-dangerous-bug-in-wordpress-plugin/
*WordPress Plugins Reviewed by John Overall**
User Frontend
The Lowdown:
Do you need an easy way to keep your users out of the admin area, this is a great plugin for that. It works with your theme to craete a profile page and keeps users from seeing the backend admin area.
Rating 4 dragons
Gravity PDF
The Lowdown:
Have you ever had the need to get your Gravity forms to produce a PDF file? This is the solution for you after trying several PDF creators and plugins specifically for Gravity Forms I came across this one. It produces a great simple PDF of your forms out put and a little minor tweaking of the template you can even insert custom lines from the form. If you spend a little time in the plugins functions file you can even get a PDF emails direct to you and your client. All in all a great plugin.
Rating 5 Dragons.
Gravity Forms Signature Add-On
Premium Plugin
The Lowdown:
If you have a need to collect an actual signature for your forms then this addon for GravityForms is your solution. It is easy to install and allows you to add a signature blog to any of your forms. You users can ether sign with their finger on a touch device or using a mouse on a regular keyboard.
Rating 5 Dragons
*WordPress Plugins Reviewed by Marcus Couch**
Disk Usage Sunburst
https://wordpress.org/plugins/disk-usage-sunburst/
This plugin shows all files of your WordPress installation at once. These are displayed in a neat "Sunburst Chart" format. Each arc within the chart is designated as either a directory or a file. Hover your mouse over an arc to see the size of the file or directory. The bigger the arc is, the larger the file or directory is. It's a quite useful method in determining the largest files in your WP install!
Rating: 4 out of 5
Download Media Library
https://wordpress.org/plugins/download-media-library/
Plain and simple, this plugin lets you download your entire media library as a ZIP file. Your options allow you to designate to download via post type, post name, media type and file extension.
Rating: 4 out of 5
Auto Load Next Post
https://wordpress.org/plugins/auto-load-next-post/
Auto Load Next Post loads the next post after one another as you scroll down the page. To do this, it reads the post navigation in your theme at the end of each post and collects the post URL. With this, it asks WordPress to do a partial content load and the javascript places the content of the next post underneath the parent post.
It also updates your web history by manipulating the web address and page title so if you were to hit refresh, you will be taken to the post you were viewing last. You will find that when pressing the previous button in your browser to go back you will be taken to the previous post.
Rating: 5 out of 5
Plugins Overview:
John's Plugins: User Frontend – 4, Gravity PDF – 5, Gravity Forms Signature Add-On – 5
Marcus' Plugins: Disk Usage Sunburst – 4, Download Media Library – 4, Auto Load Next Post – 5
Commercial:
If you're tired of the same old stock photography then it is time for a change. Just launched the Canada Stock Photo web site at http://CanadaStockPhoto.com featuring some great unique not found eveywhere stock photo images, with new images added daily and even a few that are available for a free download. Click here to get your image!
Be sure to sign up to Marcus' mailing list at MarcusCouch.com! He has a lot of new, exclusive content that he doesn't blog, but adds to his private newsletter. Come see what he's got going on!
Just some reminders:
Rate us at iTunes, blubrry.com, ViaWay.com, Stitcher Radio and any place else you find us.
How to Contact Us:
John can be contacted at:
Marcus can be contacted at:
and remember to follow the show on twitter @wppluginsatoz
https://www.johnoverall.com/wp-content/uploads/2015/04/beakers.png
666
666
John
https://www.johnoverall.com/wp-content/uploads/2017/10/John-Overall-Logo-PNG-to-go-on-GREEN-Horizontal.png
John
2015-04-12 10:34:59
2015-04-12 10:34:59
WordPress Plugins A-Z #214 Gravity Forms PDFs