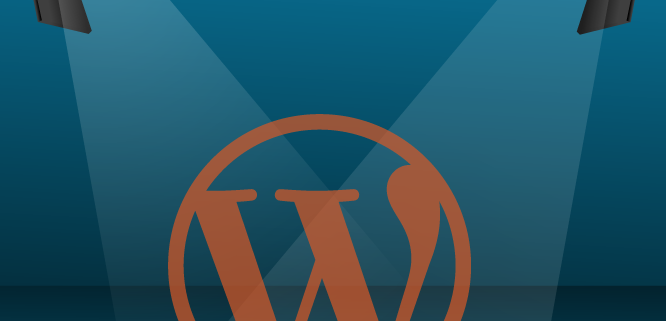 http://www.johnoverall.com/wp-content/uploads/2015/04/Episode216-WPPlugins-A-to-Z.mp3
Podcast: Play in new window | Download | Embed
Subscribe: Google Podcasts | Stitcher | RSS | More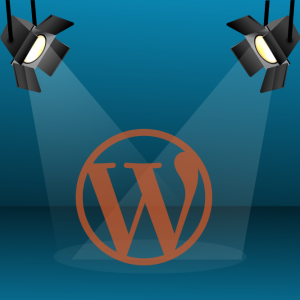 It's episode 216 and we've got plugins for Facebook Integration, Youtube video embedding, Plugin Groups, PDF Magazines, Custom share buttons and a great new way to add Resumes to your site. It's all coming up on WordPress Plugins A-Z!
Don't forget you can get the show notes at:
WordPress Plugins A-Z Podcast Can also be found at WPPluginsAtoZ.com or on Twitter @wppluginsatoz
And head on over and review us at:
WordPress Plugins A-Z Podcast can be found on Stitcher Radio Click here to Download app or listen online Now.
WordPress Plugins A-Z Podcast can be found on the iTunes Store here.
Follow the show on Twitter @wppluginsatoz
>>>Self Promotion of our businesses here<<<
WordPress as great as it is sometimes has trouble and when you face that trouble I am there to help you solve it get get you back up and running. This may be time for some Emergency WordPress Support for any question contact John at WPPro.ca/Emergency or give me a quick call at 818-850-7729. If you just need some quick tips to do it yourself check out WPPro.ca/Emergency
–
If you're seeking better ways to grow your site traffic, get more conversions and increase user engagement, consider joining the program at OnlineBizCoach.com. Marcus is preparing the entire course system now, and by signing up to the newsletter, you'll be first in line to join the new program when it opens later this month!
Listener Feedback / Audio Clips
Possibly my most useful podcast
in iTunes by hooperman13 from UK on June 23, 2014
Thanks so much John and Marcus, for all the work you put in on this Podcast. There are so many WordPress plug-ins it's really difficult keeping up to date. I listen regularly to your podcast whilst driving and you often suggest plug-ins for purposes I haven't event considered but that are just what I need. Your friendly, chatty style not only makes your programme a pleasant listen, it also makes it easier for me to remember your great suggestions when the occasion arises.
View in browser
Great Way to Discover New Plug-ins
in iTunes by Jocompto from USA on May 16, 2014
This is a great way to get ideas about plug-ins that are available or save time checking out plug-ins. Many times, they describe something that is available that I couldn't/didn't find or didn't think to look for a solution. Good job covering short-comings of some plug-ins and what scenarios the plug-in addresses well.
View in browser
Site Owner (Ryan)
in iTunes by AmazingAlumni.com from USA on May 10, 2014
I have about about 20 favorite podcast that I listen to, but of those 20, I really only have time to listen to three maybe five a week. I make sure that WordPress Plug-ins from A to Z makes the cut every week. For someone who has recently entered the world of WordPress, I have found you guys and your loyal team of dragons to be a must listen. Thank you for all the research and work you put in to giving your audience an awesome show. IF you read this, please compare google webkite plugin to Participants Database plugin. You talked about webkite a few episodes back. Thanks again.
View in browser
*WordPress Plugins Reviewed by John Overall**
YouTube Advanced by Embed Plus
The Lowdown:
This is a real nice freemium plugin the same freatures for embedding the videos works great and if you opt for the premium version you can then add your own popups to the video on your site and nice way to get the viewer to participate in the process.
Rating 5 Dragons
WordPress Facebook
the Lowdown:
one thing that seems to happen in WordPress regularly is that when you do a theme upgrade you end up replacing several plugins along the way as well as getting rid of some junk you may have accumulated. I recently was faced with this during an upgrade to my website at JohnOverall.com I had a Facebook comments plugin in place but it had been giving me grief off and on for a while but had not made the time to remove and replace it. This plugin also replaces a couple other plugins I had been using for additional Facebook features. It not only places comments but let you create like boxes, recommendations, activity feeds, facepile and more. Pretty easy to use and setup check it out.
rating 4 Dragons
Custom Share Buttons with Floating Sidebar
The Lowdown:
This is a simple floating share button adder it is pretty straightforward for its basic setup. Just install activate and choose which social program you want to share with. It does have some nice customizations so you can use your own custom logos for social programs if you like. You can customize the background of the images and disable it for mobile devices and the home page. Or go pro with it and have it fully responsive.
Rating 4 Dragons
*WordPress Plugins Reviewed by Marcus Couch**
Publish PDF Documents on your WordPress blog.This plugin is idea for magazines and catalogs.
Lite Features:
Direct PDF Rendering No conversion
Works with unlimited number of pages
Flipbook effect
Pro Version Features:
Direct PDF Rendering
unlimited number of pages
Flipbook
Navigation Controls
Multi-Zoom
Retina display support
Shortcode support for shelf and inserting publications in posts
1 Year support + updates
Rating: 3 out of 5
Easy way to create your CV/Resume/Biodata, predefined fields lets you input unlimited data and display frontend with awesome themes. It works via custom post type interface, allowing you to turn on and off different sections of your resume.
Rating: 4 out of 5
If you have a lot of plugins installed, it can be difficult to manage them all. Now you can organize the plugins admin page by grouping your plugins by purpose. Each group will be displayed as a plugin status tabs in the plugins admin page, so you can easily filter which plugins you are viewing by group.
Rating: 5 out of 5
Plugins Overview:
John's Plugins: YouTube Advanced – 5, WordPress Facebook – 4, Custom Share Buttons with Floating Sidebar – 4
Marcus' Plugins: Free PDF WordPress Flipbook plugin (PDF Viewer) – 3, Resume Builder – 4, Plugin Groups – 5

Commercial:
If you're tired of the same old stock photography then it is time for a change. Just launched the Canada Stock Photo web site at http://CanadaStockPhoto.com featuring some great unique not found eveywhere stock photo images, with new images added daily and even a few that are available for a free download. Click here to get your image!
Be sure to sign up to Marcus' mailing list at MarcusCouch.com! He has a lot of new, exclusive content that he doesn't blog, but adds to his private newsletter. Come see what he's got going on!
Just some reminders:
Rate us at iTunes, blubrry.com, ViaWay.com, Stitcher Radio and any place else you find us.
How to Contact Us:
John can be contacted at:
Marcus can be contacted at:
and remember to follow the show on twitter @wppluginsatoz
https://www.johnoverall.com/wp-content/uploads/2015/04/wordpressspotlight.png
666
666
John
https://www.johnoverall.com/wp-content/uploads/2017/10/John-Overall-Logo-PNG-to-go-on-GREEN-Horizontal.png
John
2015-04-27 07:23:25
2015-04-27 07:23:25
WordPress Plugins A-Z #216 Facebook Integration