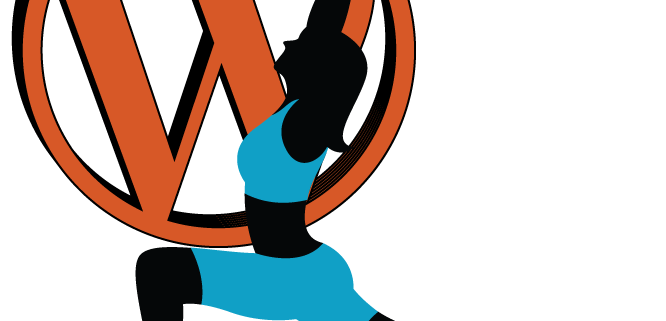 http://www.johnoverall.com/wp-content/uploads/2015/04/Episode217-WPPlugins-A-to-Z.mp3
Podcast: Play in new window | Download | Embed
Subscribe: Google Podcasts | Stitcher | RSS | More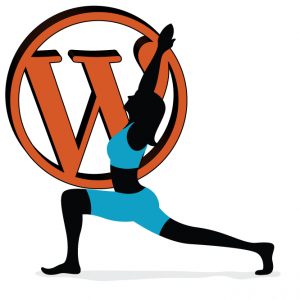 It's episode 217 and we've got plugins for Button Creation, Tracking Code Embedding, Event Calendars, Membership Sites, Activity Feeds and Shortcodes displayed in your content based on time. It's all coming up on WordPress Plugins A-Z!
Don't forget you can get the show notes at:
WordPress Plugins A-Z Podcast Can also be found at WPPluginsAtoZ.com or on Twitter @wppluginsatoz
And head on over and review us at:
WordPress Plugins A-Z Podcast can be found on Stitcher Radio Click here to Download app or listen online Now.
WordPress Plugins A-Z Podcast can be found on the iTunes Store here.
Follow the show on Twitter @wppluginsatoz
>>>Self Promotion of our businesses here<<<
WordPress as great as it is sometimes has trouble and when you face that trouble I am there to help you solve it get get you back up and running. This may be time for some Emergency WordPress Support for any question contact John at WPPro.ca/Emergency or give me a quick call at 818-850-7729. If you just need some quick tips to do it yourself check out WPPro.ca/Emergency
–
If you're seeking better ways to grow your site traffic, get more conversions and increase user engagement, consider joining the program at OnlineBizCoach.com. Marcus is preparing the entire course system now, and by signing up to the newsletter, you'll be first in line to join the new program when it opens later this month!
*WordPress Plugins Reviewed by John Overall**
The Events Calendar
The Lowdown:
Do you need an events plugin then this one will do pretty nicly it is another in the long list of now freemium plugins I had predicted a couple years ago. The free ersion is pretty nice in its display and how it handles the events. It creates pretty nice maps and layout that seem to fit into most themes well. The premium version offers more flexability in the calendar displays including a full map with markers. I did discover that this plugin does have a couple things wanting. Instead like most events calendar plugins this one does not have an individule page for the alendars you can easilty add to and it also seems to have more plugin conflicts that most. All in all though once all is solved it works pretty well.
Rating 4 Dragons
Premium Plugin
Whishlist Membership
http://member.wishlistproducts.com/
This is a premium plugin that i have been using for a client and have discovered that it is not all that great of a membership plugin especially if you use PayPal for payments. I found that setup for the plugin was not a completly easy task and that when using paypal intergration which is the most common payment gateway it requires you to create paypal buttons on your paypal account for each membership level you have. Plugin it does not have an easy way for a zero dollar sample membership. It does help with iniatal page setup to some extent but not as thoughogh as most other membership plugins I have used. I found it difficult to get it fully functioning and easy payment processing. While it does work pretty well I would reccomend a diffent plugin like S2Membership or Paidmembership Pro.
Rating 3 Dragons almost a 2
RunKeeper WordPress Activity Feed
The Lowdown:
Are you a runner or an active person using Runkeeper to track your runs? If you would like an easy way to share this information on your personal site this is a great plugin for that. Simple to install and configure and then connect to your Runkeeper account. Everytime you have a completed activity it gets auto uploaded for your.
Rating 4 Dragons
*WordPress Plugins Reviewed by Marcus Couch**
Time Lord
https://wordpress.org/plugins/time-lord/
Time Lord is a plugin which allows you to schedule the publication of part of your content on a set date. It can also calculate age based on a set year in the past or the estimated time if the year is set in the future.
Rating 5 out of 5
—-
Tracking Code Manager
https://wordpress.org/plugins/tracking-code-manager/
A plugin to manage ALL your tracking code and conversion pixels, simply. Compatible with Facebook Ads, Google Adwords and ALL kinds of Saas tools.
Rating 5 out of 5
—
Mango Buttons
https://wordpress.org/plugins/mango-buttons/
Mango Buttons is a button creator for WordPress that allows anyone to create beautiful buttons anywhere on their site.
Rating 5 out of 5
Plugins Overview:
John's Plugins:The Events Calendar – 4, Premium Plugin – 3 (almost 2), RunKeeper WordPress Activity Feed – 4
Marcus' Plugins: Time Lord – 5, Tracking Code Manager – 5, Mango Buttons – 5
Commercial:
If you're tired of the same old stock photography then it is time for a change. Just launched the Canada Stock Photo web site at http://CanadaStockPhoto.com featuring some great unique not found eveywhere stock photo images, with new images added daily and even a few that are available for a free download. Click here to get your image!


Be sure to sign up to Marcus' mailing list at MarcusCouch.com! He has a lot of new, exclusive content that he doesn't blog, but adds to his private newsletter. Come see what he's got going on!
Just some reminders:
Rate us at iTunes, blubrry.com, ViaWay.com, Stitcher Radio and any place else you find us.
How to Contact Us:
John can be contacted at:
Marcus can be contacted at:
and remember to follow the show on twitter @wppluginsatoz
https://www.johnoverall.com/wp-content/uploads/2015/04/flex-wp.png
666
666
Ahkonsu
https://www.johnoverall.com/wp-content/uploads/2017/10/John-Overall-Logo-PNG-to-go-on-GREEN-Horizontal.png
Ahkonsu
2015-05-04 06:14:59
2015-05-01 09:48:57
WordPress Plugins A-Z #217 Button Creation