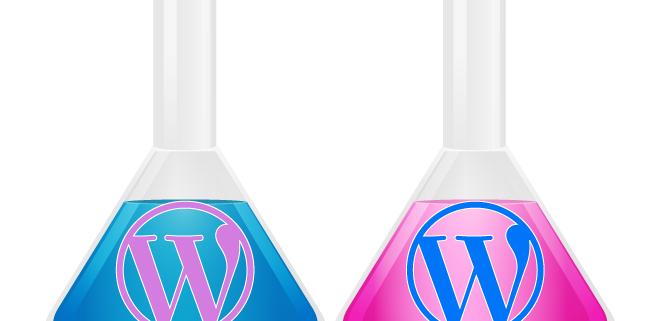 http://www.johnoverall.com/wp-content/uploads/2015/05/Episode220-WPPlugins-A-to-Z.mp3
Podcast: Play in new window | Download | Embed
Subscribe: Google Podcasts | Stitcher | RSS | More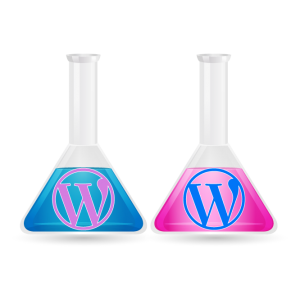 It's episode 220 and we've got plugins for Domain Mapping, Wholesale Pricing for WooCommerce, Enhanced Comments, auditing tools for plugins, Link Titles and a tool for managing plugins on MultiSite. It's all coming up on WordPress Plugins A-Z!
Don't forget you can get the show notes at:
WordPress Plugins A-Z Podcast Can also be found at WPPluginsAtoZ.com or on Twitter @wppluginsatoz
And head on over and review us at:
WordPress Plugins A-Z Podcast can be found on Stitcher Radio Click here to Download app or listen online Now.
WordPress Plugins A-Z Podcast can be found on the iTunes Store here.
Follow the show on Twitter @wppluginsatoz
>>>Self Promotion of our businesses here<<<
WordPress as great as it is sometimes has trouble and when you face that trouble I am there to help you solve it get get you back up and running. This may be time for some Emergency WordPress Support for any question contact John at WPPro.ca/Emergency or give me a quick call at 818-850-7729. If you just need some quick tips to do it yourself check out WPPro.ca/Emergency
–
If you're seeking better ways to grow your site traffic, get more conversions and increase user engagement, consider joining the program at OnlineBizCoach.com. Marcus is preparing the entire course system now, and by signing up to the newsletter, you'll be first in line to join the new program when it opens later this month!
*WordPress Plugins Reviewed by John Overall**
Premium Plugin
Domain Mapping
https://premium.wpmudev.org/project/domain-mapping/
The Lowdown:
Part two to the plugin I discussed about multi domains is to have the ability for our users to map their own domain to the subdomain of the site. It works very nicely the only issue is you need a little knowledge about how to set up an "A" record for the domain you are going to map or contact support to help get you though it. All in all I am pretty happy with how this is working.
Rating 5 Dragons.
Multisite Plugin Manager
Version: 3.1.4
Author: Aaron Edwards
Last Updated: 1 year ago
Requires WordPress Version: 3.7.3 or higher
Compatible up to: 3.9.6
Active Installs: 500+
the Lowdown
This plugin give you some great tools to have even more controls on your plugins in WP Multisite. But did have a conflict with one of my other essential plugins so it had to go. I did give it a quick test and its pretty nice for managing activations across your network.
rating 3 dragons
Premium Plugin
Comments +Plus
https://premium.wpmudev.org/project/comments-plus/
The lowdown:
This plugin takes advantage of the WPMU network and can be activated network wide so that all sites use the added functionality of visitors being able to add comments with their Facebook, twitter, Google+ and WordPress.com accounts. This can help encourage your visitors to your network to leave more comments and become engaged in the topics.
rating 3 dragons.
*WordPress Plugins Reviewed by Marcus Couch**
Plugin Auditor
https://wordpress.org/plugins/plugin-auditor/
Plugin Auditor records details of who installed and activated each plugin on your website and why.
Rating: 5 out of 5
WooCommerce Wholesale Prices
https://wordpress.org/plugins/woocommerce-wholesale-prices/
WooCommerce Wholesale Prices gives WooCommerce store owners the ability to supply specific users with wholesale pricing for their product range.
Rating: 4 out of 5
Title and Nofollow For Links
https://wordpress.org/plugins/title-and-nofollow-for-links/
The plugin adds a title and a rel="nofollow" checkbox to the insert link popup box
Rating: 4 out of 5
Plugins Overview:
John's Plugins: Domain Mapping – 5, Multisite Plugin Manager – 3, Comments +Plus – 3
Marcus' Plugins: Plugin Auditor – 5, WooCommerce Wholesale – 4, Title and NoFollow links – 4
Commercial:
If you're tired of the same old stock photography then it is time for a change. Just launched the Canada Stock Photo web site at http://CanadaStockPhoto.com featuring some great unique not found anywhere stock photo images, with new images added daily and even a few that are available for a free download. Click here to get your image!
Be sure to sign up to Marcus' mailing list at MarcusCouch.com! He has a lot of new, exclusive content that he doesn't blog, but adds to his private newsletter. Come see what he's got going on!
Just some reminders:
Rate us at iTunes, blubrry.com, ViaWay.com, Stitcher Radio and any place else you find us.
How to Contact Us:
John can be contacted at:
Marcus can be contacted at:
Marcus Couch can be contacted at his website atcom 
and remember to follow the show on twitter @wppluginsatoz
https://www.johnoverall.com/wp-content/uploads/2015/05/beakers.png
666
666
John
https://www.johnoverall.com/wp-content/uploads/2017/10/John-Overall-Logo-PNG-to-go-on-GREEN-Horizontal.png
John
2015-05-25 14:12:50
2015-05-25 14:20:48
WordPress Plugins A-Z #220 Domain Mapping