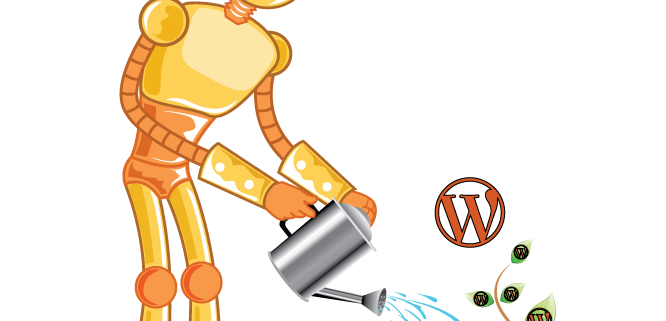 http://www.johnoverall.com/wp-content/uploads/2015/06/Episode222-WPPlugins-A-to-Z.mp3
Podcast: Play in new window | Download | Embed
Subscribe: Google Podcasts | Stitcher | RSS | More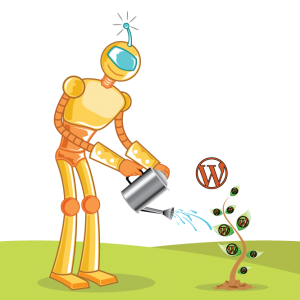 It's episode 222 and we've got plugins for Push Notifications, Running data, User Switching, Pro Sites and a new plugin to move the admin bar. It's all coming up on WordPress Plugins A-Z!
Don't forget you can get the show notes at:
WordPress Plugins A-Z Podcast Can also be found at WPPluginsAtoZ.com or on Twitter @wppluginsatoz
And head on over and review us at:
WordPress Plugins A-Z Podcast can be found on Stitcher Radio Click here to Download app or listen online Now.
WordPress Plugins A-Z Podcast can be found on the iTunes Store here.
Follow the show on Twitter @wppluginsatoz
>>>Self Promotion of our businesses here<<<
WordPress as great as it is sometimes has trouble and when you face that trouble I am there to help you solve it get get you back up and running. This may be time for some Emergency WordPress Support for any question contact John at WPPro.ca/Emergency or give me a quick call at 818-850-7729. If you just need some quick tips to do it yourself check out WPPro.ca/Emergency
–
If you're seeking better ways to grow your site traffic, get more conversions and increase user engagement, consider joining the program at OnlineBizCoach.com. Marcus is preparing the entire course system now, and by signing up to the newsletter, you'll be first in line to join the new program when it opens later this month!
Listener Feedback / Audio Clips
Look forward to the release of each episode
iTunes Review by mintdave from USA on May 2, 2015
John and Marcus, you guys have a fantastic show. Unlike any other. I have a running list of plugins I need to try, all of which I learned about from your show. You really do save tons of time by highlighting plugins that I might have never known about. I also appreciate how you briefly cover the latest wordpress news in the beginning as well. Keep up the good work! If I could put in one request, it would be for you to add a page on your website that lists the top 10 or 15 plugins by category. Because as time goes on, the plugin recommendations you make often get lost in the pile. But if you had an ongoing 'Best plugins by category page', it would help a lot, since it is harder to go back through the archives and find recommendations from way back. But other than that, fantastic job! Thanks for all of your work!
SPEAKPIPE FROM KEITH FROM OHIO – WP Rollback question.
*WordPress Plugins Reviewed by John Overall**
More Multi Site Plugins
Premium Plugin
Pro Sites (Formerly Supporter)
http://premium.wpmudev.org/project/pro-sites/
The Lowdown
This plugin allows you to create yourself a paid multi site offering multiple levels of membership payments. In similar fashion to what WordPress.org offers up. You can set which themes each level can use, which plugins they get and more. It allows you to inset advertising into the free sites so you can get a small return on your investment of time does take a while to get it all setup but worth it.
Rating 4 Dragons
Unconfirmed
the Lowdown:
this is a simple plugin that allows you to cancel a request that has been made for an account and also to see who has made requests and how long they are in the cue. this is a great tool in case an email gets lost(we know that never happens) so you can allow someone to sign up again with the same email.
rating 4 Dragons
User Switching
the Lowdown:
This is a great tools so you can check out your multi site form a regular user point of view without having to log out and then log back in switching between account with a simple click.
rating 4 Dragons
*WordPress Plugins Reviewed by Marcus Couch**
WP Admin Bar Mover
https://wordpress.org/plugins/wp-admin-bar-mover/
Fix your headaches with the admin bar overlapping your fixed top nav or distorting your layout while logged in by moving your admin bar to different locations on your screen or making the admin bar transparent. Choose from multiple positioning features such as right side, left side and bottom positioning for your admin bar. You can also set the WordPress admin bar to be transparent until hovered, giving you a better vision of the site overall. Get the benefits of a logged out session while logged in and making changes!
This plugin also supports responsive views of the WordPress Admin Bar for mobile views. Note that the hover transparency is intentionally disabled for screen widths under 782px due to lack of hover states on most mobile devices.
Rating: 4 out of 5
WP Quick Push
https://wordpress.org/plugins/wp-quick-push/
Quickly send notification to Push enabled devices from WordPress dashboard. The Plugin also facilitates customized JSON data support for your applications. Currently supporting only Parse.com Push Service (for iOS, Android, Windows etc.). One must have cURL enabled on the host and some patience.
Rating: 4 out of 5
RunPress
https://wordpress.org/plugins/runpress/
A plugin to query the Runtastic website. Returns the data of your running activities. This plugin gives you the opportunity to query the Runtastic website by using your Runtastic username and password. Only running activities can be queried and shown on your wordpress site. Widget included! DataTables are used to display your data. Charts (Google Charts) ready. You MUST have CURL-Support in your PHP.INI active!
Rating: 4 out of 5
Plugins Overview:
John's Plugins: Pro Sites (Formerly Supporter) – 4, Unconfirmed – 4, User Switching – 4
Marcus' Plugins:  Wp Admin Bar Mover – 4, WP QuickPush – 4, Runpress – 4
Commercial:
If you're tired of the same old stock photography then it is time for a change. Just launched the Canada Stock Photo web site at http://CanadaStockPhoto.com featuring some great unique not found eveywhere stock photo images, with new images added daily and even a few that are available for a free download. Click here to get your image!
Be sure to sign up to Marcus' mailing list at MarcusCouch.com! He has a lot of new, exclusive content that he doesn't blog, but adds to his private newsletter. Come see what he's got going on!
Just some reminders:
Rate us at iTunes, blubrry.com, ViaWay.com, Stitcher Radio and any place else you find us.
How to Contact Us:
John can be contacted at:
Marcus can be contacted at:
and remember to follow the show on twitter @wppluginsatoz
https://www.johnoverall.com/wp-content/uploads/2015/06/grow-wordpress.png
666
666
John
https://www.johnoverall.com/wp-content/uploads/2017/10/John-Overall-Logo-PNG-to-go-on-GREEN-Horizontal.png
John
2015-06-08 07:40:18
2015-06-08 07:40:18
WordPress Plugins A-Z #222 Push Notifications