http://www.johnoverall.com/wp-content/uploads/2015/07/Episode227-WPPlugins-A-to-Z.mp3
Podcast: Play in new window | Download | Embed
Subscribe: Google Podcasts | Stitcher | RSS | More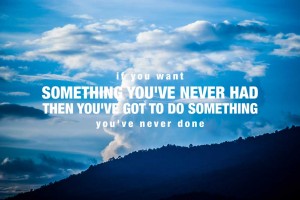 It's Episode 227 and I've got plugins for Security, Multi Site management, and a great new way to get your analytics from Google, Facebook and Twitter. It's all coming up on WordPress Plugins A-Z!
Don't forget you can get the show notes at:
WordPress Plugins A-Z Podcast Can also be found at WPPluginsAtoZ.com or on Twitter @wppluginsatoz
And head on over and review us at:
WordPress Plugins A-Z Podcast can be found on Stitcher Radio Click here to Download app or listen online Now.
WordPress Plugins A-Z Podcast can be found on the iTunes Store here.
Follow the show on Twitter @wppluginsatoz
>>>Self Promotion of our businesses here<<<
WordPress as great as it is sometimes has trouble and when you face thI at trouble I am there to help you solve it get get you back up and running. This may be time for some Emergency WordPress Support for any question contact John at WPPro.ca/Emergency or give me a quick call at 818-850-7729. If you just need some quick tips to do it yourself check out WPPro.ca/Emergency
–
If you're seeking better ways to grow your site traffic, get more conversions and increase user engagement, consider joining the program at OnlineBizCoach.com. Marcus is preparing the entire course system now, and by signing up to the newsletter, you'll be first in line to join the new program when it opens later this month!
John's Rant: What to rant about?
This week I talk about the #wpdrama going around in particular Matt's bad actions in my viewpoint about the thesis domain name and how he went about violating his own ideals.
And for the first time in 200 episodes I am back recording on my own as Marcus has had to step away for personal reasons. Hopefully he will be back one day.
Also some talk about the issue surrounding auto updates considering the fisaco of this past week.
Listener Feedback / Audio Clips
A real time and stress saver
in iTunes by mattmcleod2 from Australia on July 8, 2015
To be able to have you guys review 6 plugins each week and give them a total run down has saved me so much time and stress over recent months. On top of that having an awesome podcast format and easy listening style just completes the package. Very excited about your future book releases from Matt @ australianbackpackingpodcast.com
View in browser
*WordPress Plugins Reviewed by John Overall**
Sucuri Security – Auditing, Malware Scanner and Hardening
The Lowdown:
In my quest to make life easier during the repairing of a hacked website this plugin has added a couple easy to use scanners and simple ways to help lock down a site.
Rating 4 dragons
CMS Commander
The Lowdown:
This is a plugin to ad multi management to tools. It allows you to be able to manage multiple WordPress website in one place. Inclusind getting some excellt stats and other info on site uptime, speed, number of backlinks and more.
Rating 5 Dragons
Premium Plugin
Submitted by Brent nau
SkyStats
the Lowdown:
What they say:
SkyStats is an all-in-one marketing dashboard for WordPress. The SkyStats plugin brings you a better WordPress dashboard by seamlessly integrating such business data as web analytics, social media, paid search and other marketing metrics to provide a holistic view of your marketing efforts.
What I have to say:
This is a pretty nice plugin that allows you so see the metrics from Google analytics, facebook and twitter. The set up is pretty easy I think they need to add pinterest. The info is pretty nice and easy to read I found it to be a nice program and it is a freemium plugin starting at zero dollars a year to $50 a year.
Check it out
rating 4 Dragons
WordPress News and other interesting WordPress related posts:
the joys of setting up a WordPress Multi site. i talk about some of the issues presented to me in my project that may help you in yours.
Plugins Overview:
John's Plugins: Page Builder Sandwich – 5, US Interactive HTML5 Map for WordPress – 5, Modal Survey – WordPress Feedbacks & Polls Plugin – 4
Commercial:
It is easier than ever now to share your Fitness Story **Start Your own Free Fitness Blog/Website at http://TheFitYou.ca ** The Fit You is a health and fitness community WordPress website where you can have your own free blog/website and for only a few dollar you can have a full complete e-commerce site without all the headaches of keeping it upto date. Check it out now at http://TheFitYou.ca
Be sure to sign up to Marcus' mailing list at MarcusCouch.com! He has a lot of new, exclusive content that he doesn't blog, but adds to his private newsletter. Come see what he's got going on!
Just some reminders:
Rate us at iTunes, blubrry.com, ViaWay.com, Stitcher Radio and any place else you find us.

How to Contact Us:
John can be contacted at:
Marcus can be contacted at:
https://www.johnoverall.com/wp-content/uploads/2015/07/get-what-you-want.jpg
666
999
John
https://www.johnoverall.com/wp-content/uploads/2017/10/John-Overall-Logo-PNG-to-go-on-GREEN-Horizontal.png
John
2015-07-27 06:19:13
2015-07-26 22:21:59
WordPress Plugins A-Z #227 Multi Site Management