http://www.johnoverall.com/wp-content/uploads/2015/09/Episode232-WPPlugins-A-to-Z.mp3
Podcast: Play in new window | Download | Embed
Subscribe: Google Podcasts | RSS | More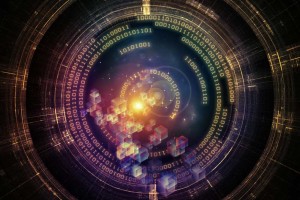 It's Episode 232 and we've got plugins for Front Page Sliders, BuzzFeed Style Quizzes, Layered Popup Forms, Visual Theme Customization, and a great new plugin to migrate from Magento to WooCommerce. It's all coming up on WordPress Plugins A-Z!
Don't forget you can get the show notes at:
And head on over and review us at:
WordPress Plugins A-Z Podcast can be found on Stitcher Radio Click here to Download app or listen online Now.
WordPress Plugins A-Z Podcast can be found on the iTunes Store here.
Follow the show on Twitter @wppluginsatoz
>>>Self Promotion of our businesses here<<<
WordPress as great as it is sometimes has trouble and when you face that at trouble I am there to help you solve it get get you back up and running. This may be time for some Emergency WordPress Support for any question contact John at WPPro.ca/Emergency or give me a quick call at 818-850-7729. If you just need some quick tips to do it yourself check out WPPro.ca/Emergency
–
If you're seeking better ways to grow your site traffic, get more conversions and increase user engagement, consider joining the program at OnlineBizCoach.com. Marcus is preparing the entire course system now, and by signing up to the newsletter, you'll be first in line to join the new program when it opens later this month!
---
*WordPress Plugins Reviewed by John Overall**
Premium Plugin
Revolution Slider
The Lowdown:
It is a great plugin for building multiple sliders, you can have multiple styles and types of sliders inserting them into post, pages and widgets. Using short codes works well. The new interface is pretty easy to use and works well you will need to be prepared to spend time on your sliders.
Rating 4 Dragons
Revisit an old standby
Ajax thumbnail regenerator
Version: 1.12
Author: junkcoder
Last Updated: 

1 year ago

Requires WordPress Version: 2.8 or higher
Compatible up to: 3.9.9
Active Installs: 100,000+
The Lowdown:
Every once in a while you will need to rebuild your thumbnails especially if you make a theme change. This plugin makes that job easy to accomplish and does not slow down your site while doing it.
Rating 4 Dragons
And time to revisit another standby
Layered Popups
premium plugin
The Lowdown:
of all the popup plugin I had tested and reviewed on this show this one has time after time come out on top. It creates the simple popup you need and will also add additional popups on pages You can set them on a timer or even when people scroll down the page. It connects to pretty much every mail manager system to make email collection an easy task, while pops are annoying to most of us in the industry they do work check it out.
Rating 4 Dragons
*WordPress Plugins Reviewed by Marcus Couch**
A plugin to migrate product categories, products, images and CMS from Magento to WooCommerce. I can't tell you enough how valuable this is! If you are a developer in WooCommerce, this plugin just saved you hours of time and has exposed you to thousands of potential clients that are in need of migration from Magento to WordPress.Rating: 5 out of 5
—
WP Quizr
https://wordpress.org/plugins/wp-quizr/
Allows you to create multiple-choice question quizzes, like those on the Buzzfeed website.Create as many questions as you wish, each with as many picture outcomes as you wish. Each of the picture outcomes may or may not be associated with a particular result. Place the quiz in a post or page by pasting in its shortcode. Users click on picture answer choices, each of which may (or may not) be associated with a final outcome. After the final picture is clicked on, a result is revealed and users can share this on social media networks of their choice.
Rating: 4 out of 5
———-
Visual Theme Customizer
https://wordpress.org/plugins/yellow-pencil-visual-theme-customizer/
Easily customize WordPress themes, live. Google Fonts, Backgrounds, Animations and more! The best WordPress customizer plugin.Rating: 5 out of 5
Plugins Overview:
John's Plugins:   Clean Up Zombie Users – 3, Bulk Delete – 4, Simple Login Log -3
Marcus' Plugins: WP Remote Multisite Post – 4, FB Group Feed – 5, WP Webinar – 5
It is easier than ever now to share your Fitness Story **Start Your own Free Fitness Blog/Website at http://TheFitYou.ca ** The Fit You is a health and fitness community WordPress website where you can have your own free blog/website and for only a few dollars you can have a full complete e-commerce site without all the headaches of keeping it upto date. Check it out now at http://TheFitYou.ca
Be sure to sign up to Marcus' mailing list at MarcusCouch.com! He has a lot of new, exclusive content that he doesn't blog, but adds to his private newsletter. Come see what he's got going on!
Just some reminders:
Rate us at iTunes, blubrry.com, ViaWay.com, Stitcher Radio and any place else you find us.

How to Contact Us:
John can be contacted at:
Marcus can be contacted at:
Marcus Couch can be contacted at his website at marcuscouch.com  

and remember to follow the show on twitter @wppluginsatoz
https://www.johnoverall.com/wp-content/uploads/2015/09/numbers-rule.jpg
666
999
John
https://www.johnoverall.com/wp-content/uploads/2017/10/John-Overall-Logo-PNG-to-go-on-GREEN-Horizontal.png
John
2015-09-22 10:42:14
2015-09-22 10:42:14
WordPress Plugins A-Z #232 Layered Popup Forms