http://www.johnoverall.com/wp-content/uploads/2015/10/Episode233-WPPlugins-A-to-Z.mp3
Podcast: Play in new window | Download | Embed
Subscribe: Google Podcasts | Stitcher | RSS | More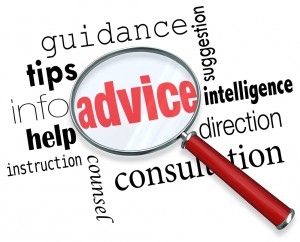 It's Episode 233 and we've got plugins for Featured Screenshots, A Dashboard heading editor, Simple Link Sharing, Extended Site Icons and a fun Halloween Countdown Timer. It's all coming up on WordPress Plugins A-Z!
Don't forget you can get the show notes at:
And head on over and review us at:
WordPress Plugins A-Z Podcast can be found on Stitcher Radio Click here to Download app or listen online Now.
WordPress Plugins A-Z Podcast can be found on the iTunes Store here.
Follow the show on Twitter @wppluginsatoz
>>>Self Promotion of our businesses here<<<
WordPress as great as it is sometimes has trouble and when you face thI at trouble I am there to help you solve it get get you back up and running. This may be time for some Emergency WordPress Support for any question contact John at WPPro.ca/Emergency or give me a quick call at 818-850-7729. If you just need some quick tips to do it yourself check out WPPro.ca/Emergency
–
If you're seeking better ways to grow your site traffic, get more conversions and increase user engagement, consider joining the program at OnlineBizCoach.com. Marcus is preparing the entire course system now, and by signing up to the newsletter, you'll be first in line to join the new program when it opens later this month!
---
WordPress News and other interesting WordPress related posts:
Visitor Tracker Malware Alert!
A large number of WordPress sites have been compromised with the "visitorTracker_isMob" malware code. This campaign started Sept 1st, but only in the last few days have we started to see it gain traction; really affecting a large number of sites. As of this recording there are over 6 million sites infected with this Malware. What this site does is open up an iFrame to redirect all their visitors to a Nuclear Exploit Kit landing page. These landing pages will try a wide variety of available browser exploits to infect the computers of unsuspecting visitors. 
Read more
 on the Securi Blog.
Listener Feedback / Audio Clips
Michael from EmailOverloadSolutions.com mention that you can control cron jobs from backupbuddy plugin if you run that.
*WordPress Plugins Reviewed by John Overall**
PCF Halloween Countdown
Version: 1.1
Author: PC Futures
Last Updated: 

2 days ago

Requires WordPress Version: 4.0 or higher
Compatible up to: 4.3.1
The lowdown:
A simple fun plugin to share the joy that Halloween is coming. Use a short code to palce it on your site and away you go. You need to add some custom css to pretty it up so a bit more work that I had hoped.
Rating 3 Dragons
WP Featured Screenshot
This is a very useful plugin if you need to capture screen shots of website and add them to your posts. Simply add the plugin then when you go to add new media use the screenshot link to grab a screenshot. very nice works well
Rating 5 dragons
simply share links using bubbles
Version: 1.1
Author: David Alcaraz Moreno
Last Updated: 

1 week ago

Requires WordPress Version: 3.5 or higher
Compatible up to: 3.5.2
The Lowdown:
Add some interesting bubbles to your site sharing links and other information the free version is pretty nice and interesting. If you want more tweaks to it you need to go pro for only $9. All in all pretty nice
Rating 4 Dragons
*WordPress Plugins Reviewed by Marcus Couch**
Replace Default Words
This plugin helps you replace words in WordPress core, themes and plugins. This means you can change "Posts" to "Articles" or whatever you want. Good for dumbing things down for a client.
Rating: 4 out of 5
Site Icon Extended
This plugin takes the new Site Icon feature in WordPress 4.3 even further. New extended features include adding more icon formats for improved cross-browser compatibility. This includes adding more icon sizes for the default icon and Apple Touch Icon to better support different resolutions, generation of an .ico file to use for the general shortcut icon. It also generates a browserconfig.xml file to support Windows 8.1 and adds a Customizer field to specify an icon background color used by some Windows devices.
Rating: 4 out of 5
Crop and Resize Images
With the help of this plugin you will be able to resize to any dimmension and crop all images from your WordPress library. The plugin introduces a visual and very simple to use image editor. The cropped image will retain the aspect ratio defined by WordPress so no more missing important parts from your images. Everything stays in view!
Rating: 5 out of 5
Plugins Overview:
John's Plugins:   Halloween Countdown – 3, WP Featured Screenshot – 4, Simply Share Links Using Bubbles – 4
Marcus' Plugins:  Replace Default Words – 4, Site Icon Extended – 4, Crop and Resize Images – 5
Commercial:
It is easier than ever now to share your Fitness Story **Start Your own Free Fitness Blog/Website at http://TheFitYou.ca ** The Fit You is a health and fitness community WordPress website where you can have your own free blog/website and for only a few dollars you can have a full complete e-commerce site without all the headaches of keeping it upto date. Check it out now at http://TheFitYou.ca
Be sure to sign up to Marcus' mailing list at MarcusCouch.com! He has a lot of new, exclusive content that he doesn't blog, but adds to his private newsletter. Come see what he's got going on!
Just some reminders:
Rate us at iTunes, blubrry.com, ViaWay.com, Stitcher Radio and any place else you find us.

How to Contact Us:
John can be contacted at:
Marcus can be contacted at:
Marcus Couch can be contacted at his website at marcuscouch.com  

and remember to follow the show on twitter @wppluginsatoz
https://www.johnoverall.com/wp-content/uploads/2015/10/wordpress-advice.jpg
805
999
John
https://www.johnoverall.com/wp-content/uploads/2017/10/John-Overall-Logo-PNG-to-go-on-GREEN-Horizontal.png
John
2015-10-02 11:04:01
2015-10-02 11:04:01
WordPress Plugins A-Z #233 Simple Link Sharing