http://www.johnoverall.com/wp-content/uploads/2015/11/Episode236-WPPlugins-A-to-Z.mp3
Podcast: Play in new window | Download | Embed
Subscribe: Google Podcasts | Stitcher | RSS | More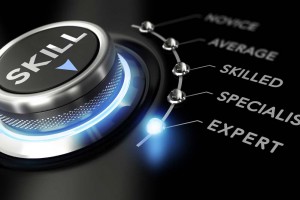 It's Episode 236 and we've got plugins for Adding WP Training Videos to the back end, Meetups, Useful WordPress tweaks, Admin Email Sending, Text Widget Upgrades and an awesome new way to give coupons to your customers.  It's all coming up on WordPress Plugins A-Z!
Don't forget you can get the show notes at:
WordPress Plugins A-Z Podcast Can also be found at WPPluginsAtoZ.com or on Twitter @wppluginsatoz
And head on over and review us at:
WordPress Plugins A-Z Podcast can be found on Stitcher Radio Click here to Download app or listen online Now.
WordPress Plugins A-Z Podcast can be found on the iTunes Store here.
Follow the show on Twitter @wppluginsatoz
>>>Self Promotion of our businesses here<<<
WordPress as great as it is sometimes has trouble and when you face thI at trouble I am there to help you solve it get get you back up and running. This may be time for some Emergency WordPress Support for any question contact John at WPPro.ca/Emergency or give me a quick call at 818-850-7729. If you just need some quick tips to do it yourself check out WPPro.ca/Emergency
–
If you're seeking better ways to grow your site traffic, get more conversions and increase user engagement, consider joining the program at OnlineBizCoach.com. Marcus is preparing the entire course system now, and by signing up to the newsletter, you'll be first in line to join the new program when it opens later this month!
---
*WordPress Plugins Reviewed by John Overall**
WPMU DEV Videos
Premium Plugin
The Lowdown:
This plugin can save you tons of time with training for your clients. I had heard about it but had not looked into it until I realized how many people creating sites on their own at
TheFitYou.ca
needed help for the basics. This is a completely unbranded Video training series covering areas such as  the dashboard, posts, pages, the visual editor, working with images, appearance, user tools and more. They have over 40 videos to help your client out and they can see them right in their dashboard from and easy link in the home menu.
rating 5 dragons.
WP Meetup
Version: 2.2.13
Author: Nuanced Media
Last Updated: 

8 months ago

Requires WordPress Version: 3.7 or higher
Compatible up to: 4.1.0
Active Installs: 1,000+
The Lowdown:
Do you have a meetup group or are maybe planning one and would like and easy to bring that content over to your website for sharing? This is the perfect plugin for you then, pretty simple to get setup and running and it start displaying the meetups from your group on your site.
Ratings 4 dragon
Enable Shortcode and PHP in Text widget
Version: 1.2.2
Author: Agbonghama Collins
Last Updated: 

5 months ago

Requires WordPress Version: 3.5 or higher
Compatible up to: 4.2.5
Active Installs: 2,000+
The Lowdown:
I have talked about this plugin before but felt it needed to be brought forward again. This plugin can help you in solve a most basic issue that WordPress has and that is only default allowing html and text in a text widget. Many times you will want to use shortcodes and or php code in a widget for various reasons. This plugin makes that job easy simply install activate and set it to allow php, shortcodes or both.
rating 5 Dragons
*WordPress Plugins Reviewed by Marcus Couch**
Useful Tweaks
Useful Tweaks is a powerful "all in one" tweaks plugin. 50+ functions help you configure your system in one plugin. Each individual tweak can be enabled/disabled at will using a text field or dropdown. If you choose at any function the 'Default' value, or don't specify any value in the text fields, that function will not run. No more useless but active code, no more dozens of plugins.
Rating: 4 out of 5WC User Role Based Coupon
This plugin extends the popular ecommerce Plugin Woocommerce so that users can be offered at different coupons for different customer groups. For example, Subscribers or Contributors get different coupons than new customers. Differentiate your registered users to get your shop more attractive. New roles can be created and managed.
Rating: 5 out of 5
Send Email From Admin
Send Email From Admin gives you the ability to easily send a custom HTML email from the WordPress administration screen. You can send to existing users or add your own recipients. You can send to multiple recipients and choose to send group emails or individual emails. Emails can also have an attachment. A new menu item called 'Send Email' is added under the Tools menu.
Rating: 5 out of 5
John's discussion this week about a project.
Discussion about choosing the right theme and running some experiments before you start your full build to help save you some time down the road. You will want to insure the theme has all the options you will need down the road. Also check on the speed of it after you start loading up your plugins ect. Themes now seem to be more important than they have been in the past and have a dramatic impact on performance.
Plugins Overview:
John's Plugins:  WPMU DEV Videos – 5, WP Meetup – 4, Enable Shortcode and PHP in Text widget – 5
Marcus' Plugins: Useful Tweaks – 4, WC User Role Based Coupon – 5, Send Email From Admin – 5
Commercial:
It is easier than ever now to share your Fitness Story **Start Your own Free Fitness Blog/Website at http://TheFitYou.ca ** The Fit You is a health and fitness community WordPress website where you can have your own free blog/website and for only a few dollars you can have a full complete e-commerce site without all the headaches of keeping it upto date. Check it out now at http://TheFitYou.ca
Be sure to sign up to Marcus' mailing list at MarcusCouch.com! He has a lot of new, exclusive content that he doesn't blog, but adds to his private newsletter. Come see what he's got going on!
Just some reminders:
Rate us at iTunes, blubrry.com, ViaWay.com, Stitcher Radio and any place else you find us.

How to Contact Us:
John can be contacted at:
Marcus can be contacted at:
Marcus Couch can be contacted at his website at marcuscouch.com  

Twitter  @marcuscouch
and remember to follow the show on twitter @wppluginsatoz
https://www.johnoverall.com/wp-content/uploads/2015/11/skill-level.jpg
666
999
John
https://www.johnoverall.com/wp-content/uploads/2017/10/John-Overall-Logo-PNG-to-go-on-GREEN-Horizontal.png
John
2015-11-03 08:45:35
2015-11-03 08:45:35
WordPress Plugins A-Z #236 WP Training Videos