Podcast: Play in new window | Download | Embed
Subscribe: Google Podcasts | Stitcher | RSS | More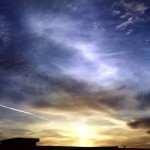 Welcome back to the WordPress Plugins from A to Z podcast. This podcast covers a great little plugin called Infinite Dreamers Coppermine Plugin. I have been looking for a plugin of this type for quite a while. Why you may ask well before I tasted the WordPress Koolaid I was big into using Coppermine Photo Gallery. This is a great script for managing you own online photo gallery.
The problem came in when I got hooked on WordPress I left my personal galley to lapse. I had over 4 years of photos there and was not looking forward to bringing them all over manually to this site. This plug in allows you to display your Coppermine photos in your WordPress website and have it fit into your theme and utilizes the Lightbox2 software for displaying your pictures. You can see how I used it here at my Rabbit-n-Dragon Gallery.
Now I did face some challenges getting this plugin installed and working correctly so you will need to listen to the podcast to find out about them all and how I overcame them it could save you hours of frustration. It took me about 8 hours to get this plugin working correctly and over come the issues with it. You will want to download the additional software package Lightbox2 from their site at http://www.huddletogether.com/projects/lightbox2/#download before listening to the podcast.
I also want to give credit to James Culshaw at Infinite Dreamers for producing a great plugin and sharing it with the world. You may want to check out his website page specifically dealing with the installation of the plugin at WordPress Coppermine Plugin. Now on to this great plugin podcast.
https://www.johnoverall.com/wp-content/uploads/2017/10/John-Overall-Logo-PNG-to-go-on-GREEN-Horizontal.png
0
0
John
https://www.johnoverall.com/wp-content/uploads/2017/10/John-Overall-Logo-PNG-to-go-on-GREEN-Horizontal.png
John
2010-11-01 21:04:46
2010-11-01 21:04:46
WordPress Plugins from A to Z - C for Copermine Gallery