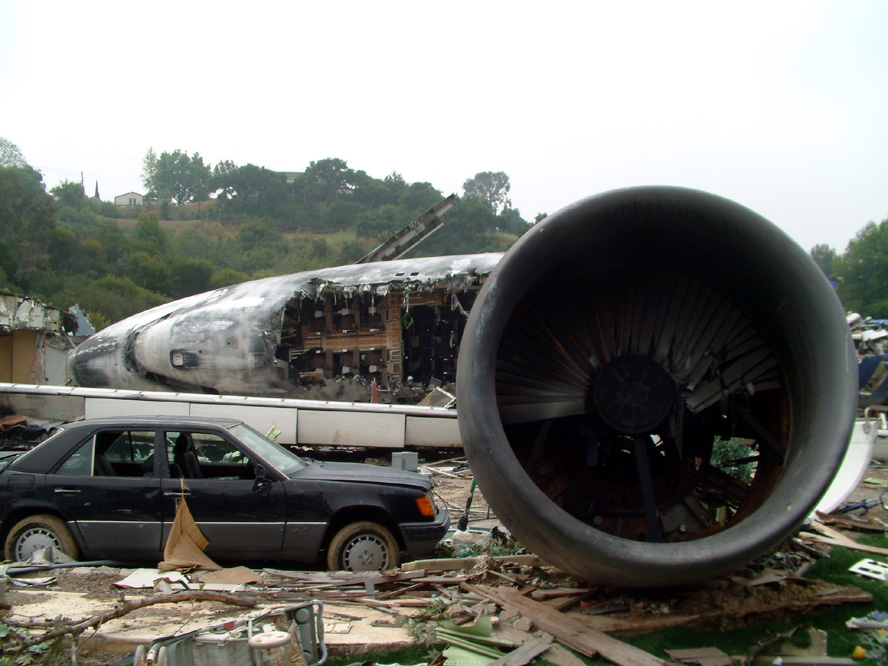 Podcast: Play in new window | Download | Embed
Subscribe: Google Podcasts | RSS | More
Today's show brings in some great lazy plugins that will help you make life simple on your WordPress website and ushers in a great direction for the show. Tuesday November 8, 2011.

John's & Marcus Rant: What to rant about?
How about some WarCrack rants… A little whining about top 10 lists damn they permeate the web it is time I think for  new number to be chosen suggestions anyone.. Targets for hacking my take on why Apple is still not hacked as much and why WordPress is a target vs say Drupal..
Some discussion about number of plugins used— What is a good number??
Also our new Goal of discovering lazy plugins.
Shout Outs: Yup a couple
Out to Casey someone who has listened for a while and submitted a plugin for a review coming up in a new episode along with possibly an interview.
Stefan who had some trouble putting a comment due to my spam filter… Hmmmmm
Manny who likes the addition of Marcus as co-host
Something new list of interesting sites that run on WordPress: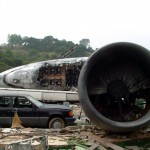 World of WordPress News and other interesting WordPress related posts:
Still in the news timthumb issue how to avoid a costly WordPress hack Check out the Timthumb Vulnerability Scanner from the repository.
You know misery likes company and even Yoast can get hacked Why not updating your Core, Themes & Plugins is Stupi
Big News! Blondish.net Will Be Carrying WordPress Topics Once Again
WordPress sites hacked to lead to malware sites
Gravity forms dropped 1.6 and a few days later 1.6.1
List of Plugins:
—–Johns Plugins——-
Simple Tags
Version: 2.1.1
Author: Amaury BALMER
Last Updated: 83 days ago
Requires WordPress Version: 3.0 or higher
Compatible up to: 3.2.1
Downloaded: 890,866 times
What they say:
Simple Tags is the successor of Simple Tagging Plugin This is THE perfect tool to manage perfectly your WP 3.0 and 3.1 terms for any taxonomy It was written with this philosophy : best performances, more secured and brings a lot of new functions
What we say:
This is a plugin I have covered before but I recently discovered a couple other great uses I had overlooked before. It has the ability to mas edit your keywords/terms and to have them automatically added to your posts/pages it will even go back to old content and add them. Listen for more on this plugin and how to use it. Used it to clean up allot of junk from a converted site from Joomla
WP SlimStat
Version: 2.5.1
Author: Camu
Last Updated: 12 days ago
Requires WordPress Version: 3.0 or higher
Compatible up to: 3.3
Downloaded: 108,282 times
WordPress.org Plugin Page »
Plugin Homepage »
What they say:
powerful real-time web analytics plugin for WordPress. Spy your visitors and track what they do on your website.
Main Features
Supports both InnoDB and MyISAM (autodetect)
Tracks Google Plus One and Facebook Like clicks
Tracks known commenters, screen resolutions, spammers and other browser-related parameters
Filters visits based on IP addresses, browsers, referrers, users and permalinks
View and admin access can be restricted to specific users
World Map
What we say:
I found this to be a pretty decent stat plugin that gives allot of data and seems to be lightweight and fast. It gives you to option to have its own menu or place it in the top dashboard menu. Grest info on recent search terms, traffic sources, most popular pages and so much more.. Dont forget the extra plugin for the dashboard widgets and short codes..

 Rating on this is 4 Dragons
SEO Smart Links
Version: 2.7.4
Author: Vladimir Prelovac
Last Updated: 58 days ago
Requires WordPress Version: 2.3 or higher
Compatible up to: 3.3
Downloaded: 492,205 times
WordPress.org Plugin Page »
Plugin Homepage »
What they say:
SEO Smart Links provides automatic SEO benefits for your site in addition to custom keyword lists, nofollow and much more.
SEO Smart Links can automatically link keywords and phrases in your posts and comments with corresponding posts, pages, categories and tags on your blog.
Further SEO Smart links allows you to set up your own keywords and set of matching URLs. Finally SEO Smart links allows you to set nofollow attribute and open links in new window.
What we say:
This is pretty easy to use and make your life easy down the road. You can setup some specific keyword you want to have specific links to and anytime they are used on your site auto link it goes. It is great if you simply want to setup for some special affiliate links or build some very specific internal links.

Rating on this is 3 Dragons
——Marcus Plugins———-
————–
MARCUS – ONE
————–
LiveJournal Crossposter
http://wordpress.org/extend/plugins/lj-xp/
DOWNLOAD: http://downloads.wordpress.org/plugin/lj-xp.2.3.1.zip
Automatically crossposts your WP entries to your LiveJournal or LJ-based clone.
Features
* Crosspost entries to a LiveJournal account or community.
* Customize the crosspost header or footer notice using built-in shortcodes, or create your own.
* Force comments to be on one site or the other, or allow them on both.
* Edit privacy settings for the LiveJournal posts. Choose whether to crosspost private WordPress posts to LJ as private, for friends (including custom friends groups), or not at all.
* Assign tags based on WordPress categories and/or tags.
* Assign <!–more–> tag settings (use LJ-cut or just link back to the WordPress post).
* Crosspost only certain categories.
* Crosspost excerpts or full text.
* Choose LJ userpics for each post.
* Add the link to the LJ post to your WordPress post or theme.
* Relative links in the WordPress post are converted to full URLs in the crosspost.
* WordPress galleries, which rely on theme CSS for layout, are crossposted with inline styles.
* Option to not crosspost by default.
Requires WordPress Version: 2.8 or higher
Compatible up to: 3.3
Last Updated: 2011-10-10
Downloads: 25,247
–Rating: 5  

————–
MARCUS – TWO
————–
Google+ Crossposting
http://wordpress.org/extend/plugins/g-crossposting/
DOWNLOAD: http://downloads.wordpress.org/plugin/g-crossposting.1.0.1.zip
Imports your public Google+ activities in your WordPress blog. This does not post TO your G+ account. That is a different process entirely.
This plugin imports your public activities on Google Plus into your WordPress blog. It creates a post for each Google+ activity you posted. The plugin regulary checks your public Google+ profile for new activities and posts them automatically to your blog.
With the Google+ Crossposting plugin, you can keep your blog readers updated on what you are posting on Google+ without everyone requiring to also be on Google+.
–RATING 5

Side Note: Google is allowing businesses to create their own pages now, so this is a very viable option for you WordPress designers out there to get your clients into Google+. And you're going to seem like a genuis, cutting edge tech wizard once you show them how well you can get their existing wordpress site to talk to google so easily.
————–
MARCUS – THREE
————–
Sk Latest Post Widget
http://wordpress.org/extend/plugins/sk-latest-posts-widget/
Download: http://downloads.wordpress.org/plugin/sk-latest-posts-widget.zip
This plugins adds a widget with the latest posts from your forum.
This plugins adds a widget with the latest posts from your phpbb3 forum. To make it work you have to add a file on your forum directory wich is easily configurable to fetch the posts from a specific category or the whole forum. This plugins supports multiple istances so you can display topics from different forums or categories in multiple widgets.
–RATING 3

————–
MARCUS – FOUR
————–
Tumblrize
http://wordpress.org/extend/plugins/tumblrize/
DOWNLOAD: http://downloads.wordpress.org/plugin/tumblrize.1.4.2.zip
Tumblrize crossposts your published WordPress entries to Tumblr and Posterous. All you need is a Tumblr account.
Tumblrize posts to Tumblr whenever you hit the "publish" button. It uses Tumblr's simple API to keep posts in sync; when you edit your WordPress post, it updates your Tumblr post.
Tumblrize is very lightweight. It just requires you to input your Tumblr email and password in the plugin's options screen. After that, you're ready to cross-post!
Other options allow posting to Posterous, sending additional metadata from your WordPress entry (notably tags), to Tumblr, and more.
Requires WordPress Version: 2.6 or higher
Compatible up to: 3.0.5
Last Updated: 2010-10-11 Downloads: 12,575
–RATING 5  

————–
MARCUS – FIVE
————–
Twitter Tools
http://wordpress.org/extend/plugins/twitter-tools/
Twitter Tools is a plugin that creates a complete integration between your WordPress blog and your Twitter account.
It creates a new tweet the instant you create a new page or post, and it also imports all your tweets into wordpress, so you have a daily, weekly, and even monthly archive automatically created.
What happens if I have both my tweets posting to my blog as posts and my posts sent to Twitter? Will it cause the world to end in a spinning fireball of death??? Actually, Twitter Tools enables both creating posts from your tweets and tweets from your posts without duplicating them in either place. It looks at the content you have and makes sure there are no duplicates.
Requires WordPress Version: 2.9 or higher
Compatible up to: 3.0.5
Last Updated: 2010-8-16 Downloads: 866,941
Rating 4  

—–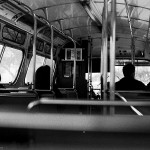 Some Terms here for plugins: Nothing special this week..
post tags = the terms that are used for key words
shortcodes = a quick peice of code something like this [short_code_plugin] that allows you to use many things without the hassel of trying to embed java or other scripts i your posts.
API Key =  application program interface, is a set of routines, protocols, and tools for building software applications.
In closing here is what is coming in future podcasts:
An interview with Scott Cariss the creator of the File Monitor plugin coming soon, just as soon as I can connect with him.
Possible interview with Casey
Membership Plugins
WEBphysiology Portfolio
More Lazy Plugins
How to Contact Me:
John can be contacted at:
on my website @ http://www.johnoverall.com/ or you can follow me on Twitter @Ahkonsu or even like me on Facebook at  http://www.facebook.com/JohnOverallcom
How to Contact Marcus:
Marcus Couch can be contacted at his website at marcuscouch.com, on twitter   @marcuscouch and on facebook at facebook.com/marcuscouch
Some of the music provided tonight from Mevio's Music Alley. Check it out at 'music.mevio.com http://music.mevio.com
https://www.johnoverall.com/wp-content/uploads/2011/11/crash-2-2.jpg
666
888
John
https://www.johnoverall.com/wp-content/uploads/2017/10/John-Overall-Logo-PNG-to-go-on-GREEN-Horizontal.png
John
2011-11-08 18:23:15
2011-11-08 18:23:15
WordPress Plugins from A to Z Episode 49 Lazy Plugins