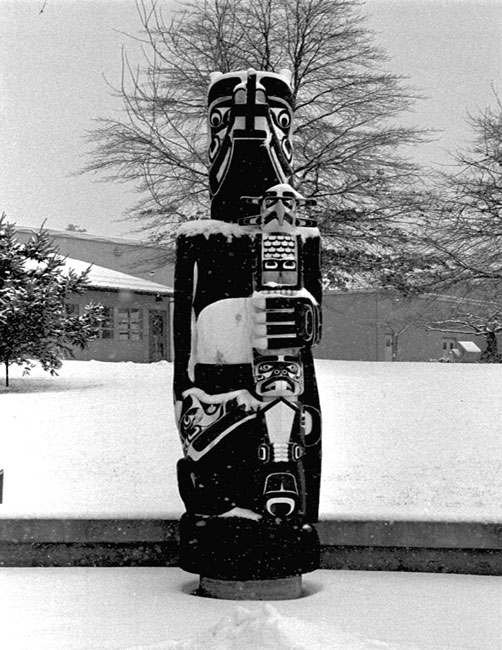 Podcast: Play in new window | Download | Embed
Subscribe: Google Podcasts | RSS | More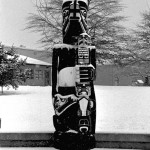 WordPress Plugins from A to Z Episode 51 — Website Portfolio Plugin plus
Today's show brings in a couple of plugins that will help you make life simple on your WordPress website including but not limited to a portfolio plugin, theme management for special events.
John's Rant: What to rant about?
What a wonderful thing life is since it always seems to provide whenever you need it to. This weeks rant was nicely supplied to me by an……Anal so-called self proclaimed web host reviewer located at hosting-reviews-exposed dot com (why no link well this person will receive enough links from me in my other post about his slanderous opinion of my service), since he has never used or even tried my service it cannot be rightfully called a review and most of his site is this way for full story listen in. As anyone who listens to my show knows I do not shy away from a bad review in fact I welcome them as they are a great way to grow. but what this guy does is slander business based solely on where they have chosen to do some promotions, and after digging into his site it all stems from a bad experience he had with the originating website. What this dink says about me http://hosting-reviews-exposed.com/webhostingstuff-com/firedragonhosting.html
Check out @runnerskye 2012 YYJ Run for Cancer Calendar at http://www.yyjrunforcancer.com
Shout Outs:
Hi Manny
World of WordPress News and other interesting WordPress related posts:
How to Increase the Maximum File Upload Size in WordPress
WordPress 3.3: The 11 Most Important New Features
Nexcess Announces New WordPress Hosting Platform
WP Engine Secures $1.2 Million in Series A Round of Financing Led By Silverton Partners
WordPress Founder: 'Enterprise Software Sucks'
WordPress News at WordPress London 17 November 2011
List of Plugins:
—–Johns Plugins——-
WEBphysiology Portfolio:
What They Say:
The WEBphysiology Portfolio plugin was built to provide a clean, current look in situations where an expanded list-style or grid-style portfolio layout is appropriate. The plugin is implemented via a [shortcode] that supports the display of all, one-or-more or all less one-or-more portfolio types. More than one shortcode can be used on a given page, allowing for separating portfolio records between these instances.
The plugin utilizes a Custom Post Type as well as a Custom Taxonomy. It provides an Options page for specifying some customizable settings, like the number of entries to display per page. It also allows one to turn off the provided CSS in place of implementing their own and a lot more.
What We Say:
It uses custom post types helping to provide a cleaner look, it also places its own menu block. You can choose a grid or a list style layout, they have a pretty comprehensive instruction area on their website http://webphysiology.com/plugins/webphysiology-portfolio-plugin/ this make some of the more complex settings easier to understand and setup. I found it necessary to adjust the CSS for the plugin to fit into my site so beware of that issue. Found it a bit of a pain to adjust using a Studio Press theme.
Rating:
3 Dragons due to the issues surrounding setup almost gave it a 2

wp-propagator
What They Say:
wp-propagator will keep track of what plugins are installed and will copy and activate them to a number of other WordPress installs.
It is useful for when you have a set of separated WordPress installs which you want to keep synchronized in terms of plugins.
It does not require XML-RPC enabled or FTP support since the requests are done via HTTP POST requests.
What We Say:
Well its a great idea in theory but I was unable to make it work and there was no documentation on this plugin so it spins down the drain.
Rating:
1 Dragon for being so poorly done.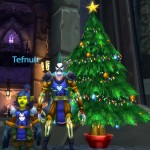 WP Scheduled Themes
What They Say:
This plugin allows a wordpress administrator to schedule a different theme to display on the website for holidays or special events for all visitors.
The theme will be overridden on the live site for all people who visit the site. Great for setting a Christmas theme!
What We Say:
Very cool very simple and actually works not too much else to say here, you simply upload additional themes, choose theme choose dates to run and it auto switches on those dates.
Rating:
5 Dragons for it simplicity in everything.

Top Commentators Widget:
What They Say:
The Top Commentators Widget a sidebar widget to show the top commentators in your WP site. Adapted from Show Top Commentators plugin at Personal Financial Advice, this widget is easier to manage via the control form (no need to edit the PHP file); additional options are also available to make it more flexible. Read the FAQ section on how to customize the widget. Read the Changelog as well as http://webgrrrl.net/tags/tcw for the latest news on this widget.
What We Say:
Just a great simple plugin that make promoting your best commentators on your webpage. Simple install then add the widget and a couple simple configurations and your off.
Rating:
5 Dragons so simple it just works.

——Marcus Plugins———-
On vacation
—–
Some Terms here for plugins:
Nothing special this week..
In closing here is what is coming in future podcasts:
An interview with Scott Cariss the creator of the File Monitor plugin coming soon, just as soon as I can connect with him.
Possible interview with Casey
Membership Plugins
More Lazy Plugins
How to Contact Us:
John can be contacted at:
on my website @ http://www.johnoverall.com/ or you can follow me on Twitter @Ahkonsu or even like me on Facebook at  http://www.facebook.com/JohnOverallcom
How to Contact Marcus:
Marcus Couch can be contacted at his website at marcuscouch.com, on twitter   @marcuscouch and on facebook at facebook.com/marcuscouch
Some of the music provided tonight from Mevio's Music Alley. Check it out at 'music.mevio.com http://music.mevio.com
https://www.johnoverall.com/wp-content/uploads/2011/11/Totem-inter-edited-8.5x11-2.jpg
650
502
John
https://www.johnoverall.com/wp-content/uploads/2017/10/John-Overall-Logo-PNG-to-go-on-GREEN-Horizontal.png
John
2011-11-28 08:53:40
2011-11-28 08:53:40
WordPress Plugins from A to Z Episode 51 -- Website Portfolio Plugin plus