Podcast: Play in new window | Download | Embed
Subscribe: Google Podcasts | RSS | More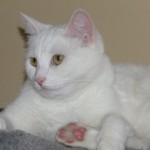 Welcome to another edition of the WordPress Plug-ins from A to Z that is upon us today. What I will be covering today is the letter I for CF Internal Link Shortcode & iRobots.txt plug-ins. These plug-in are pretty straight forward which is why there is two here today.
Starting with CF Internal Link Shortcode this plug-in aids you in linking other articles from within your posting area in WordPress potentially saving you loads of time when making that post while on some sort of deadline.
The next one is iRobots.txt SEO which creates a virtual robot.txt file on your website. Because of this it is served up faster and easier to edit than any robot.txt file you have ever dealt with in the past.
Other semi-relative articles:
[link id='710′]
[link id='861′]
Tell A Friend
Have you found this post useful and think others should know about it/ Fill out the form below and tell your friends about this great website and postings.
https://www.johnoverall.com/wp-content/uploads/2017/10/John-Overall-Logo-PNG-to-go-on-GREEN-Horizontal.png
0
0
John
https://www.johnoverall.com/wp-content/uploads/2017/10/John-Overall-Logo-PNG-to-go-on-GREEN-Horizontal.png
John
2010-12-06 21:58:17
2010-12-07 23:25:24
WordPress Plugins from A to Z Podcast – I for Internal Linking and iRobots.txt