Podcast: Play in new window | Download | Embed
Subscribe: Google Podcasts | Stitcher | RSS | More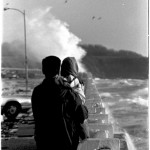 Well it is episode 6 of the "WordPesss Plugins from A to Z" podcast and we are now on the letter G. Today I am going to cove an excellent form plug-in called Gravity Forms. I was originally going to cover for a form plug-in "cForms" but I started running into issues with that plug-in not playing well with others. It started with one clients e-store not loading properly for editing products. So I had to do the usual and start turning off plug-ins until I found the culprit.
I then realized that the cForms plug-in might also be causing the issue I was having with my events calendar and sure enough that was what was causing the problem so I have turned it off and left it that way.  Now I was faced with the dilemma of finding another form plug-in. Well I had been using "Gravity Forms" when doing work for another client and realized that it has some great uses aside from just a standard form.
Today's podcast will cover the uses I have put Gravity Forms to since I started playing with it. Gravity Forms is not a free plug-in but a premium plug-in. That is you need to pay for it now this is not such a bad thing. As most people out there know you often get what you pay for and free does not mean free from expense. Paid plug-ins are the future as was paid themes that are now here, but that is an article unto itself.
If you're serious about having some great functions for your forms aside from a simple contact one then you will want to check out Gravity Forms. It is not that expensive to buy a single user license only $39 or up to 5 sites for $99 or get unlimited for only $199 so if you're a developer then for only a couple hundred bucks you can be using Gravity forms on everything your build. Listen to the podcast for all the ways I have used Gravity forms and other ways I think it can be used. You can get Gravity Forms here.
Until  next podcast… Good Morning …. Good Afternoon ..&.. Good Evening where ever you are on the globe.
Don't forget to share this podcast with others simply fill out the form below.
Tell A Friend
Have you found this post useful and think others should know about it/ Fill out the form below and tell your friends about this great website and postings.
https://www.johnoverall.com/wp-content/uploads/2017/10/John-Overall-Logo-PNG-to-go-on-GREEN-Horizontal.png
0
0
John
https://www.johnoverall.com/wp-content/uploads/2017/10/John-Overall-Logo-PNG-to-go-on-GREEN-Horizontal.png
John
2010-11-22 01:30:04
2010-12-28 13:51:09
WordPress Plugins from A to Z Podcast – G for Gravity Forms