Podcast: Play in new window | Download | Embed
Subscribe: Google Podcasts | Stitcher | RSS | More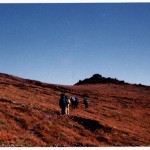 We have reached a milestone now it is Episode 10 of WordPress Plug-ins from A to Z. Now covering the letter "K" and since I had such a hard time coming up with plug-ins for this letter, I have 2 pretty good ones for you though.
The first is KB Links this nice little plug-in can enhance your SEO for your website as well as make it easier for you to create those all-important affiliate links without any effort. Simply choose the keywords you want to create links to and then set the URL for those keywords and let the program take care of the rest. It will link all those keywords throughout your site with the proper URL so you don't have to remember to do it every time you create a new post. Download KB-Linker and check out the Website for KB-Linker.
The second one is Kimili Flash Embed, this is a great little plug-in, I have written about it before ([link id='1061′])when I used to place a flash header into a website I was working on some months back. It is a nice simple way to go about placing flash into your WordPress website without allot of effort. Download Kimili Flash Embed and check out the Website for Kimili Flash Embed.
As usual if you have any questions or comments you can contact me though the comment section below or the comment form page, if you find this podcast useful, please use the share feature below to share it with your friends. Thanks again for your support.
Tell A Friend
Have you found this post useful and think others should know about it/ Fill out the form below and tell your friends about this great website and postings.
https://www.johnoverall.com/wp-content/uploads/2017/10/John-Overall-Logo-PNG-to-go-on-GREEN-Horizontal.png
0
0
John
https://www.johnoverall.com/wp-content/uploads/2017/10/John-Overall-Logo-PNG-to-go-on-GREEN-Horizontal.png
John
2010-12-09 10:41:19
2010-12-09 10:41:19
WordPress Plugins from A to Z Podcast Episode 10 K for KB-Linker and Kimili Flash Embed