Podcast: Play in new window | Download | Embed
Subscribe: Google Podcasts | Stitcher | RSS | More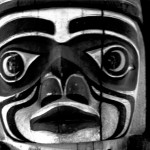 Welcome back to WordPress Plug-Ins from A to Z for the letter L. You know for some letters it is nearly impossible to find an appropriate plug-in, but I will preserver anyway. Today I have a plug in that sort of meet s the criteria of the letter L, in that it has to do with linking for a WordPress Website. Today's plug-in is called Ultimate Blogroll. What this plug-in does is to set up a reciprocal linking system for your website. You know for all those people and emails you get that would like to exchange links with you.
Well now they can simply do it all themselves by using this plug-in, if you would like to see it in action please drop by my setup of Ultimate Blogroll and exchange links with me. You can get all the information about this plug in here at Ultimate Blogroll and you can download it from the WordPress Repository here.
I have found this to be a pretty decent reciprocal linking plug-in and would recommend it to others for the full details listen to the podcast.
If you Like this Podcast please share it with a friend using the form below…
Tell A Friend
Have you found this post useful and think others should know about it/ Fill out the form below and tell your friends about this great website and postings.
https://www.johnoverall.com/wp-content/uploads/2017/10/John-Overall-Logo-PNG-to-go-on-GREEN-Horizontal.png
0
0
John
https://www.johnoverall.com/wp-content/uploads/2017/10/John-Overall-Logo-PNG-to-go-on-GREEN-Horizontal.png
John
2010-12-12 21:04:45
2010-12-12 21:04:45
WordPress Plugins from A to Z Podcast Episode 11 L for Link Exchange - Ultimate Blogroll