Podcast: Play in new window | Download | Embed
Subscribe: Google Podcasts | Stitcher | RSS | More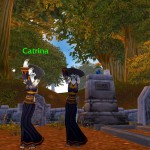 The plug-in for this podcast is MailPress and very good plug-in for managing your email lists to your website. You can download the plug-in MailPress here and visit the website for MailPress here. Some of the highlights are the ability to track your email and see where in the world your users are coming from. The ability to send test mails from your post page.
You also get the ability to setup specific categories for your users to subscribe to. You also get the ability to setup auto responders. Create your own custom template themes for mail outs and more.
1. Style your html and plain text mails with dedicated themes and templates.
2. Double opt-in subscription.
3. Subscriptions to Comments, Newsletters/Post notifications and even to Mailing lists.
4. Newsletters/Post notifications on a per post, daily, weekly, monthly basis.
5. Optional : full control on all mails sent by WordPress.
Tell A Friend
Have you found this post useful and think others should know about it/ Fill out the form below and tell your friends about this great website and postings.
https://www.johnoverall.com/wp-content/uploads/2017/10/John-Overall-Logo-PNG-to-go-on-GREEN-Horizontal.png
0
0
John
https://www.johnoverall.com/wp-content/uploads/2017/10/John-Overall-Logo-PNG-to-go-on-GREEN-Horizontal.png
John
2010-12-20 23:12:52
2010-12-20 23:12:52
WordPress Plugins from A to Z Podcast Episode 11 M for MailPress