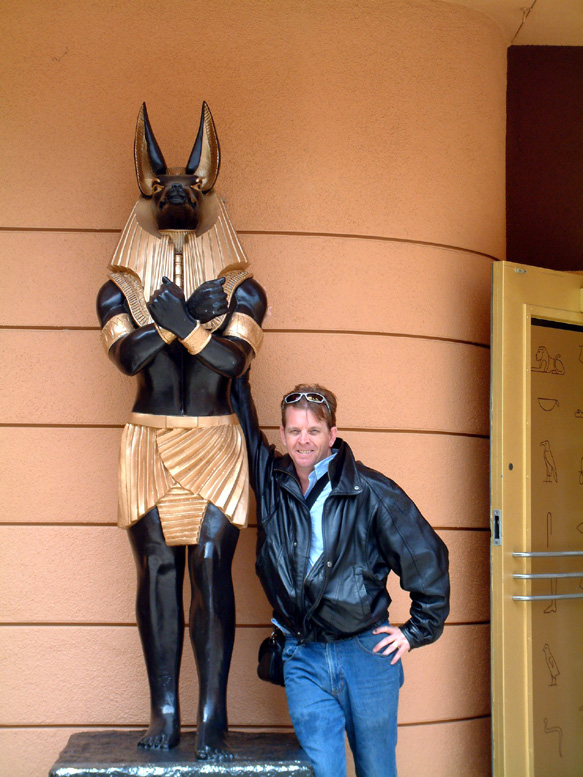 http://www.johnoverall.com/wp-content/uploads/2012/11/Episode97-WPPlugins-A-to-Z.mp3
Podcast: Play in new window | Download | Embed
Subscribe: Google Podcasts | Stitcher | RSS | More
WordPress Plugins from A to Z Episode 97

It's episode #97 and we've got plugins for Project Management, Sliders, Image Sales Management, Comment Movers and security. All coming up next on WordPress Plugins A-Z!
Intro Music Here
Introduce the Hosts
WordPress Plugins A-Z Podcast Can also be found at WPPluginsAtoZ.com
WordPress Plugins A-Z Podcast can be found on Stitcher Radio Click here to Download app or listen online Now.
WordPress Plugins A-Z Podcast can be found on the iTunes Store here.
>>>Self Promotion of our businesses here<<<
"Emergency help where you watch via screensharing as I help with your problem PLUS A NEW SERVICE one-on-one coaching where I watch your screen and teach you to do all the things you need to do. Whether you want help or coaching or a combination, the rate is all the same
Do you need WordPress Emergency support you know when you see the ever favorite White Screen of Death. Or just some questions on how to do something please visit  WPPro.ca/emergency for some quick tips or request some help.
---
Marcus is now available for phone consultations at http://marcuscouch.com/call. If you need help with WordPress, Podcasting, SEO or general Internet Marketing help, the new Clarity.fm platform is an easy way to schedule and pay for a consulting phone call.
John's & Marcus Rant: What to rant about?
Dont forget to head over to Social media camp Victoria @ http://socialmediacamp.ca/ and support me by commenting on my posts as linked below or even retweet them as it is a contest.
http://socialmediacamp.ca/2012/11/customize-your-wordpress-login-with-social-logins/
http://socialmediacamp.ca/2012/10/wordpress-photo-galleries-made-easy/
http://socialmediacamp.ca/2012/10/tune-wordpress-with-these-4-tools/
http://socialmediacamp.ca/2012/11/useful-facebook-comments-on-your-wordpress-website/
http://socialmediacamp.ca/2012/09/speed-up-wordpress-with-a-few-simple-clicks/
Random thought only 23 days to the end of the world or at least the end of the Myan calendar I want a reservation at the Restaurant at the end of the universe..
Interesting Sites Running WordPress:
Household diva Martha Stewart has launched her blog at TheMarthaBlog.com using WordPress.
Rock band Motley Crue has also jumped into WordPress, with the new band site completely redone and relaunched in WordPress.
Listener Feedback / Audio Clips

Mini Marty has a question that refers to CSS more than the possible use of a plugin
Now is your chance to get your questions answered! Just visit the site at wppluginsatoz.com and leave us a message for the show!
World of WordPress News and other interesting WordPress related posts:
The second release candidate for WordPress 3.5 is now available for download and testing. WordPress 3.5 is scheduled for official release the first week of December, which would make Marcus the big winner in the release pool if this schedule holds true. Not as fun as winning the Powerball jackpot, but it'll do.
WordPress.com criticizes PayPal, credit card firms for restrictions, now lets you pay with Bitcoin
**WordPress Plugins Reviewed by John**
These two plugins  came about due to my recent development of a stock photo website. And plugins are finally starting to arrive at the point when they offer great ways of setting up and online stock photo website.
Image Store 3.1.9
Version: 3.1.9
Author: Hafid R. Trujillo Huizar
Last Updated: 24 days ago
Requires WordPress Version: 3.0.0 or higher
Compatible up to: 3.5.0
Downloaded: 34,836 times
The Lowdown:
Ok this plugin I had tried to use once before about a year ago for a stock photo website but it had not reached at that time a point where it is very usable. Well that has all now changed with this plugin you can offer not only digital download but a way for people to buy prints. If offers several ways of listing the images and pricing options. I found it pretty easy to get setup for the most part only a couple of glitches in that the pricing menus is not completely obvious but easily solved by clicking a plus button.  Once folks pay for the images they get immediate downloads of them. You can also create password secure galleries for special offers and more. You can create complete galleries by uploading a bunch of images all at once. I have found some issues in getting it to display the way I want but this is probably due to my wanting it to fit my theme of choice.
Rating 4 Dragons

---
Sell Media 1.0.3
Version: 1.0.3
Author: Graph Paper Press
Last Updated: 13 days ago
Requires WordPress Version: 3.4 or higher
Compatible up to: 3.5-beta
Downloaded: 1,942 times
The Lowdown:
This plugin offers you the ability to create your own stock photo store, while it offers a couple of plugins to itself to enhance it I found it to have some troubles and usability issues. The biggest one I found was in the creation of a new upload, every time I tried to get it to upload an image I would get some php errors and was not able to solve this. Their help and support form were not much help in the issue as it did not seem anyone else had mentioned it. I did discover I could create items by uploading them though the media manager and then telling them to be for sale but this was a cumbersome way of creating stock pictures for sale. Also you could not create galleries of say landscapes although you can associate many images to a group. While I like what this one's promise was I do not feel it is there yet for ease of use and display.
Rating 2 dragons

---
Ding Ding Ding
The Ultimate Slider Plugin
SlideDeck 2 Lite Responsive Content Slider 2.1.20121115
Version: 2.1.20121115
Author: digital-telepathy
Last Updated: 15 days ago
Requires WordPress Version: 3.3 or higher
Compatible up to: 3.4.2
Downloaded: 36,835 times
The Lowdown:
Now while this is a preview of the lite version there is a pro-version that I can highly recommend. As the free version allows much of what you can do here is what I found. You can add content to your slide from many sources including YouTube you can customize the layout of the content then you can also set a lens appearance. It has a widget and shortcode for insertion. Why would I say go for the developer version well I had need to be able to place HTML code into a slider and the developer version allows this to happen for you as well as allows the editing of lens appearance and even the ability to create custom video and text sliders.
Rating 5 Dragons

---
**WordPress Plugins Reviewed by Marcus**
Simple Security
http://wordpress.org/extend/plugins/simple-security/
Requires: 2.9 or higher
Compatible up to: 3.4.2
Last Updated: 2012-11-27
Downloads: 111
Simple Security Plugin for WordPress is an Access Log to track Logins and Failed Login Attempts for the admin area of your WordPress Website. You can add a widget to the admin dashboard for logins and failed login attempts.
Marcus' Take: I've long suspected that one of my client sites was under a login hack attack from one of my client's previous employees. This plugin confirmed it. It's great to be able to access this log of login errors to see exactly who is trying to break in.
Rating: 4 out of 5


–
WP Project Manager
http://wordpress.org/extend/plugins/wedevs-project-manager/
Requires: 3.3 or higher
Compatible up to: 3.4.2
Last Updated: 2012-11-28
Downloads: 200
A WordPress Project Management plugin. Manage your project simply with the *right* tools and options. It gives you the test of basecamp, just inside your loved WordPress.
Features
Projects

Create a new project
Set title and details of that project
Assign users for that project

Messages

Messages are used for discussing about the project with co-workers of that project
You can add attachments on messages
Comments can be made for discussion

To-do List

Add as many to-do list as you want with title and description
Add tasks, assign users, assign due date
See progressbar on the list
Add comments on individual to-do lists and to-do's
Mark to-do as complete/incomplete

Milestone

Create milestone
Assign messages and to-do list on milestone
3 types of milestones are there, a) upcoming, b) completed and c) late milstone

Files

See all the uploaded files on messages and comments in one place and navigate to invidual attached threads.

Marcus' Take: This is a surprisingly robust project management system that can be used within WordPress. I typically use Central Desktop or Basecamp to track projects and collaborate the workflow of projects, but those options can run up to $350 a month depending on your volume. This one intrigues me a great deal, as I'd like to find a comprehensive support and project management system to use. This one won't replace the paid options I use now, but it's worth watching to see what develops.
Rating: 3 out of 5


—
WordPress Move Comments
http://wordpress.org/extend/plugins/vb-wp-move-comments/
Requires: 3.3 or higher
Compatible up to: 3.4.2
Last Updated: 2012-11-26
Downloads: 38
Moving comments between posts or parents can be a chore, especially if your blog uses threaded comments. WordPress Move Comments simplifies this process by enabling users to easily change the comment's post or page, the parent comment, and the comment author. Edits can be made via both Quick Edit and the simpler single-comment edit screen.
Features:
Easily change comment page or post, comment author, or comment parent
Ability to edit comments numerous ways: the individual comment edit screen, the quick edit on comment list page, or the page/post comments on the post edit screen.

Marcus' Take: Finally! It's here!! The ability to move comments to their relevant posts! Seriously, this is something that I've been looking to do for a long time. Most people don't have a use for this, but I found it to be fantastic when moving over testimonials on a client site.
Rating: 4 out of 5

---
Just some reminders:
Rate us at iTunes, blubrry.com, ViaWay.com, Stitcher Radio and any place else you find us.
What's coming in future podcasts:
This has been episode 97 only 2 to go to 100 some excitement happening

How to Contact Us:
John can be contacted at:


Marcus can be contacted at:

---
https://www.johnoverall.com/wp-content/uploads/2012/11/anubis-john.jpg
777
583
John
https://www.johnoverall.com/wp-content/uploads/2017/10/John-Overall-Logo-PNG-to-go-on-GREEN-Horizontal.png
John
2012-11-29 15:51:58
2012-11-29 15:51:58
WordPress Plugins Sliders, Image Sales Management, Comment Movers