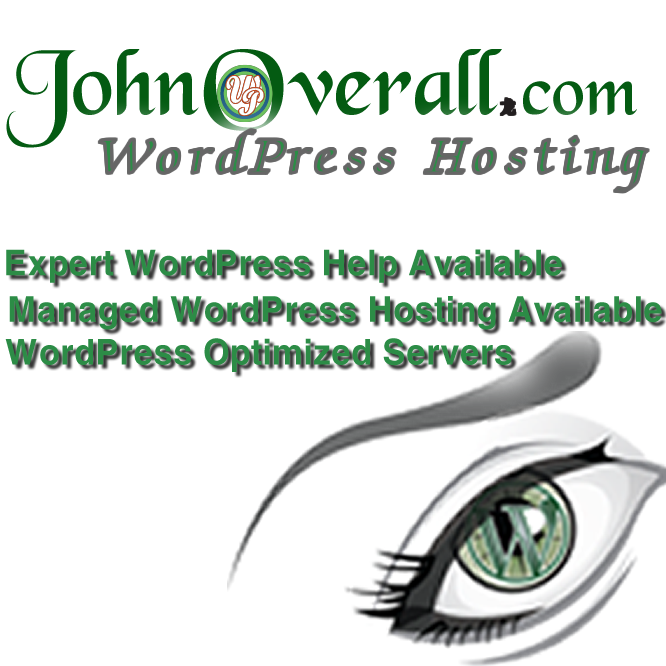 http://www.johnoverall.com/wp-content/uploads/2014/08/Episode185-WPPlugins-A-to-Z.mp3
Podcast: Play in new window | Download | Embed
Subscribe: Google Podcasts | Stitcher | RSS | More
WordPress Plugins A-Z #185
It's episode 185 and we've got plugins for Using WordPress as a slide presentation, Splash Page, Clean Login, Auto Sidebar Length, Form SSL and a plugin for updating your posts from thebottomof the edit screen.It's all coming up on WordPress Plugins A-Z!
Don't forget you can get the show notes at:
WordPress Plugins A-Z Podcast Can also be found at WPPluginsAtoZ.com or on Twitter @wppluginsatoz
And head on over and review us at:
WordPress Plugins A-Z Podcast can be found on Stitcher Radio Click here to Download app or listen online Now.
WordPress Plugins A-Z Podcast can be found on the iTunes Store here.
Follow the show on Twitter @wppluginsatoz
>>>Self Promotion of our businesses here<<<
As WordPress advances it soon becomes clear that many people need WordPress support sometimes is is just a simple question or two such as a simple layout issue, other times something has broken and you may see the white screen of death. This may be time for some Emergency WordPress Support for any question contact John at WPPro.ca/Emergency or give me a quick call at 818-850-7729. If you just need some quick tips to do it yourself check out WPPro.ca/Emergency
–
Godaddy Promo Code PLUGIN295 gives you $2.95 .com Domains! Just enter the promo code at checkout for instant savings! That's any .COM domain for under $3! Do it right now while you're listening to the show!
Listener Feedback / Audio Clips
Dave Navarro
I am looking for a couple of plugins and maybe you guys can help me out…
First, I need a plugin that lets me view Google Analytics data for all of my web sites. I am using the Yoast GAD plugin and it doesn't let me create custom reports and I have to log into each site to view GA data, or I have to log into Google Analytics to access data from all the sites, but the GA user-interface was made by NASA for engineers, not web guys like me.
Second, I need a plugin that can email me every day with a list of posts for the previous day and stats on who posted. We want to start enforcing that all reporters create "n" posts a day and I'm looking for a way to monitor that.
I've searched CodeCanyon and the repository with no luck. But you guys seem to have a magic touch in finding gems.
WordPress News and other interesting WordPress related posts:
An interesting article on how to make changes to when WordPress updates stuff http://wordpress.stackexchange.com/questions/157577/alter-how-often-wordpress-auto-updates-plugins
*WordPress Plugins Reviewed by John Overall**
Gravity Forms: Force SSL
Available on github or from us here
This plugin is a bit different from most that I usually check out since i discoered it while searching for a solution to forcing a specific gavity form to be ssl on a site I was working on. While looking for the solution I came across this one on github. This is one of the reasons to be using a great premium plugin like Gravity Forms that is so well supported by the community. This plug in is simple and works great install activate then goto your form and tell it to be SSl and works great.
Rating 5 Dragons
Coming Soon CC
refered to us by Ewa Hendrychowska
Version: 0.1.1
Author: Chop-Chop.org
Last Updated: 1 week ago
Requires WordPress Version: 3.5.1 or higher
Compatible up to: 3.9.2
Downloaded: 363 times
https://wordpress.org/plugins/cc-coming-soon/
The Lowdown,
Ok I checked out the free version of this plugin and it is pretty nice, it allows you to create a great splash page with custom messages and image. You can even place a subscription for for email list. all in all a great plugin and has some great bonuses if you go pro.
Rating 4 Dragons.
Clean Login
Version: 1.0.5
Author: codection
Last Updated: 4 days ago
Requires WordPress Version: 3.4 or higher
Compatible up to: 3.9.2
Downloaded: 4,621 times
https://wordpress.org/plugins/clean-login/
The Lowdown
Do you need a login for in differing places and want it easy? Well this one is for you with a simple short code you can add the login form to things such as the splash page created from the plugin I just covered. You can aslo add a nice clean widget.
Rating 4 Dragons
*WordPress Plugins Reviewed by Marcus Couch**
https://wordpress.org/plugins/html5-slideshow-presentations/
With this plugin, You'll be able to create a presentation in no time using WordPress' familiar built-in toolset, and the best part is, You won't need to upload to slideshare when you're done! You're hosting your own presentations and can share/present them anytime.
https://wordpress.org/plugins/sidebarautomizer/
This plugin will prevent sidebar height to overgrown content height and as a result we got a equalized content and sidebar heights. It is based on javascript that will remove last widget from sidebar while sidebar height is higher than content height.
Update from Bottom
https://wordpress.org/plugins/update-from-bottom/
This shows two extra buttons (Scroll to top and Publish/Update) in the bottom of the screen when user scrolls near bottom. Suitable for posts and pages with a lot of meta boxes, or when edit.php just tends to get very long.
Plugins Overview:
John's Plugins: Gravity Forms: Force SSL- 5, Coming Soon CC – 4, Clean Login – 4
Marcus' Plugins: HTML5 Slideshow Presentations, Sidebar Automizer, Update from Bottom

Commercial:
If your tired of the same old stock photography then it is time for a change. Just launched the Canada Stock Photo web site at http://CanadaStockPhoto.com featuring some great unique not found eveywhere stock photo images, with new images added daily and even a few that are available for a free download. Click here to get your image!
Are you tired of WordPress hosting promises that offer you the gold mine and only gives you the shaft?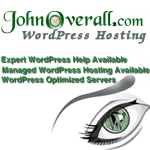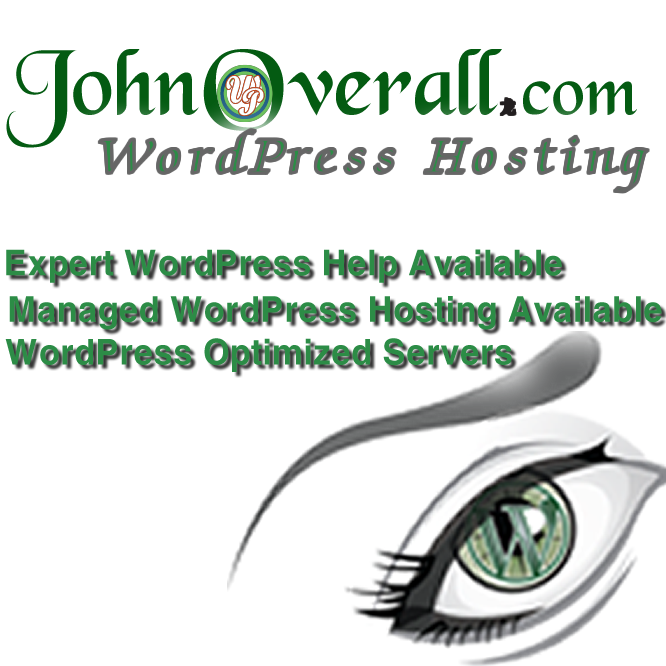 Is it time to stop drilling and start collecting some gold?
Host your site on JohnOverall.com where you actually get the resources needed for hosting a WordPress website.
Servers tuned for WordPress with speeds that are worthy of your website.
Exclusive Coupon for WPPlugin A to Z listeners wplugin15 WPPro.ca/wphost
Use HostGator Coupon PLUGIN to save 30% on ANY hosting plan, any term length.
Just some reminders:
Get Your Daily dose of WordPress News from the WPPlugins Daily over at WPNews.wpmedic.ca
Rate us at iTunes, blubrry.com, ViaWay.com, Stitcher Radio and any place else you find us.
How to Contact Us:
John can be contacted at:
o    on my website @ http://www.johnoverall.com/ 
o    WordPress Emergency Support http://wppro.ca/wpemergency
o    email: john@wppro.ca
Marcus can be contacted at:
o    Marcus Couch can be contacted at his website at marcuscouch.com 
and remember to follow the show on twitter @wppluginsatoz
https://www.johnoverall.com/wp-content/uploads/2014/08/square-ad-666.png
666
666
John
https://www.johnoverall.com/wp-content/uploads/2017/10/John-Overall-Logo-PNG-to-go-on-GREEN-Horizontal.png
John
2014-08-22 10:39:08
2014-08-22 10:39:08
WordPress Plugins A-Z #185 Splash Page, Clean Login, Auto Sidebar Length, Form SSL